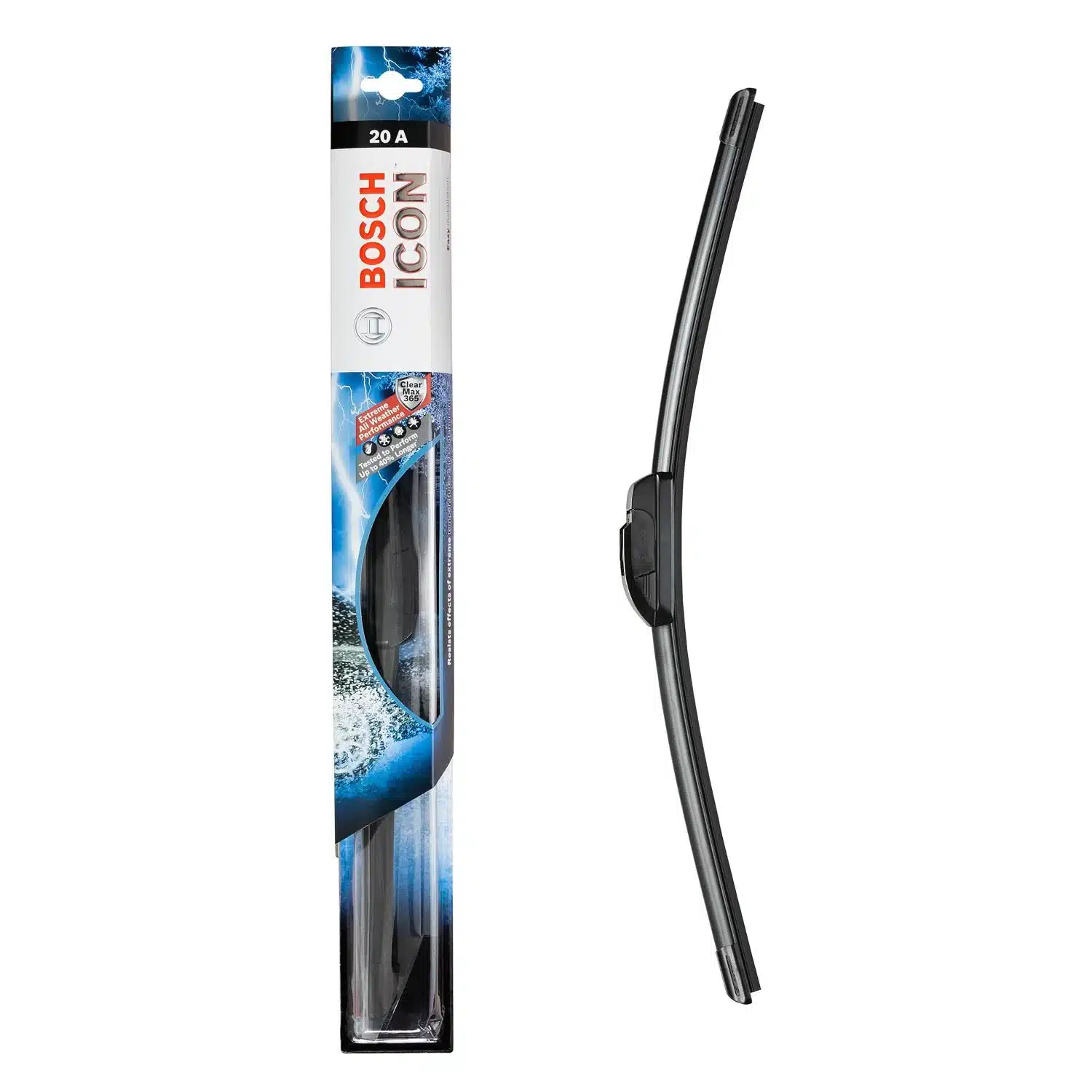 Bosch Icon vs Trico Force
Bosch Icon vs Trico Force, Your vehicle deserves a good pair of windshield wipers the same way it needs brakes. Wipers enable you to see and keep you safe on the road. Ideally, you should have several sets of windshield wipers at your disposal. Spare windshield wipers in your emergency kit are crucial; suppose something occurs while you're on the road.
There are several types of wiper blades in the market, each serving its purpose. The best wiper blade is the one that performs well throughout its service duration and fits your car. So, picking the ideal wiper blades is crucial. Bosch Icon and Trico Force are two popular windshield wiper blade brands with unique features, advantages, and disadvantages. Understanding in-depth how each wiper performs can help you choose better. Stay tuned to learn more about the different types of wipers, Bosch Icon, and Trico Force.
Bosch Icon vs Trico Force: Overview
About Bosch Icon
Bosch Icon is one of the few brands that make beam-type wipers with different bend radii for various cars. The driver's side usually gets an "A" curvature as it's a broad wiper working on the flattest part of the windshield. The passenger's side gets a "B" or sometimes an original equipment (OE) unique curve that matches shorter wiper blades to a tighter curve.
Having even pressure across the edge of the wiper is crucial in ensuring good performance. However, Bosch sells wipers with specific brackets to fit different wiper arms. So, if you have a British or German automobile, most likely, you'll need the OE variant.
In rare cases, the adapters that come with the icon package won't fit your vehicle. Thus, checking compatibility on the Bosch website before buying is essential.
Bosch manufacturers have a complete database of automobiles and links directing to each wiper that can fit your car. However, they don't fully explain their products. The icon line is common and readily available in part stores or online. But if Bosch doesn't make an icon wiper for your car, getting the next-best fit is hard.
Bosch's key features include:
40% longer life span than other premium brands.

Weather-shield double-locking connector and original equipment-quality hook adapter ensure easy wiper blade installation.

Patented beam with exclusive rubber technology creates an optimal wipe angle to reduce glare. This ensures safe driving and avoids wiping edge ozone deterioration, extreme weather, and road debris.

Exclusive tension spring arcing technology creates a fit custom-contoured to the passenger's side curvature.

Excellent performance and customized precision fit.

Exclusive asymmetrical flexible spoiler design distributes uniform downward force along the whole blade, holding it firmly to the windshield at higher speeds.
About Trico Force
Trico Force is designed to withstand even the harshest weather conditions. These powerful blades are made to use wind force to create more potent suction to your windshield, improving visibility even in severe weather conditions.
Trico wipers are available in different sizes. So, it's easy to find a compatible windshield with proper finishing, even if your wipers have a different conventional design.
Trico Force wipers are made of HighGlide Treated Rubber that does an excellent job of letting the windshield blade glide easily and slide on the windshield without dragging.
The rest of the wipers are made of high-quality materials that ensure all the structure is covered, leaving none exposed. This means no particles or dirt can get stuck inside the structure and wreak havoc. A common issue in most high-end wiper blades that are available in the market.
Installing Trico Force wipers on your windshield is pretty straightforward. These wipers use a unique attachment method that reduces the effort it will take and maximizes the priority, giving you an easy time installing the wipers on your car's windshield.
Trico Force's key features include:
Asymmetrical spoiler that converts wind to downward pressure, enhancing maximum windshield contact.

Can work in any weather condition and resist ice clogging and snow.

High-glide coating features minimize friction, leading to a quieter and cleaner wipe.

Memory Curve Steel Beam Blade that grips windshield.

Easy to connect to the wiper arm.

Vortec aerofoils convert the windshield to maximum windshield contact.

Ensure you hear an audible "CLICK" when connecting to the arm. And avoid bending the wiper greater than 45 degrees to the wiper arm to prevent a weak connection.
Final Verdict: Bosch Icon vs. Trico Force
Both the two brands are great with high-quality windshield wipers for your car. Bosch Icon has everything you'll need in a windshield wiper and is perfect for the winter season as the blades are unaffected by snow and ice buildup. However, they are on the higher price end.
Trico Force wipers are equally good, with blades that slice through wind speeds above 135MPH. They are also relatively affordable and fantastic for low-budget individuals.
Types Of Windshield Wipers
There are a couple of windshield wiper categories depending on the shape of the support bracket pressing the wiper blade evenly against the windshield. They include:
Traditional Support
Traditional wipers are the oldest and still the same as they were decades ago. Their support bracket consists of a tree with large support holding two smaller supports where each support press on four smaller brackets.
These pieces can swivel towards or away from the windshield to adjust to the contours, making the wiper arm pressure evenly distributed around the curves. The pressure points wear compared to the rest of the blade.
Beam Support
Beam support is a new windshield wiper design that's becoming standard for upgrade trim packages and luxury-class vehicles. To maintain even pressure, the bracket uses a long band of curved spring steel instead of a set of swiveling arms.
The sleek design and the low profile prevent ice and snow buildup, which can freeze your wiper. Beam support also reduces aerodynamic drag at speed. In most cases, a rubber spoiler fin is found on the back of these wipers to prevent the airflow from making the blades lift off when putting your feet down.
If your windshield has a flatter or tighter curve than what the beam-support bracket is made for, pressure distribution won't be even across the wiper edge. But most wipers are flexible. So, such a situation rarely happens.
Hybrid Support
Hybrid support windshield wipers are closer to the beam support appearance but maintain the traditional equal pressure arms beneath a sleek cover.