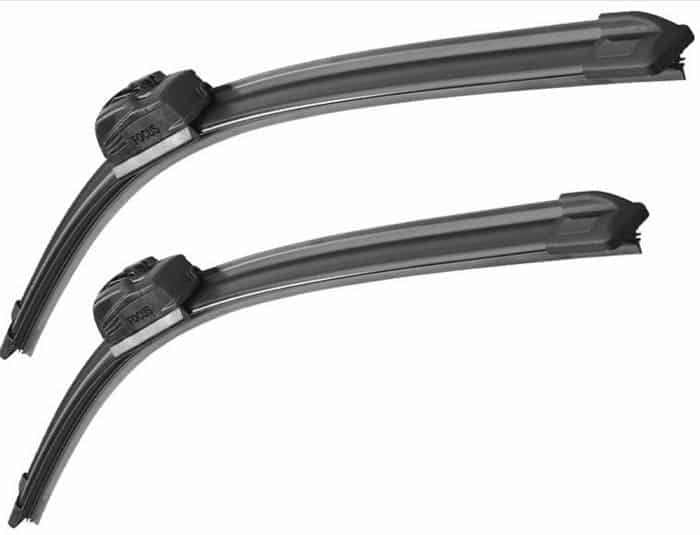 Bosch Envision vs. Icon: Choosing Premium Wiper Blades
Bosch is a world-renowned company that has been in the automotive aftermarket industry for over 100 years. It has a reputation for producing high-quality products, and its wiper blades are no exception. 
Bosch wiper blades are designed to last longer, provide better visibility and be more durable than other brands. We went head-to-head with two different types of Bosch wipers to see which was best – the Bosch Envision or the Bosch Icon.
Basically, they are both great choices for most drivers. In essence, the Bosch Envision is a premium wiper blade that offers a quiet and a smooth ride, while the Icon offers excellent value at a fraction of the price.
So which wiper blade should you choose? Let's take a closer look at different types of wipers and find out!
Types of Wiper Blades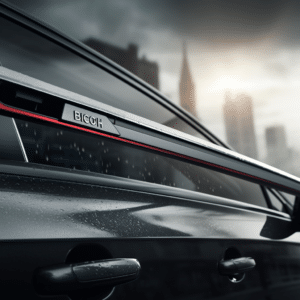 There are three main types of wiper blades on the market today, each designed to fit certain vehicles. The most common types of blades that you'll find at your local auto supply store are conventional, beam, and hybrid. Let's discuss them in detail before looking at modern Bosch wiper blades.
Conventional Wiper Blades
Conventional wiper blades have been around for decades. They're generally made from rubber or urethane and come in various sizes and shapes. The most common shape is the straight blade, although some manufacturers may offer curved or zigzag blades.
The good thing with conventional blades is that they're relatively inexpensive compared to other blades. Yet, they may not work well in cold weather since they are susceptible to moisture and snow. They also wear out quickly due to their soft construction material and lack of durability.
Beam Wiper Blades
Beam wiper blades use a curved design that conforms better to the shape of your windshield than conventional blades do. So they perform better in inclement weather conditions such as rain, sleet, or snow, where water accumulates along the sides of your windshield.
Beams also feature an aerodynamic design that provides better resistance against wind lift than straight blades. These are the most effective at clearing water and ice from your windshield because they have a large, flat surface area and can move large amounts of fluid in one sweep, making them ideal for use with all types of vehicles.
Hybrid Wiper Blades
Hybrid blades combine the best of traditional and modern wiper technology. These blades are made of rubber with a steel frame, which allows for better contact with the windshield. The rubber blade is also more flexible and adaptable to your driving conditions.
Hybrid blades provide a smooth, clean sweep across your windshield. These are great for people who live in areas where it rains or has snow on the ground all winter long.
Bosch Envision Wiper Blades
The Bosch Envision wiper blade is a premium quality wiper blade that offers exceptional performance and durability. It is constructed with a rubberized beam and a single-piece rubber boot. 
Its unique design reduces noise and wind lift at higher speeds. It has a sleek aerodynamic look that provides a smooth transition from side to side on your windshield. And ofcourse it is designed to fit specific models of vehicles and should be replaced when worn or torn for optimal performance.
Bosch Envision Wiper Blades also include an advanced rubber compound that lasts up to 60% longer than other leading brands. This means you get more miles out of each blade, saving you money. 
What We Like About Bosch Envision Wiper Blades
Bosch Envision Wiper Blades are an attractive option for those who want to keep their car looking sharp. These blades are available in various sizes to find the perfect fit for your vehicle. 
They are also easy to install and can be used with any style of the wiper arm. Similarly, they have several features that make them stand out from other brands. Here are just a few of the reasons why so many people choose this brand:
Wiper blade arm design
Bosch uses a unique wiper blade arm design that allows the wiper to glide over the windshield more smoothly than other brands. This helps keep your view clear even when it's raining hard or snowing heavily.
Quality construction
Bosch takes pride in their products and strives to produce only high-quality items that will last for years. Their windshield wipers are no exception! The rubber materials used in manufacturing these blades have been thoroughly tested to ensure they won't crack or break while driving down the road.
Long life expectancy
Because they use quality materials and are crafted with care by skilled technicians, Bosch wiper blades tend to last longer than others on the market today. 
Aerodynamic Design
The Envision's aerodynamic design reduces wind noise by up to 40 percent for quieter driving conditions. It improves visibility during rainy weather by providing better contact with the windshield surface.
Bosch ICON Wiper Blades
Bosch ICON Wiper Blades are designed to help you see better, drive safer and keep your vehicle in top condition.
They are crafted with a rubber-coated steel frame reinforced with an anti-warping element. This design helps prevent blade warping and improves blade performance, even during colder months or severe weather conditions. 
What We Like About Bosch ICON Wiper Blades
The Bosch ICON wiper blades have many features that stand out from other products. Here is what we like about them:
They are wonderful wiper blades for anyone looking for quality. Their performance and durability are excellent.
Its asymmetrical design clears snow, ice, and other debris better than other designs. Additionally, they block up water droplets before they reach your windshield with a reinforced spoiler at the blade base.
And finally, they are designed to fit most vehicles on the road today, including cars, trucks, and SUVs alike. In addition to having an OEM-style fit, these wipers can be installed using a standard wrench or screwdriver, so there's no need for special tools when installing them on your vehicle's windshield.
Bosch Envision vs. Icon; Which Is Better?
Given all of the above, it's safe to say that Bosch Envision wiper blades are likely a good choice for both your car and your wallet. Of course, your decision will depend on various factors—not just which one is better but what you need.
So if you're looking for a more affordable wiper blade that still offers plenty of quality, Bosch Envision is a great choice. They perform well in most weather conditions but do not beat out Icon when it comes to heavy snow or rain.
Conclusion
Weight and performance-wise, both wiper blades (Bosch Envision and Icon) are rather lightweight compared to most of their rivals. Ultimately, they are worthy options that will hold well in most climates. Rain or shine, you'll have fewer complaints with these blades attached to your car's windshield