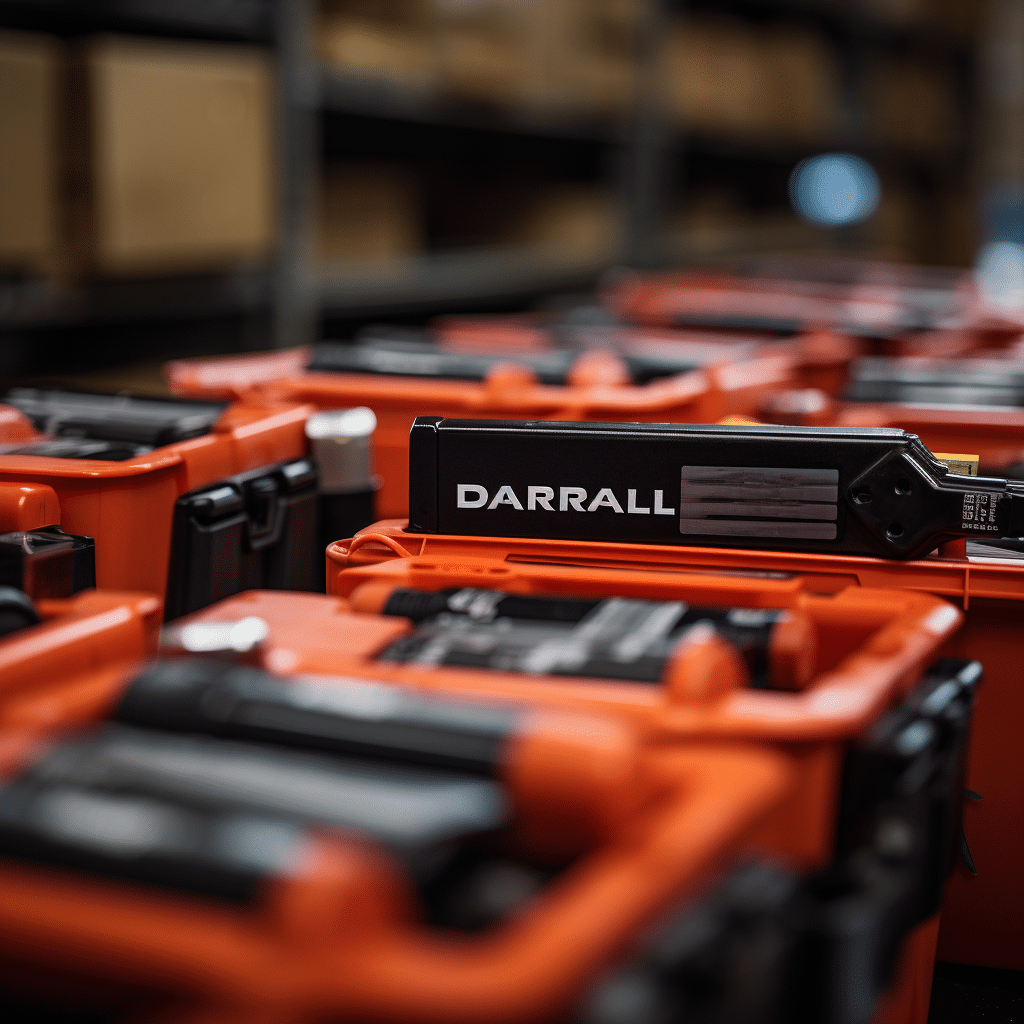 Duralast Batteries: Brands, Performance, and Comparisons

Duralast batteries, Perhaps you own a car or run a business that involves inspecting and maintaining lots of vehicles. When it comes to cars and truck batteries, most people often switch brands and test how they perform on the ground.
If you're planning to test Duralast batteries or have already used one from the brand, we've done the research, and we'll be able to help you answer the question, "who makes Duralast batteries?"
We've also gathered other valuable information to get a bold verdict about this brand and its products. So, hold on along these lines. It's a 3-min read and would be worth your time.
So, Who Makes Duralast Batteries for AutoZone?
Mostly, the Duralast and Duralast Gold batteries are made by Johnson Controls. However, other manufacturers manufacture the products for AutoZone, with East Penn and Exide being the more notable ones. We have selected the three companies that make the majority of the total production across the US.
Duralast Batteries Overview
Duralast is a popular car battery brand owned by AutoZone. The parent company also has several other brands, and they are well-known for their qualities and performances. To answer the question of whether Duralast batteries are good, we'd have to say that it depends.
There are different grades of Duralast batteries based on their price point. For instance, Duralast Gold or Max batteries are superior in terms of features and performance to their normal ones. In fact, the Elite series batteries are far better compared to some OEMs. Not to mention that their Platinum series features AGM batteries is accompanied by a lifetime warranty.
So if you're willing to invest a good amount of money, then you'll get a premium model from the brand. Else, budget options might not meet your expectations, and you will end up blaming the brand.
Johnson Control
Among the stated three, Johnson Controls produces most of the batteries under the Duralast brand. It is an American Irish-domiciled multinational conglomerate whose headquarter is in Ireland.
Johnson Controls operates in 2000 locations spread across the world and employs around 105,000 people. The company's net income as of 2018 was 2.4 billion dollars- just to hint at how big they are.
That said, Johnson Controls automotive battery business has been sold to another company known as Brookfield Business partners. The new owner is now trying to rebrand it as Clarios.

From the acquisition date, Clarios has been making deals and infiltrating the market with aggressive strategies alongside new technologies. That means you can confidently purchase Duralast batteries made by Johnson Controls or Clarios.
East Penn
East Penn is another popular Duralast battery manufacture. It boasts the record for being the largest single-site lead-acid battery facility in the world. They produce a significant quantity of batteries for AutoZone. And Unlike Johnson, East Penn is a privately-owned company.
For their popularity over the years, most workers at East Penn manufactured batteries from Johnson Controls. Among their production line is the gel batteries; these models are very expensive but are considered the best on the market. So if you're not easily scared by cost, you may consider buying premium Duralast batteries manufactured by East Penn.
Exide
The fact is that Exide does not manufacture high-quality batteries like the East Penn. For the budget crowd, be sure to consider ones from this manufacturer.
Types of Duralast Batteries Available
Based on material and price, there are several types of Duralast batteries. We've listed them alongside descriptions so you can decide the right type for your vehicle.
Duralast: This category comprises the basic models with less warranty period. The vibration resistance, Cold Cranking Amps, longevity, and quick starting features of these batteries are a good deal given the price.
Duralast Gold: In case you're not happy with budget battery reviews, then you should check out the Duralast Gold. It's a bit heavier and is packed with more lead plates. That means shocks and intense vibrations can't decrease its performance or efficiency. These units are usually ideal for vehicles with heating systems and infotainment arrangements.
Duralast Platinum: The platinum version is the last and the most expensive Duralast battery. These batteries feature AGM technology, which consists of better sealing, versatile installation features, and improved vibration resistance. You can count on the Duralast Platinum batteries if you're mostly starting your vehicle in cold temperatures.
The Bottom Line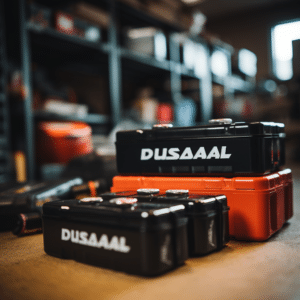 The type of car battery brand you choose is important, considering that some batteries are better than others. Besides, you should compare many different features, including the battery life, Cold Cranking Amps, Reserve Capacity, durability, and more. Different vehicles will have different battery requirements, so it's important you purchase the most suitable version.
Many people have been using Duralast batteries for years- even though we don't question who makes these batteries very often. But when the question pooped in, we started digging for some facts. After we got the answers, we thought crafting this article would help readers know some interesting facts about this brand.
Another thing worth mentioning is that the same brand that sells Duralast batteries also deals with DieHard and Sears car batteries. You can find these products at Autozone stores. DieHard batteries are marketed from Sears and are said to be premium car batteries. They are supposed to last forever. Well, that might not be entirely true, but these models last much longer than other batteries.
Duralast batteries, meanwhile, offer performance that's so comparable to what you get in the DieHard batteries. With more than 800 Cold Cranking Amps, their batteries can start most cars in sub-zero temperatures. They generally have a large reserve capacity and require minimal maintenance.