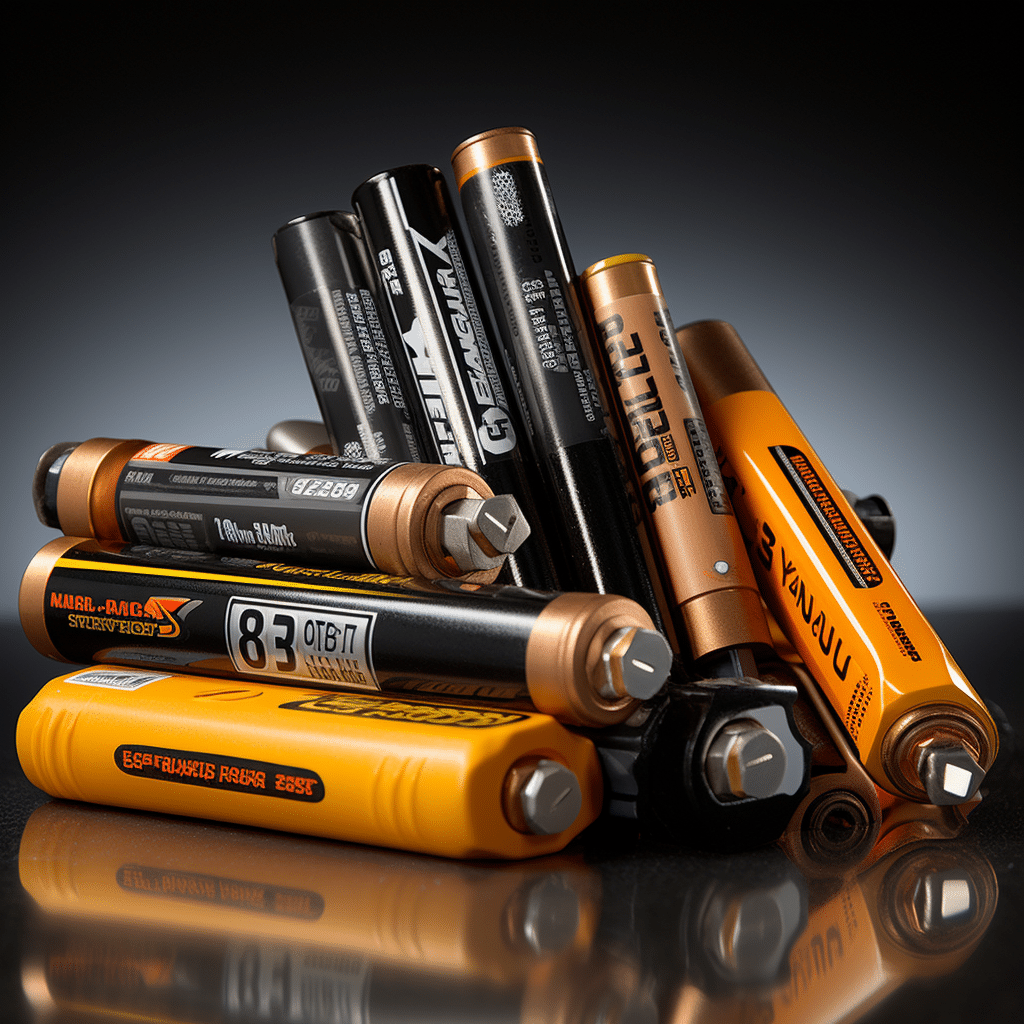 Best Group 25 Batteries: Reviews and Insights

Do you have a car or a marine motor that needs a battery replacement? Say no more. In this article, we have reviewed the best group 25 batteries. The models discussed below are keenly selected to make sure they meet most users' needs to the level best.
Group 25 Battery Explained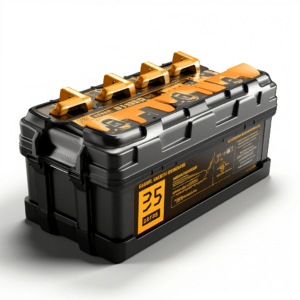 The Battery Council International (BCI) numbers and letters each category size. The dimensions, locations, terminal, and kind of each vehicle determine group size. All group sizes of batteries have varied dimensions to match a vehicle's manufacturer's criteria.
Group 25 batteries are 9.1 x 6.9 x 8.9 inches long, wide, and tall. Marine motor engines, trucks, hot rods, SUVs, and street chairs employ them.
Group 25 and Group 35 batteries usually have similar size and can be used interchangeably. In other words, the Group 25 batteries below are a perfect substitute for the Group 35 batteries.
Before buying, examine the terminal type, orientation, and other factors to minimize shock damage. To avoid vibration damage, make sure the battery fits and is kept down.
However, many Group 25 batteries are available. You choose the best and approved batch. Choosing the correct battery type can be difficult, but we've done the homework for you.
Simply follow this guide, visit your dealer, and request your selected block. This chose the best 4 units. Durability, performance, pricing, and most importantly, consumer feedback guided our study.
Here are Best Group 25 Batteries
Odyssey 25-PC1400T Automotive and LTV Battery
Automotive these days are loaded with a fantastic amount of electronics they didn't have years ago. Rationally, the more electronics a vehicle has, the more power it needs. Considering the increasing power demands these days, you need a battery that can keep up. That's precisely where the 25-PC1400t Automotive and LTV Battery comes to play.
The Odyssey 25-PC1400T is one of the best Group 25 batteries that are designed for optimal utility. This unit allows your battery to access rapid recovery, excellent starting power and excellent deep-cycling capability.
Instead of the lead allow plates found in most batteries, this one comes with pure lead plates. The deal is that these plates cover a larger surface area, thus enhancing more power production.

Highlights
     

Capacity: 55 Ah

     

CCA: 850 A

     

Weight: 50 lbs

     

AGM design

     

Voltage: 12 Volts

     

Service life: 3-10 years

     

Dimensions: 9.6 x 6.8 x 8.7 inches

     

Reserve Capacity: 130 minutes
Group 25 Battery, Another major benefit of the 25-PC1400T boasts over conventional batteries is that it offers thrice the life span of other batteries. It also doubles their overall power. The unit is designed for a range of vehicles, including regular cars, modified cars, antiques, 4x4s, off-road vehicles and high-performance cars.
The AGM design employed is meant to last, eliminating electrolyte spills while maintaining corrosion resistance. No to forget that it offers high conductivity compared to other batteries.
The 25-PC1400T also boasts 15 per cent more surface area packed into the casing, as opposed to the conventional batteries. This, in turn, enables the battery to offer a 40% better reserve capacity than its conventional counterparts.
Pros
     

Resistant to Corrosion

     

Delivers more power than most batteries

     

Great for cold environments

     

Overall better than spiral-wound batteries
Cons
 

This battery is quite expensive (but you get what you pay for)

 
Full Throttle FT750-25
 Group 25 Battery, The Full Throttle FT750-25 battery is designed to meet demands in modern-day autos. This battery features high compression cells with a robust casing, which make sit tolerant of shocks and intense vibrations. It is also enhanced with fit vast motors and appliances like cars, trucks, semi-trucks, motorcycle, power sports and even marine autos.
To those in the racing sector, the Full Throttle FT750-25 is an excellent choice. The whole thing is tough, reliable, and built to last. Below are some of its specifications.
Highlights
     

CCA 750 A

     

Voltage 12 volts

     

Capacity: 64 Ah

     

AGM design

     

Reserve Capacity: 120 minutes

     

Dimensions: 9.45 x 6.85 x 8.66 inches

     

Weight: 48 lbs
Developed by Full Throttle builders, the FT750-25 serves to ensure your vehicle is supplied with the much-needed power. Despite the fact may fail in some environmental conditions, the FT750-25 Is designed to offer the most reliable power.
The battery is also built to resist rust and leakage, promoting durability while making sure the battery serves you correctly. It's an excellent pick if your vehicle is fitted with appliances that require a lot of power to operate.
Its lead plates are immersed in the liquid electrolyte through the fibrous materials to prevent leakage. The battery features a low internal resistance, which allows charging at a fast rate. It has a four-year warranty, meaning full replacement is guaranteed after purchase, whether you're using it in water Automotives, in lane, or off-road.
Moreover, this battery is flexible for installation purposes. It can be placed vertically or horizontally. This makes it suitable in places where conventional batteries cannot fit. For high-impact conditions, the FT750-25 is a rigid unit. The pure lead plates, valve settings, partition welds, and well-connected brass terminal all come in handy for efficient distribution of power to your vehicle accessories.
All things considered, the battery has been developed as per the best standards in the automotive industry. You might want to choose this if you need your accessories to run optimally while being confident that the battery is always in place whatever the test your car goes through.
Pros
     

Low resistance, hence first charging

     

No acid leakage

     

Efficient power distribution
Cons
Optima Batteries 8025-160 25 RedTop Starting Battery
Group 25 Battery, Made by Optima Batteries, the 8025-160 25 is designed to deliver great performance even in chilly temperatures. One of the main attributes required of batteries nowadays is high cranking power. Fortunately, Optima understands this and ensures their batteries are able to deliver just that.
The 8025-160 25 boasts a high-performance rate, which enables it to supply incredible power to the ignition system. This excellent power distribution means your car will have a reliable and smooth start-up.
The unit is designed to withstand harshest weather environments, sustain extreme corners and deliver the much-needed power, whether in trucks, automotive, or various appliances. In fact, it has impressive customer reviews as an automotive battery. Below are some of its features:
Highlights
     

Vibration resistant

     

Dimensions: 9.94 x 5.06 x 8.94 inches

     

Voltage capacity of 12 Volts

     

Amperage capacity of 38Amps

     

Long life (three times)

     

Fast recharging rate

     

High-performance AGM battery
With its high power, leak-proof design and exceptional staring ability, the 8025-160 25 is ideal for use by hot rods and off-roaders. The battery is designed to provide clean power, thanks to the unique SpiraCell design; it ensures that both you and the environment are safe.
While no one wants to spend a battery that will call for a replacement just after a while, the shelf-life is a priority in the purchase. Again Optima 8025-160 25 groups 25 battery ensures that your car will start smoothly for years to come.
Pros
     

Long shelf-life

     

Leakage free

     

Not a battery acid, thus no need to worry about spills
Cons
     

The installation is quite complex, especially for beginners

     

Lacks top guards

 
Optima Batteries 8014-045 D34/78 YellowTop Dual Purpose Battery
Group 25 Battery, The 88014-045 D34/78 is yet another Optima unit that ends up on our list for good reasons. This battery has been designed to be deep cycled. It is one of the best choices for more lightweight usage, such as cars driven on roads.
That said, the battery has been designed to handle the demand for power-hungry systems like third-party speakers and off-road lights. Like the RedTop Reviewed above, the 8014-045 D34/78 YellowTop Dual Purpose Battery comes with a spiral tube that makes it spill-proof and improves the battery's longevity.
Highlights
     

Voltage: 12 Volts

     

Weight: 43.5 Pounds

     

Dimension:

10 x 6.88 x 7.8 inches (L x W x H)
Another mention concerning this Optima battery is the charger. It's designed to consider the voltage range and adjust the charge, thereby increases the battery's durability.
We also love the fact that this is an AGM battery; it is different from traditional lead-acid batteries. Apart from enhancing the overall product durability, the AGM design offers better battery resistance in comparison to traditional batteries.
The battery is built to withstand up to 300 discharge cycles so that it won't fail you. This is especially impressive for people who check up their cars on third-party devices like speakers and lights.
What's more, Optima batteries provide you with a three years warranty in case the battery fails you. Thus you can purchase the battery with confidence- which another plus for people with accessories packed vehicles.
Perhaps the only downside here is that the battery is on the expensive side compared to other brands on our list. But on the bright side, the battery is perfect for people with jacked-up vehicles. The only thing is that all these features come in a hefty price tag. Plus, the claim is not the easiest to claim should the battery fail on you.
Pros
     

Three-year warranty

     

Can withstand up to 300 discharge cycles

     

Long-lasting warranty

     

Spill-proof
Cons
     

A bit expensive

     

Not the best warranty claim procedure
Best Group 25 Battery: What to Look For
Power is one of the most important components of your car, which is why it is always connected to the hood of your vehicle. Note that you will always achieve the best performance from your car when the battery connected to the vehicle is the perfect fit and is in excellent condition.
Because there are many different types of autos with different power needs, you're sure to get a diverse range of options of Group 25 batteries in the market.
When looking for a car battery t replace the one you previously used, you'll be wise to consider the group size that suits your vehicle. As mentioned, group sizes of car batteries are determined/defined by a non-profit association known as the Battery Council International.
Generally, this article explains the touching points that you need to consider when looking for a replacement for your previous vehicle battery. It's good to mention that your vehicle will only work efficiently with this group size if the manufacturer recommends it for a replacement. You also opt to know the performance expectations f the variety f options in the market.
The Bottom Line
Along these lines, we end this article being positive that you may have decided which model is best for you after reading through it. Our list of the best Group 25 battery varies from more expensive ones to budget ones. The good thing is that all of them offer exceptional performance, better than any battery in the same price range.
We'd recommend the Odyssey 25-PC1400T as the favorite option. Well, it's a bit expensive compared to other batteries on the list, but it boasts the best features, better battery lifespan, and overall impressive customer reviews- all of which are major factors while choosing good car batteries.
Based on research and borrowing inspiration from several automotive forums, Odyssey Batteries has the largest satisfied customer base. Plus, these guys don't make you jump through hoops and run around in circles to claim a replacement should the battery fail on you.