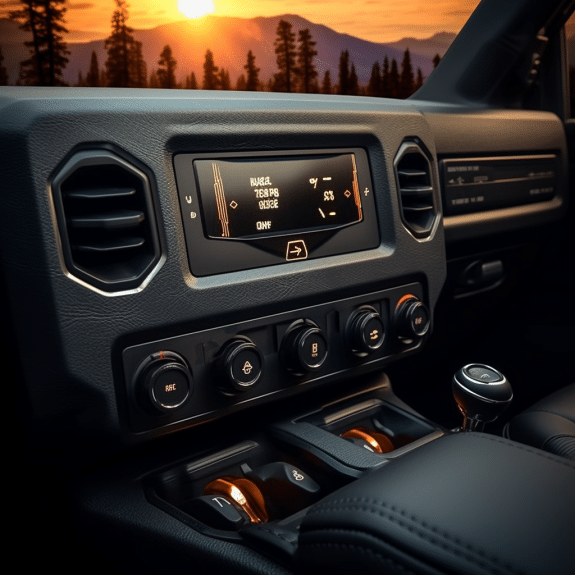 "Unveiling the Mystery: Jeep Window Controls Explained

You probably know jeep window controls are in the middle of the ride and not on the door panel like other cars. There could be a good reason for that. But has it ever crossed your mind why jeep window controls are in the middle? Stay tuned to learn more about jeeps, their history, and why their window control buttons are in the middle.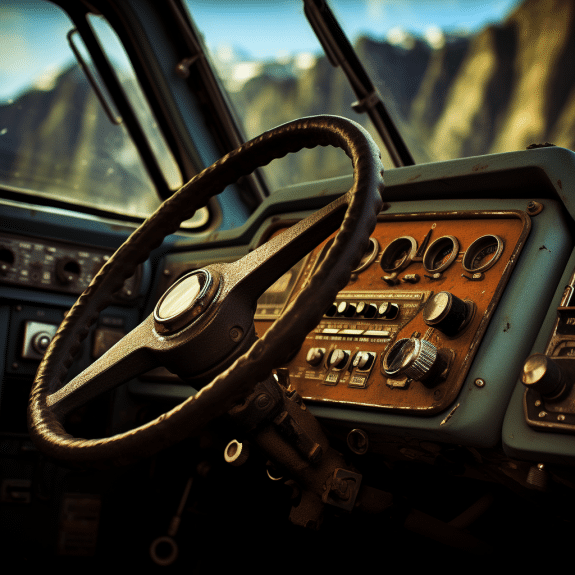 Why Are Jeep Window Controls In The Middle?
Jeep window controls are located in the middle because the Jeep's door is removable. Having the window control buttons in the middle is crucial in reducing complications associated with extra electrical components inside the door. It also helps lower the weight, so it becomes easier to lift the door for removal.
The Jeep Wrangler JK model is among the first jeeps to incorporate electric control switches in the middle for powering windows. Note that the initial jeep cars were specifically made to be used in the military and didn't have doors. With time, the jeeps transitioned to civilian jeeps and included metal and fabric doors. Most civilian jeeps had zipper vinyl windows as part of their soft-top package.
As the days went by, jeeps continued to upgrade from CJs to YJs, providing half doors with full doors with roll-up windows and soft top upper doors. It may currently seem odd thinking about a vehicle without electric windows. But the Jeep Wrangler TJ (1997 to 2006) did not have power windows and constitutes the last Jeep Wrangler model without electric windows options. The YJ has half doors and zipper windows, while the LJ has manual roll-up/down windows with full doors.
Some people remove the doors to avoid the hassle of window controls in the middle. Remember we said jeep doors are removable. So, it's perfectly fine to remove your jeep doors. But first, confirm if doing so is legal in your state.
Can The Jeep Wrangler Windows Go Down?
Yes, Jeep Wrangler windows can go down, and controlling the windows depends on the Wrangler model. The Jeep Wrangler JK, introduced in 2007, is the first Wrangler to provide power windows. The current JL wrangler, introduced in 2018, also has electric power windows.
Other 2006 and older Jeep models, CJ, YJ, TJ, and LJ, had manual windows. Some jeeps had zipper windows that you could unzip and fold the vinyl window down. Or you can roll the window up and down if you have full doors, which come with a manual crank.
To lower the Jeep Wrangler's windows, you'll have to locate the 2 door or four-door control tabs in a cluster. Look at the center of the dash where control switches used to lower your Jeep windows are located. You should find four (four-door) and two (2 door) tabs. Use these tabs to lower your vehicle's windows.
Note that you can also roll down jeep windows using the key fob. Hold the door unlock button on the key fob to do so, and your Jeep's windows will roll down. Similarly, to raise the windows using the key fob, press and hold the door lock tab, and the window will roll-up.
Various Jeep Model Vehicles
Jeep vehicles come in different types. They include:

Jeep Grand Cherokee SRT
This model has impressive grace and power. Other features include:
Beautiful interior – Jeep Grand Cherokee SRT has a beautiful interior with Laguna leather seats and carbon fiber inlay accents.
Adjustable performance – the Select-Track in this Jeep lets it adapt to any road condition, making it fit any driving style and letting drivers stay in control.
Massive power – having the 475 horsepower coupled with an 8-sped transmission and powered by a 6.4 HEMI V8 engine, Jeep Grand Cherokee SRT provides a satisfying and unique driving experience.
Jeep Wrangler
First produced in 1986, this mid-size off-road 4WD is perfect for adventure lovers who also crave power. This model comes in different colors and styles. Key features include:
Rugged and iconic design: Jeep Wrangler has numerous design accents that are functional and attractive to blend in with nature's beauty.
Storage plus – the heavy-duty tow hooks and smart space-saving solutions are excellent at solving all your heavy cargo and additional provisions issues when adventuring.
Infotainment – the Jeep Wrangler's Alpine All-Weather Premium Sound System provides excellent entertainment for an unforgettable trip experience.
Jeep Renegade
Jeep Renegade appears rugged, making it perfect for adventure. It's also equipped with the correct gear to blaze through any path, making it the best for exploring the unknown. Some of the key features include:
Unique appearance – this model has an elevated height to ensure maximum safety and a beautiful appearance. It also has height-adjustable rear cargo flooring and removable roof panels to let you customize it as need be for your trip.
Feature-rich: Renegade comes with many features essential to enhancing your driving experience in any condition. Smart technology, spacious interiors, etc.
Power – this Jeep model comes with electronic stability control and powerful fog lamps to ensure you get through your trip with no hazards and have excellent visibility even in bad weather conditions.
Jeep Patriot
Another great Jeep model that's perfect for adventuring. Features include:
Comfortable – although it appears gusty and rugged, it offers inside comfort and security. Jeep Patriot has generous seats and soft-touch points, bringing much-needed comfort and relaxation.
Great appearance – this model is made to impress. The unique style and backed by all-weather capability give Jeep Patriot a unique sense of style.
Equipped to survive – besides having the looks, this vehicle has every tool you'll need to face the harsh outdoors. Roof rails to allow easier gear packing by motorists, fog lamps to ensure optimum illumination through all weather conditions, etc.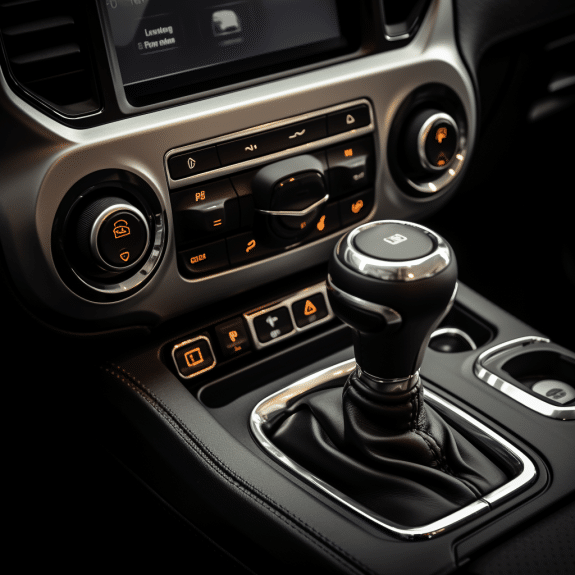 Conclusion
Jeep cars have a long history dating back to world war II when the military first used them. The advancement of technology has seen this brand vehicle evolves as the years go by. The reason why Jeeps have their window controls in the middle is that they have removable windows. So, having window control tabs in the middle makes more sense than on the door panel.