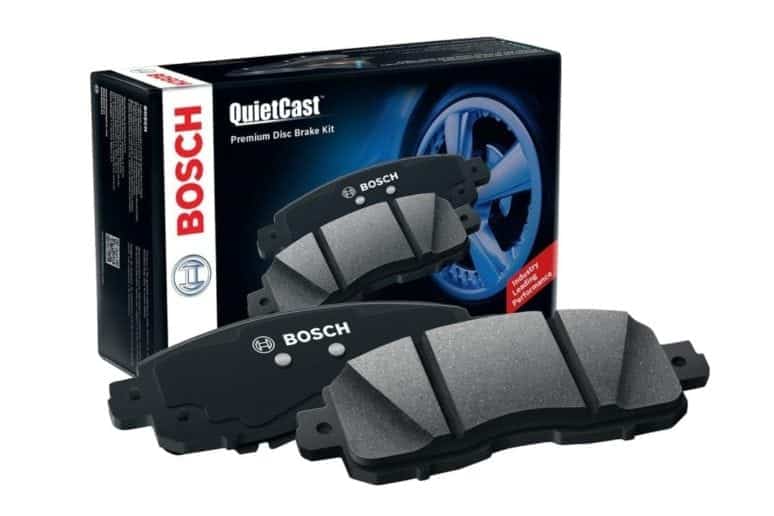 Comparing Bosch Quietcast vs. Wagner Thermoquiet Brake Pads

:Are you shopping for new brake pads? Perhaps Bosch quietcast and Wagner thermoquiet are on your shopping list, but you don't know which brand is the best? Worry not. Foremost, the brake pads you choose for your car can sometimes make all the difference between a smooth and comfortable ride or an unpleasant one. 
Whether you're looking for traditional pads for a slightly older model car, or something more modern and high-tech, there's no shortage of options available. Bosch quietcast brake pads are the "standard" for disc brakes today, but they have some significant advantages over Wagner thermoquiet brake pad technology. 
Let's look at what Bosch quietcast brake pads offer and compare it to Wagner thermoquiet pads.
Overview: Bosch Quietcast Vs Wagner Thermoquiet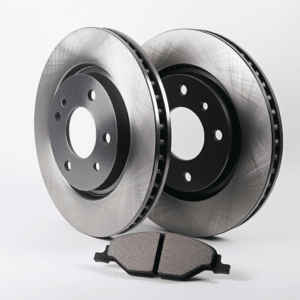 Bosch Quietcast Brake Pads
Bosch Quietcast Brake Pads are an excellent combination of performance and value. They are designed to meet or exceed the requirements of the most demanding OEMs and provide superior stopping power in all weather conditions.
Bosch Quietcast Brake Pads feature a new brake pad technology that provides lasting performance, enhanced pedal feel, and reduced noise. The unique inner core design features a proprietary compound that offers optimal heat dissipation for increased reliability and extended pad life. 
The innovative outer shell features a unique combination of materials that provide exceptional wet braking performance, high friction coefficient, low noise levels and low dust emission. Bosch Quietcast Brake Pads are available in premium quality organic friction materials (OEM-approved) and organic friction materials formulated to meet or exceed OEM specifications (non-OEM)
What Makes Bosch Brake Pads Stand Out
The Bosch Quietcast Brake Pads are an excellent choice for anyone looking to upgrade their braking systems. They come in different types, allowing you to choose the best fit for your vehicle and riding style.
Below are features that make Bosch Quietcast Brake Pads Stand out
Quiet Performance
QuietCast brake pads provide outstanding performance and quietness. The unique design of the QuietCast brake pad results from extensive engineering research and development. The advanced technology in making these pads ensures a smooth pedal feel without any unwanted noise.
High-Performance Materials
High-performance materials are used to make Bosch Quietcast brake pads, improving braking performance and durability over time. These materials ensure that the braking force is transferred efficiently from the disc to the rotor, resulting in less noise and better stopping power.

Excellent Wet Performance
Bosch Quietcast brake pads feature excellent wet braking properties, which means they can withstand heavy rain and wet road conditions without issues. The anti-corrosion coating on the surface of these pads also helps them last longer when used on wet road surfaces.
And finally, Bosch QuietCast pads are made from a proprietary blend of friction materials that resists brake dust and corrosion, making them the perfect choice for any vehicle. They also have a unique design that helps reduce noise and vibration, which creates a quieter driving experience.
Wagner Thermoquiet Brake Pads
Wagner Thermoquiet Brake Pads offer high performance and outstanding durability. They are made from a unique blend of materials that contain an extensive amount of heat-conducting ceramic particles, providing superior braking power with less dusting and fewer brake noises. 
The Wagner Thermoquiet Brake Pads offer superior heat dissipation in the brake pad area while providing excellent brake performance over a wide temperature range. The material's high resistance to wear and tear ensures extended pad life and excellent resistance to dust accumulation while delivering low noise levels.
These brake pads are entirely compatible with your vehicle's original equipment rotors, calipers and other braking components. Additionally, Wagner Thermoquiet Brake Pads have been tested to meet or exceed the most rigorous standards set by the world's leading automotive manufacturers. 
They also have a proven track record of consistent performance even under extreme road conditions.
What Makes Wagner Thermoquiet Brake Pads Stand Out
Wagner Thermoquiet brake pads are designed for your vehicle. This means they will provide you with long service life and high performance. They are made from the finest materials, making them durable and reliable. 
They are designed to resist corrosion, heat, fade and dust so that you can use them for long periods without worrying about compromising consistency. 
The Wagner Thermoquiet brake pads also feature a patented polymer coating that provides superior wet and dry braking. So you will get better stopping power with less noise and vibration than other brake pads on the market today.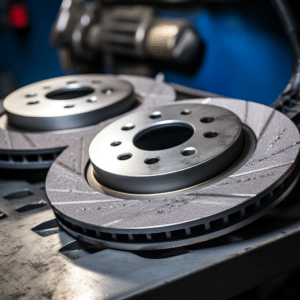 How Bosch Quietcast Compare With Wagner Thermoquiet
Many factors make these brands different from each other. Let's take a look at some of them.
Price
The price of Bosch Quietcast and Wagner Thermoquiet is not much different, but it depends on your budget and needs. However, if you want to buy a set of new brake pads for your car, there will be no difference between Bosch Quietcast and Wagner Thermoquiet since both brands offer affordable prices for their products. Yet, if you want to replace your old brake pads with new ones, you should consider the best deal. 
Quality
Bosch Quietcast brake pads are manufactured with advanced materials and excellent engineering to achieve the best performance in the industry. This ensures that they deliver excellent braking action and a long life span. 
The pad design is such that it can effectively reduce noise, heat and dust while providing good wear resistance. They also do not require special maintenance or adjustments, thus making them easy to use.
Friction Material
Wagner's friction material is formulated using natural and synthetic ingredients. The ingredients are then blended to create a unique mixture that resists the effects of temperature change.
In contrast, the friction material in Bosch Quietcast brake pads is made from tungsten, one of Earth's most common metals. It is also an excellent heat conductor and has been used since ancient times for making jewellery and other crafts.
Position
Bosch quietcast brake pads provide optimum braking performance in heavy-duty applications. They are suitable as rear brakes and can be used on various vehicles, from light to heavy-duty trucks, buses and sport utility vehicles (SUVs).
With Wagner Thermoquiet brake pads, they are unique in that they have been specifically developed for use on front axles. Furthermore, they feature low dust emissions and higher thermal performance than many other brands making them ideal for fleets that must comply with strict emission regulations.
Conclusion
These brake pads do their job well. The Wagner thermoquiet is a bit louder and a little more difficult to install. On the other hand, Bosch quietcast brake pads last longer, provide better stopping power and are easier to install. If we had to pick one, it would be the Bosch quietcast brake pads for apparent reasons.