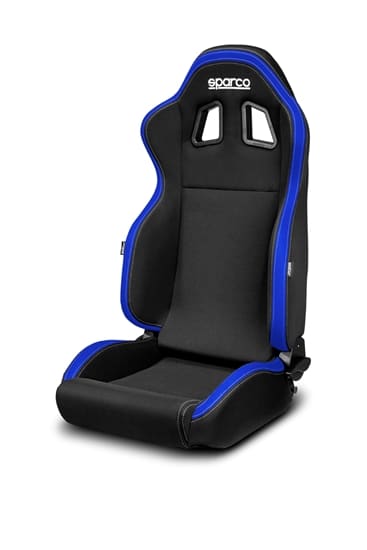 Comparing Sparco and Recaro Car Seats: European I-Size Safety Standards
Sparco and Recaro seats are manufactured and designed for European markets. They use i-size safety standards. I-size standardization aims at ensuring that all car seats fit in any car using the Isofix fitting system. Isofix seats are easy to fix and reduce the chances of the wrong installation.
These standards also introduce side-impact crash tests, and seat classification using height as opposed to age only, and babies must be rear-facing till 15 months. I-size seats are safer for your baby.
Overview About : Sparco vs. Recaro
Sparco Baby Seats
Sparco baby car seats are designed by experts and are made of exceptional quality material to provide maximum protection to your baby in a typical car. They provide a range of reliable and quality safety seats and accessories that make driving fun and joyful for your little ones offering them safety and comfort. It is designed and homologated for European Union territory and comes with ECE R129 approval.
Features of Sparco Baby Seats
Height adjustable headrest

One-hand recline function 

6 years expiration period

Removable and washable cover for optimal cleanness

Holmberg belt system for optimum security

Wide and deep backrest for maximum comfort of the child

Height adjustment to suit your baby's height.

8 positions headrest adjustment

Side protection TM additional side impact absorption system

5-point belt with a comfortable easy-click buckle

Adapted forward and backward 

3-point tilt adjustment for forward-facing installation

Maximum weight limit of 36 kgs, and height of 45-105cms.

Fastening with Isofix with base + stabilizing bracket for easy and seamless installation 

Oil and waterproof fabric 

High backrest for maximum comfort of older children

I-size classification

Forward-facing belt lock-off

Variety of colors and fabrics for the seat covers

Ergonomic shape that enhances the comfort and safety of your baby.

One–to–one replacement program subject to; deployment of the car's airbag system, and provision of the traffic report, insurance claim reports, and accident photos.

6 years expiration period
Accessories
The Sparco offers additional accessories at an extra cost; a Seat protector organizer, baby car mirror, shoulder pads, neck pillows, and side window car shades.
Designs
The Sparco kids' car seats come in 3 bucket designs.
Description

Kids SK300 Group 0+

 

SK500I Group 0+1

 

Kids SK800I Group 1+2+3

 

Weight

0-13kgs

0-18kgs

9-36kgs

Age

0-18 months

0-4 years

9-12 years

Anchorage system

Semi universal, universal

ISOFIX + support leg

universal

Rearward facing

40-87cm

Up to 105 cm

Forward facing 100-150cm-seat belt

76-105cm for 5 point harness point

i-size group

0+

0+1

1+2+3

Homologation

ECE R129

ECE R129

ECE R129
Sparco Kid SK600I Convertible Seat
This is a functional, easy-to-use 360 degrees rotating baby car seat. It is designed for children from newborn to 12 years and has an approximate weight of 18kgs. You do not need to upgrade your seat as your baby grows up. Its steel frame and lateral energy absorption make it strong and sturdy to protect your child from danger. In addition to all the fabulous features that come with the Sparco kid seat, it provides a wide space to comfortably hold your child as he grows. It is easy to place and pick up a baby from this seat as it is easy to rotate it to face the door.
Recaro
The Recaro car seat is a combination of design, safety, and functionality. Manufactured in Germany by Recaro car manufacturers, these seats come with i-size and Isofix technologies that enhance your baby's safety. These seats meet and exceed the required safety standards of ECE R129 laid by the UN for European countries. They are made of high-quality materials and are available in a range of designs and sizes.  
Features of Recaro car seat
5 point no-rethread harness system and 3 points for an infant carrier

Isofix installation that is easy to fix and provides optimal safety to the baby during travel

One-hand recline function with 5 recline positions 

Coated belt tongues that don't get hot thus safe for a child's hand

Passive air ventilation system for fresher air

Patented HERO safety system 

Headrest with memory foam for maximum protection in case of a crash

Height adjustable headrest that gives a child an ergonomic sitting position

Advanced side impact protection, for enhanced protection in the event of a side impact

Harness pockets to keep straps away when buckling 

Wide range of colors and fabrics to choose from

Visual indicators that show you whether the installation has been done properly at a glance.

The sound system in some models for children between 3.5 years to 12 years

Intuitive handling. All functions are operated easily and intuitively.

Ergonomic design that offers maximum comfort to your baby 

I-size classification 
Categories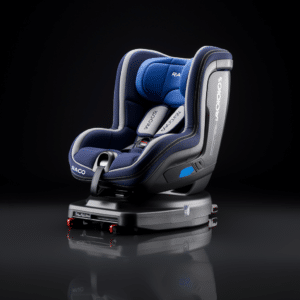 The Recaro seat comes in three major categories with different models in each category;
Baby Seat for Infants From 0 To 15 Months
The baby infant seat can be secured using a seat belt or the i-size base in one click for maximum safety and comfort of the young one. It is removable and its light weight makes it easily portable. It can fit on strollers and buggies. 
Toddler Birth To 4 Years
A 360-degree rotating, 2-in-1 innovation seat for a stroller or automobile. With all the comforts of a Recaro seat.
Child 3.5 Years To 12 Years
In addition to all the safety and luxurious features of the other Recaro seats, the seats in this category come with a sound system providing entertainment for your child during trips.
Accessories
With a few more bucks you can get extra accessories; footmuffs, insect net, summer cover, Isofix base, stroller adapters, car seat protector, sun canopy, and newborn inlay. 
Conclusion
Sparco and Recaro car seats have been designed and homologated for European countries, and are not allowed in some countries such as the US. Ensure your nation allows them before ordering a seat.