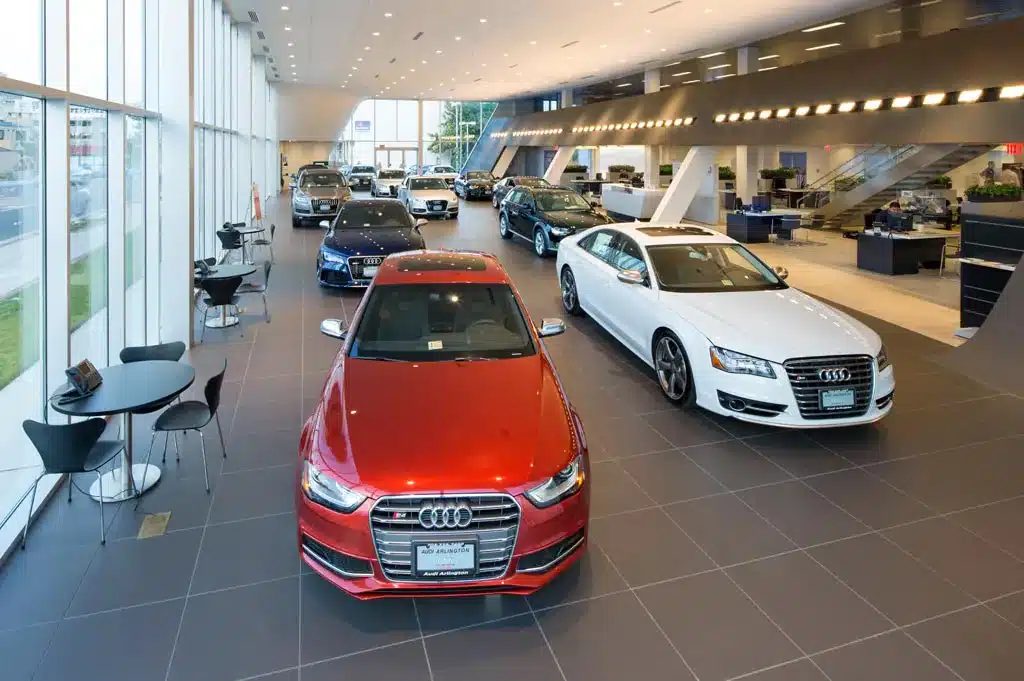 Audi automobiles have been on the market for over a century, with a progressive line of unique premium vehicles. What distinguishes Audi vehicles from those of other manufacturers is their dedication to perfection, elegance, and winning features that you won't find anywhere else. However, buying an Audi isn't always a straightforward process, and there's one primary concern that many buyers have before deciding: when is the best time to buy an Audi?
The response changes depending on the month, the day, the salesperson you're dealing with, and various other variables. Consider these ideas on the optimum time to buy an Audi if you're looking for the magic moment to drive off the lot with considerable savings.
Tips on The Best Time To Buy an Audi
Buy on Mondays
Monday is an excellent day to go to an Audi dealer and acquire a new automobile. That is because, while other potential customers are focused on their jobs, car dealership employees are focused on anyone who walks through the door. Therefore, there is a potential that you will obtain a better deal or simply more attention on this day. In addition, if the salesperson has additional time, they may include a free car wash or oil change bonus.
The month of May
It is critical to consider the month of the year when purchasing an Audi or any other vehicle. Some months of the year are preferable to others. May has always been a big month for auto sales. The extensive holiday incentives and promotion for Memorial Day can be credited for a large portion of these purchases.
Purchase late in the year and late in the month
As the end of the year approaches, many dealers will want to have the most up-to-date vehicles on their lot. Therefore, if they have many models from the prior year, they might be more willing to negotiate on those. However, to get these prices, you must be willing to accept existing inventory, which means you may not pick things like the Audi colour you desire. Instead, you'll have to take what the dealer has on hand.
However, an Audi dealer may not only give the most tempting savings opportunity at the end of the year. It's also a good idea to go at the end of the month, quarter, or other time. That's when the salesperson or dealer might have an extra motive to want you to drive away in a new car.
Holidays are also an excellent time of the year to purchase a new Audi
You've probably seen the holiday commercials with vehicle sales people encouraging you to shop and save for special events. In many cases, these advertisements are telling the truth. When compared to costs throughout the year, a holiday car sale can provide significant savings.
Know Your Finances and be Patient
You'll need more than ideal timing to buy an Audi. It is essential to have a thorough awareness of your finances before buying a new car. Try to determine if you qualify for the best auto loan rates. This is essential because some dealerships might offer zero percent financing, making it an excellent time for people with good credit scores to own an Audi
Steps to Negotiating the Best Deal on Your New Audi
Now that we have looked at the best time to buy an Audi, let's have a look at some few steps on how to negotiate the best deal on your new car. 
When you shop, make sure you do so at the proper time of year or month.
As stated earlier, it's critical that you start looking for an automobile at the proper time of year. During holidays like Labor Day, Memorial Day, and the end of the model year, manufacturers frequently provide substantial discounts and refunds. Even though you may not discover a significant rebate on the model you desire, shopping at the proper time can still save you money.
Use TrueCar and Edmunds True Market Value
Edmunds and TrueCar are excellent resources for new car buyers because they essentially do some of the haggling for you. For example, the True Market Value tool on Edmunds' website provides you with the actual market price for any vehicle based on reported transaction prices and even allows you to specify the car exactly how you want it to get the most accurate value. You can also use Price Promise, which scans their dealer network's inventory and sends you an email with a certificate guaranteeing your savings on a specific automobile. TrueCar functions similarly but with a different data source and network.
Check Out Dealership Inventories
It is preferable to begin your deal hunt on the computer at home. Check out the inventory of the Audi you wish to buy before going to your local dealership. This way, you won't waste time travelling to a dealership that may or may not have what you want, and you'll be able to figure out which one has more of it. A dealership with many cars of a particular model may be more willing to budge on the price. You can sometimes tell how long a vehicle has been in stock by looking at the website; older autos offer more pricing flexibility.
Play Hardball
This is a crucial phase. When you step onto the lot, the dealership will do everything possible to convince you to drive away in a new automobile, regardless of whether you get the most incredible offer or not. It's essential to know when to walk away, but it's also crucial to stick to your guns when it comes to the price you desire. For example, if you want to purchase a car at $70,000 and Dealer A offers you $71,200, you should take that $71,200 to another dealership. Dealerships will try to match the price and may throw in extras to sweeten the bargain if they can't beat it.
Final take
Patience is required when waiting for the optimal time to buy an Audi. Time can be your ally if you can wait. Audi automobiles depreciate virtually invariably. Waiting for the best time of year to buy one, or the best month, or the best day, and utilizing the best negotiation abilities can save you thousands of dollars. The only thing better than a new car is knowing you got a better deal on it.