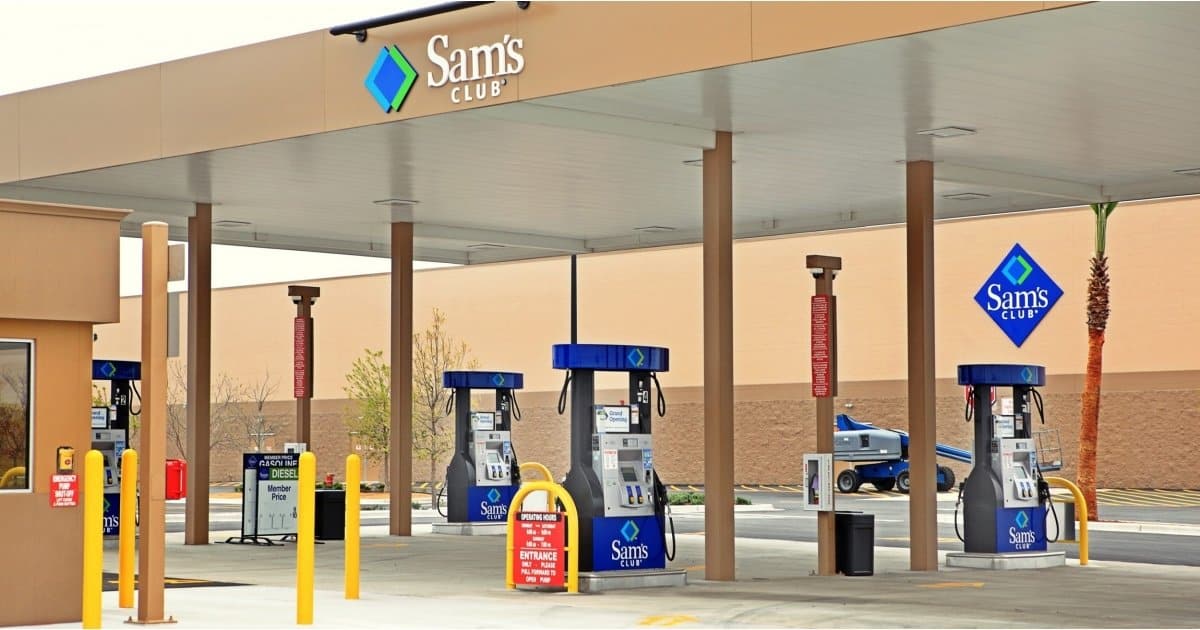 Is Sam's Club Gas Top Tier?

Sam's Club is well-known for its low prices and items that they sell in bulk. They do have everything on your shopping list, even gas! As a result, you might be asking if Sam's Club gas is truly top tier. Below is an outline of everything that you need to know.
Is Sam's Club Gas Top Tier?
Sam's Club gas isn't top tier. However, the gas is considered high-quality, and Sam's Club guarantees 100 percent satisfaction. In addition, while Sam's Club gas is not designated top tier, reports indicate that it is provided by companies like Chevron, Mobil, and Shell, ensuring that customers receive a high-quality product.
What Is Top Tier Gas
You might be wondering why top-tier gas is so essential. To put it more straightforwardly, top-tier gas has particular compounds that improve your car's performance while also exceeding EPA guidelines. The gas was created in 2004 by a partnership of automakers to benefit drivers.
For gasoline to acquire the top tier classification, it must include specific additive compositions in all octanes. According to the American Automobile Association, top-tier petrol reduces engine carbon deposits substantially. But it isn't the only advantage of this premium gas. Other benefits include the following:
Reduced emissions

Better fuel economy

Improved drivability
Although top-tier gas costs $0.03 more per gallon on average than other brands, the personal and environmental benefits outweigh the extra expense.
So, how does Sam's Club compare to competitors like Costco when it comes to gas? Also, what payment methods does Sam's Club offer at their gas stations? Continue reading to find out more!
How does one purchase gas at Sam's Club?
To buy gas at most Sam's Club gas stations, you must be a member. A Sam's Club membership fee ranges from $45 to $100, depending on the additional benefits. The other additional stipulation for purchasing petrol at Sam's Club is that you have a valid mode of payment. Fortunately, Sam's Club offers a variety of payment methods, including the ones listed below:
Major credit cards

Debit cards

Walmart gift cards

Check

Cash

Sam's Club gift cards
With the many payment options available for Sam's Club gasoline, you can be sure to find one that suits your needs!
Is It Possible to Buy Gas at Sam's Club without a Membership?
To buy gas at most Sam's Club gas stations, you must be a member. Non-members can, however, purchase fuel at a few Sam's Club locations. Check the Sam's Club gas station locator on their website or call your local store to see if they offer gas to non-members.

Walmart consumers and members of Sam's Club enjoy a $0.05 discount on purchases made at gas stations that are available to the general public. New Jersey is the only state where this deal is unavailable because discounting fuel costs for memberships is unlawful.
Is Sam's Club Gas the Least Expensive?
When it comes to selling gasoline, only a few businesses, like Sam's Club, can compete with Costco. Costco is known for the extremely long line-ups that its consumers are willing to wait in to purchase petrol.
Since gas prices fluctuate daily, it's difficult to say how Sam's Club's gas prices compare to its competitors. However, except for Costco, which has been known to undercut Sam's Club by nearly $0.25 per gallon at times, Sam's Club fuel costs are generally in line with national averages.
What is the Difference between Sam's Club and Costco Gas?
Costco, as one of the largest warehouse shops, is a significant competitor of Sam's Club. So, in terms of gasoline, what's the difference between the two stores?
Gas Pricing
When compared to other gas stations in the area, Sam's Club's gas pricing is average. Costco, on the other hand, constantly keeps its petrol costs lower than its competitors. Costco can keep their gas costs so low because they charge members a membership fee. As a result, only their members have access to the store's fuel.
Top Tier Gas
As stated earlier, Sam's Club's gas is not top tier. Costco's Kirkland Signature gasoline, on the other hand, is a licensed top-tier brand. That is because Costco gas contains five times the deposit control chemicals required by EPA standards.
How to decide Between a Sam's Club and Costco Membership
Both Sam's Club and Costco are famous for providing high-quality goods in bulk quantities, but they each have their own set of discounts, perks, and bonuses that drive some customers to choose one over the other. However, if you're not interested in getting both memberships or want to see how they compare, there are a few things to think about while deciding between the two businesses.
Fees
Money is one of the numerous questions that arise when it comes to joining businesses. Naturally, everyone is curious as to how much it costs to be a member. In terms of price, Sam's Club is slightly less expensive on all counts than Costco.  Though it's not a significant difference, it could make a difference in the long run if you're a penny-pincher.
Benefits
In terms of day-to-day shopping advantages, both Sam's Club and Costco tout their wide selection of high-quality and name-brand goods at lower prices. The two companies also boast a 100 percent satisfaction guarantee, noting that members can cancel and receive a refund at any time if they are dissatisfied with their services.
Offers and Perks
Many of the more distinctive offers that come with Sam's Club or Costco membership are available at both locations.
Locations
While Sam's Club memberships are marginally less expensive than Costco's, it has fewer locations. There are currently 599 Sam's Club stores throughout the US, compared to 770 Costco locations.
Final Take
With Sam's Club's gas stations, you can get everything you need in one place. Although Sam's Club gas is not top tier, the corporation guarantees its customers' contentment with gasoline. To shop at Sam's Club, you must be a store member in most cases; however, some locations do not have this condition.