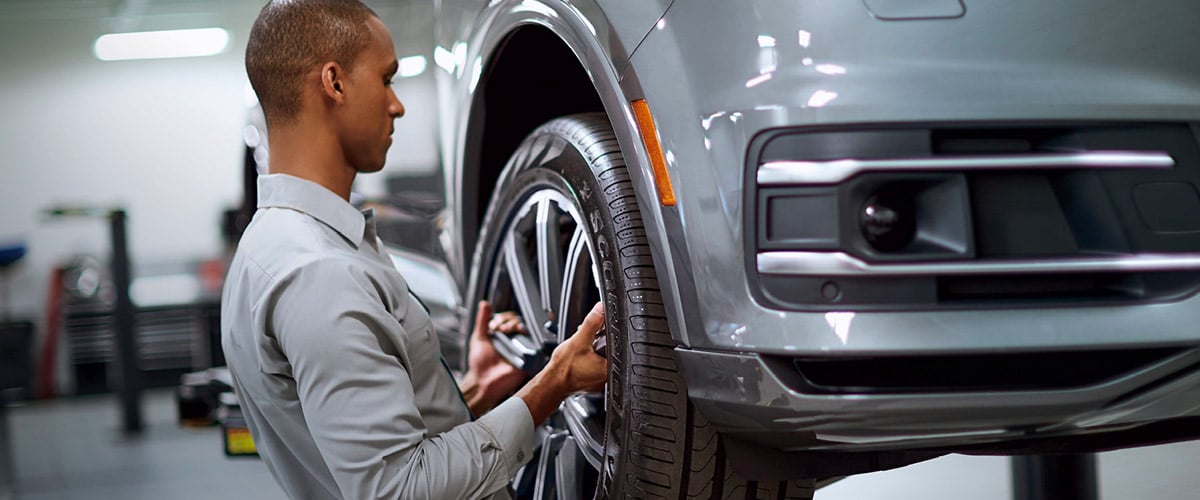 Maximizing Audi Value: Choosing Between Audi Care and Extended Warranty
Many automobile enthusiasts are unsure whether Audi Care, also known as Audi service Plan, is worthwhile. The truth is, it is well worth it, especially if you value your peace of mind.
Audi has gained a reputation as one of the most expensive cars to maintain and repair over the years, as evidenced by its ranking fifth out of twenty major car brands in repair costs needed over ten years. So, how do you avoid getting into a scenario where you have to overspend on maintenance and repairs? The answer is to enroll in Audi Care.
So What Is Audi Care?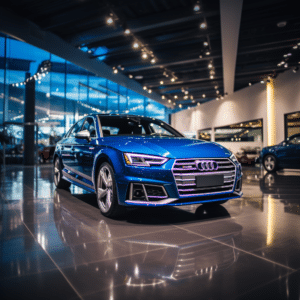 Audi Care refers to a prepaid maintenance program offered by Audi USA that allows you to lock in your Audi's maintenance costs. It is available for any Audi model year 2009 or newer.
Purchasing one of the Audi Care packages allows you to pay in advance for the service that Audi recommended you to do every 10,000 miles on your vehicle. That includes oil changes and replenishing any fluids that appear to be depleted. There's also a visual check, which is similar to having your mechanic go over your automobile.
Below are some benefits of enrolling in Audi Care
Audi Care will offer you scheduled maintenance that will keep you in line with your Audi's service guideline.

You can avoid the cost of inflation by paying ahead of time.

Having your car maintenance at one spot is cheaper as compared to having it at separate places.

Accepted by authorized dealers in the United States.

Guarantees that your car is serviced by Audi factory experts using only Audi-approved parts.
If you decide to purchase an Audi coverage, you will have the option of selecting from a variety of prepaid packages according to your model year and mileage. The packages include:
2010-2016

2017-2019

2020+
An authorized Audi dealer must do any maintenance conducted on either of the plans. Additionally, you can individually purchase an Audi Care package if your Audi satisfies the age and mileage requirements for the plan you want.
What Is the Cost of Audi Care?
Audi Care costs $860 while Audi Care Plus costs $1,190, making a total of $2,050. Below is a breakdown of what you will get if you choose to use the plan:
Audi Care
Fifteen thousand miles: oil change.

Twenty-five thousand miles: oil change plus a new air filter.

Thirty-five thousand miles: oil change plus replacement of the spark plugs.

Forty-five thousand miles: last oil change under the plan plus a cabin filter and an air filter.
Audi Care plus
Fifty-five thousand miles: oil change plus a new set of spark plugs

Sixty-five thousand miles: oil change plus a new air filter.

Seventy-five thousand miles: final oil change in the plan and a new set of plugs
Are There Alternatives To Car Care?
Though Audi Care is beneficial, an extended car warranty for your Audi is a far superior alternative. The Audi extended warranty is available in three categories, each of which can be extended for up to 120,000 miles or ten years. Obtaining coverage from a third-party extended car warranty provider may be a better option for the long-term protection of your Audi.
Levels of Audi Extended Warranty Plan
Audi offers three levels of extended warranty coverage through its vehicle service protection plans. The levels consist of:
Power-train Coverage
It is Audi's most basic level of protection. The engine, driving axes, transaxle, transmission, and electric and hybrid components are all covered in this plan.
Gold Coverage
It is Audi's middle-of-the-pack plan. It includes the powertrain coverage and the electrical system, fuel system, and suspension system coverage. The tier also protects your shocks and climate control.
Platinum Exclusionary Coverage
This Audi extended warranty is the most comprehensive on the market. It combines the coverage offered in the gold plan and the lower level powertrain coverage and has other few extras. In the event of a breakdown, the coverage extends to all mechanical components of your car. However, everyday maintenance items such as spark plugs and wiper blades are not covered by the plan. Specific accessories, such as upholstery, are also excluded.
What is excluded from Audi Extended Warranty Plan?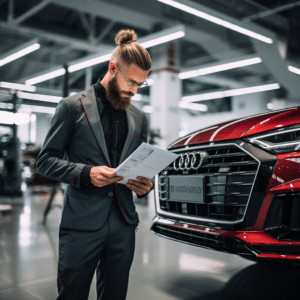 Let's speak about what isn't covered by the Audi extended warranty plan now that we've reviewed what is. The following exclusions apply to any of the three plans:
Breakdowns that are covered under the manufacturer's warranty

A car's pre-existing problems

Damages caused by the weather

The lack of car maintenance

Vandalism

Collisions

Accidents

Theft
What is The Cost of Audi Extended Warranty?
Because dealership costs fluctuate so much, it's tough to predict them. If you want to know the actual pricing of an Audi extended warranty, you should contact a local Audi dealer.
Audi has four different deductible options:
$0

$100

$250

$100 disappearing
You won't have to pay a deductible if you have your vehicle fixed at the Audi dealership where you bought it with the $100 disappearing deductible option.
There are a few additional expenses associated with the Audi extended warranty. After 30 days, the warranty can be canceled at any time, but the warranty owner must pay a $50 cost. The same is true when it comes to transferring a warranty. It is possible to transfer an Audi extended warranty to a third party, but you will be charged a $50 fee.
Benefits of an Independent Extended Warranty
What other options do you have now that we've determined the essential facts of the Audi extended warranty? With any car brand, you can buy an independent extended warranty from a third-party provider rather than the manufacturer.
Some of the benefits of buying an independent extended warranty include:
The start date is anytime.

Cover for a longer duration of time compared to the manufacturer's warranty

Offer more than three plans

Some are transferable with no fee charges 
Conclusion
Audi Care is beneficial to your car. However, an extended car warranty for your Audi is a far superior alternative. It is cheaper and more reliable compared to Audi Care.