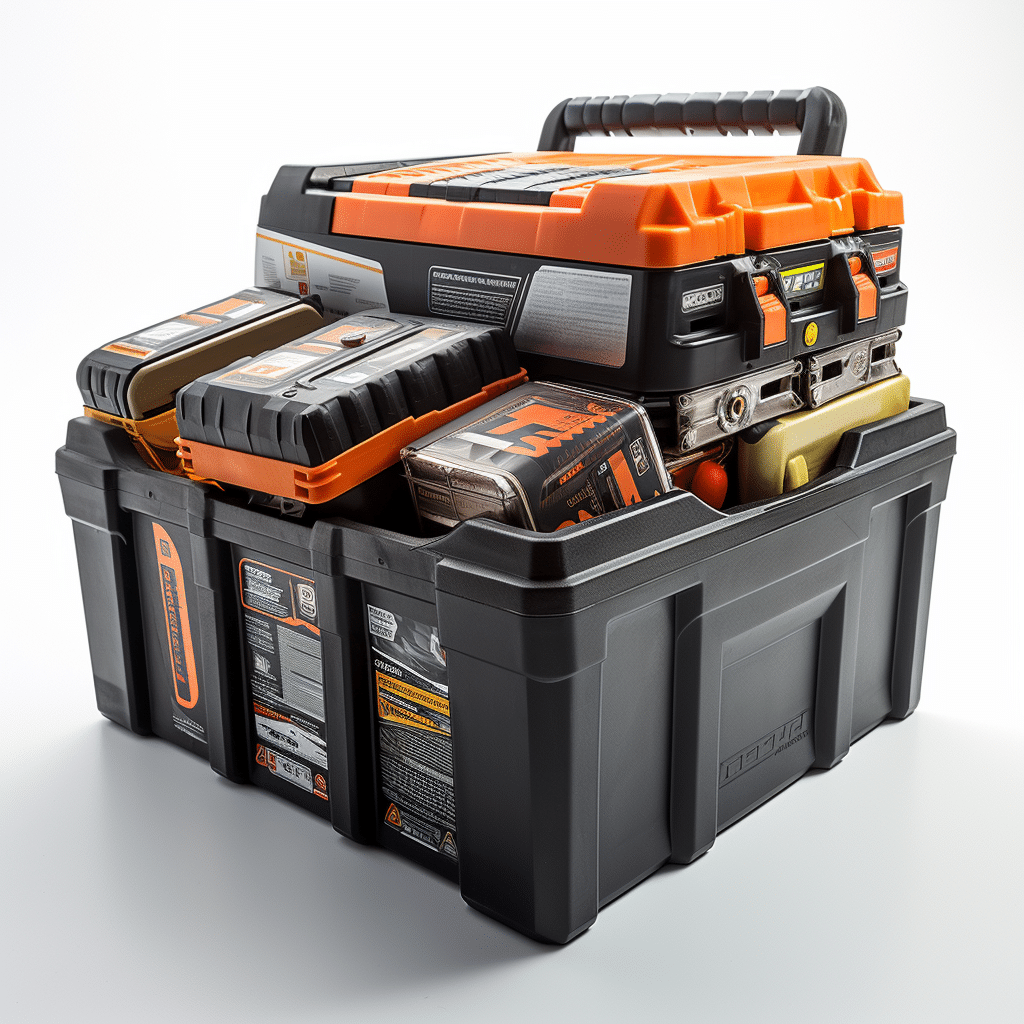 Top Group 51 Car Batteries: Reviews and Insights
heTired of trying to track down the best Group 51 battery? Or you have a car that won't start and are looking to get a new battery? Well, this article is for you. We've reviewed six different Group 51 batteries focusing both on their strengths and weaknesses.
Despite the fact that most batteries are meant to last for long, some will start to give signs of disappointments just after operating for a while. In this guide, with our favorite pick, we will also share with you a list of the best group 51 batteries currently available in the market so you can decide which one optimally matches your requirements.
Group 51 Battery Explained
The group 51 batteries refer to batteries with dimensions measuring 9 inches in length, 5.0 inches in width, and 8.75 inches in height. They are primarily used in vehicles such as Nissans, Hondas, and other Japanese models.
Several considerations were made when searching for the best batteries. We looked for a battery that had superior power from the start. Perhaps this is why the Optimal Batteries 8071-167 d51 YellowTop Dual Purpose Battery is our top pick. According to other customer reviews, cars hardly start as they do with this battery.
Here are The Best Group 51 Batteries
Optima Batteries 8071-167 D51 YellowTop Dual Purpose Battery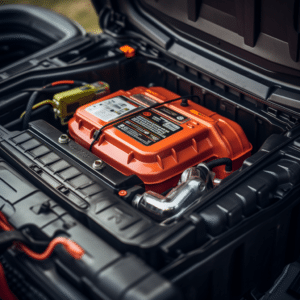 As hinted, this is arguably the best choice of group 51 car battery you can consider if your car has deep-cycling needs. This juice box is especially ideal, especially if your car is packed with several electronics that necessitate a reliable power supply for long periods.
This includes modern vehicles fitted with electronics like air conditioners, stereos, more than few headlights, and other electronics. You will need a reliable power supply to have all these powered up reliably.
Highlights
   

Voltage: 12 Volts

     

Dimensions: 9.21 x 4.98 x 8.94

     

Weight 19.36 pounds

     

Reserve capacity of 66 minutes

     

450 Cold Cranking Amps

     

Optimal starting power even in cold weather
The major gripe with this group 51 model is that the warranty isn't the best. With every purchase of this product, the warranty is short, usually not with such products.
On the bright side, however, you'll get a car battery that serves really well and does not require too much maintenance work as in the case of other brands. Durability is also guaranteed. Thanks to the fact that this is a vibration-resistant battery that's not susceptible to the same effects.
The making of this car battery comprises modern technology that doesn't fall short on efficiency. This comes in handy to ensure tolerance when working with this product. You can count on it even when the temperatures are extremely low. You will get the perfect start for your car during cold winter and have your vehicle running smoothly with sufficient power delivery.
Users will also appreciate the low self-discharge rate associated with this battery and its efficiency when connected to the car. Contrary to other group 51 batteries that have to be recharged for a long time, you can charge your Optima Batteries 8071-167 D51 YellowTop Dual Purpose Battery and still use it conveniently. You will also enjoy the fact that it is spill-proof, thus guaranteed to last for a long time.
Pros
     

Simplified recharging

     

Spill-proof

     

Efficient even in cold temperatures

     

Dual-purpose car battery

     

Low self-discharging rate
Cons
     

The warranty could be better
ACDelco ACDB24R Advantage AGM Automotive BCI Group 51 Battery
The ACDelco ACDB24R Advantage AGM Automotive BCI model is yet another group 51 battery made with excellent innovation. Quality is untapped here. If you're looking for something that offers impressive power when restarting your car, the ACDelco ACDB24R is a one-stop option. Whether the auto is used in the marine or an industrial setup, this battery will serve incredibly well to satisfaction.
Highlights
     

Total Voltage of 12 Volts

     

The RC is 85 minutes

     

Cold capacity of 500 A

     

Weighs 31.5 pounds

     

Dimensions: 18.5 x 11.4 x 9.5 inches

     

Two years of warranty
Another thing we love about this unit is that it's exceptionally designed with valve-regulated recombination. That means the power supply to your vehicle is three times stronger than the power offered by conventional batteries.
The battery is considered to be among the best high-quality and leakage-free products that ensure durability compared to its competitors. It was initially designed for models like Toyota Prius but can still produce power for other models compatible with group 51 batteries.
The valve is pressurized and derived from lead-proof materials, considering that its positive and negative terminals are calcium. As such, the battery is meant to have a longer shelf life.
Moreover, you can easily install the battery by yourself, and it is priced relatively low. We still recommend following the guidelines given so that the battery will be well maintained for an extended performance period.
Pros
     

Low maintenance measures

     

Spill-proof

     

Extended shelf life

     

Enhanced battery resistance (the +ve and –ve terminals are made of Ca-Pb)
Cons
     

The terminals are slightly small than what's recommended by SAE

     

Works the best when installed in the Toyota Prius compared to other models
Delphi BU905P MaxStart AGM Premium Automotive Battery, Group Size 51P
Most car manufacturers manufacture vehicles that require a lot of power for optimal functionality. The Delphi batteries are designed to cover a wide range of CCA (cold cranking power) without skimping on the RC (reverse capacity).
The Delphi comes with an excellent CCA, so your car will start as and when needed while the RC keeps the various appliances running. Not to mention that they boast two times cycle in comparison to their conventional counterparts. They are also twenty times resistant to vibrations, so safety is pretty much assured.
Highlights
     

CCA is 325 Ah

     

Resistant to corrosion

     

RC is 60 minutes

     

20 times resistance to vibrations

     

Its dimensions measure 9 x 7.7 x 4.8 inches

     

Weighs 29.5 pounds
Whether you're searching for premium quality or a great value battery, Delphi  BU905P is meant to keep all the appliances in your model functional. All additional accessories such as DVD players and heated seats will function efficiently about its sixty minutes reverse capacity.
The battery also has the best AGM design in the market. That means it's free from leakages and also corrosion-free; thus, your safety and that of your car will not be jeopardized.
The Delphi BU905P is even more substantial to provide twenty times vibration resistance when compared to conventional batteries. It comes with optimized compression, availability of augmented posts, and straps with welds. The well-sealed and robust housing makes the battery corrosion resistant.
Pros
     

Extended CCA for increased power supply

     

Corrosion-resistant

     

Durable

     

Exceptionally resistant to vibrations
Cons
     

Not the best for deep cycling

     

Relatively low quality
Powersonic 12V 35Ah Invacare New Nutron Series: R51 Battery
Next up is the Powersonic 12V 35Ah Invacare New Nutron Series R51 Battery: it's the cheapest Group 51 battery that we have found that performs. This batter is special in that you can mount it in different while still offering excellent resistance to shock and vibration.
Perhaps the most impressive thing about this battery is the cost. It's among the best budget batteries currently in the market. It's designed with a full 12 volts and features SLA and AGM. Aside from the budget price, the Powersonic 12V 35Ah is a spill-proof battery and requires no maintenance.
The battery is specifically made for recreation vehicles, tractors, and even lawnmowers with bolted terminals. The AGM designs featured here mean you don't have to worry about acid spill-offs or even any kind of leakage.
Highlights
     

SLA/AGM maintenance-free

     

Spill-proof battery

     

Dimension: (L) 7.72 x (W) 5.14 x (H) 7.00.

     

Voltage 12 Volts

     

Weight: 24 pounds
The whole thing is corrosion resistant, and you can mount it in any position. Contrary to acid batteries, which need to be mounted only in an upright position, the Powersonic 12V 35Ah is more convenient to use.
It also comes with more decent measurements that make it easier to use in spaces that are difficult to install/remove batteries. T measures 7.71″ x 5.14″ x 7″, and is fully rechargeable. It has 12 volts of power, 35 amps, and weighs 24.7 pounds.
However, although it fits in automobiles, this battery isn't actually the best for use with automobiles. It lacks the cold-cranking amps. The battery also comes with a one-year warranty when the industry standard is typically 3 years. Clunky and heavy, this Powersonic 12V 35Ah model weighs relatively more than most batteries on our list.
Pros
     

Easy to mount on any position

     

Spill-proof

     

Easy to install

     

Very affordable

     

A bit heavy and hefty

     

Only one-year warranty
Cons
     

Not the best for use in automobiles
XS Power D5100R XS Series 12V 3, 100 Amp AGM High Output Battery
XS Power is another source of batteries that serve incredibly in all forms of racing. The company also gives a wide range selection starting from the 12-pound batteries: from 12 Volts batteries to those having 14 and 16 Volts. These are simply the best if you're someone who loves drag racing as a hobby.
Highlights
     

Total Voltage of 12 Volts

     

Low internal resistance

     

Weighs 39 pounds

     

Has a CA 745

     

Well-sealed so no electrolyte spillage

     

Capacity of 60 Ah

     

It can be installed in almost all directions
If you're interested in top performance, perhaps the AGM design incorporated in the making of this battery will impress you. The battery is designed to serve optimally with minimal-zero complications.
Speaking of shelf life, the battery's reliability is enhanced by the batteries spill-proof, so longevity is assured. When the need arises and your car is compatible with this battery, the XS Power D5100R XS Group 52 battery is what you need for excellent performance.
Likewise, the battery is resistant to vibrations caused when negotiating sharp corners. It also has minimal internal resistance and can be installed in just about any position.
Pros
     

Leakage free

     

Resistance to vibrations

     

Regulated valves

     

It can be installed in multiple positions
Cons
     

Not the best choice in terms of long-shelf-life
Exide Edge FP-AGM51R Flat Plate AGM Sealed Automotive Battery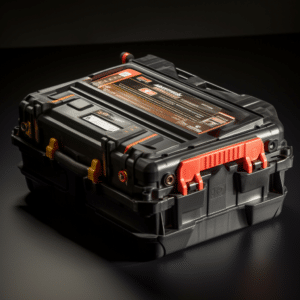 When we talk about AGM batteries- something that features SureLife Graphite tech, the Exide Edge FP-AGM51R Flat Plate automotive battery is precisely what we mean. This unit's critical factor is that it enhances the available energy, which makes the battery power delivery go higher and serve for a long time.
Another best thing about this battery is the protection against failing. With Exide Edge FP-AGM51R Flat Plate, your vehicle's performance is similar to that of a new car.
Highlights
     

The CCA amounts to 440 A

     

The total voltage of 12 Volts

     

The total capacity is 47 Ah

     

Reverse capacity (RC) is 75 minutes at 25 A

     

Measures 9.3 x 4.9 x 8.6 inches

     

Weighs 33 pounds
If you want a battery that can deliver much-needed power to all parts of your car, then this is a great choice. With its energy, users are assured that the power produced is robust and sufficient to boost your car's performance while ensuring their safety.
Like other batteries, the Exide Edge FP-AGM51R Flat Plate is enhanced with a unique AMG design that makes it spillage-free. Moreover, the unit is always subjected to various tests before it's released to the market. This quality control ensures your car is safe.
Another mention is that the Exide Edge FP-AGM51R Flat Plate AGM automotive battery is lightweight and well-sealed, so you will have a humble time when installing.
Pros
     

Quick installation

     

AMG design: so the battery is spill-free

     

Optimum power supply
Cons
     

This unit has a short life. You might need a replacement after two years or so.
The Bottom Line
Your car's performance is determined by the type of battery installed under the hood. So when looking for a battery, you need to pay attention to the type of battery you select. In the event where you need a replacement battery, be sure to check if the battery in question is a perfect fit for your car to avoid unnecessary spending in the future—some Group 51 Batteries reviewed above work best when installed in some cars. Thus far, it's up to you to decide the battery that best suits your needs.