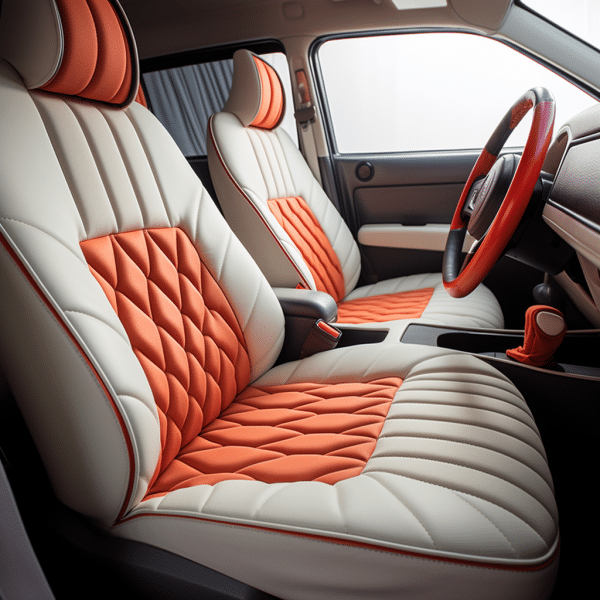 Pros and Cons of Toyota Softex Car Upholstery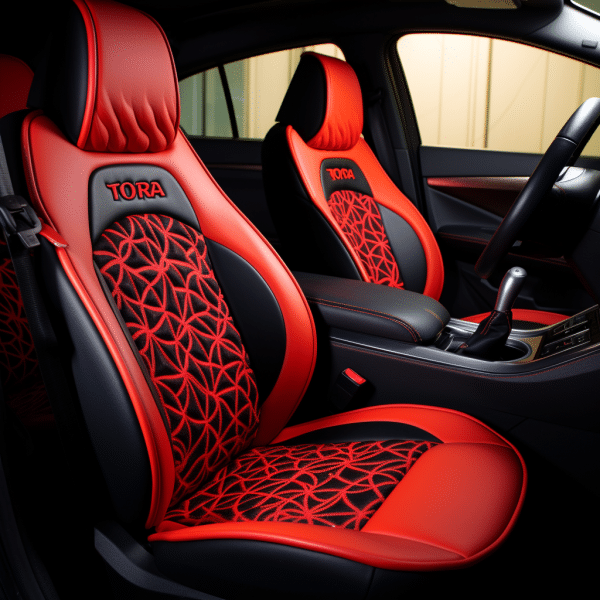 Besides leather, many materials are used in car upholstery nowadays, including cloth, faux leather, Toyota Softex, etc. All these materials have their benefits and drawbacks. And different people prefer certain materials over others for various reasons.
This article discusses Toyota Softex. When this car interior material was first introduced, many potential buyers hesitated about trying it. The brave ones decided to taste the waters, and soon people learned it was not as bad as they envisioned. In fact, Toyota Softex is one of the best car interior materials; it's soft to touch, durable, and breathable. And while this material is great, it has its drawbacks. Let's look at the common problems of Toyota Softex.
Toyota Softex Problems
Thinner Than Other fabrics
The car upholstery you use determines how your car will look after some time. A thin car interior material may be breathable, but it won't stay long before wear and tear become visible. The car interior parts like the seats and steering wheel are exposed to lots of movement and friction. Soft material on the car's inside, like Toyota Softex, makes it hard for the fabric to resist wear. More so if the vehicle is used often.
Unlike other fabrics, Toyota Softex is not durable. And although Toyota merchants claim that Softex is made from high-quality ingredients, its thin nature makes it a good candidate for easy wear and tear.
It Is Not Deluxe
Nowadays, having a car is more than a vehicle's performance. People are interested in the appearance and whether the interiors are classy and more expensive. Needless to say, luxury is costly, and not everyone can afford it. Toyota Softex looks good but is not luxurious.
Toyota manufactures a few luxury cars. And when developing Softex, they didn't consider luxury an essential factor in the process. Yes, Toyota Softex is beautiful and comes in many colors, but it lacks the touch of luxury that leather has. So, if you're interested in a luxurious interior, Softex material may not work for you. But it may be the best material for economic-conscious people.
Inability To Protect Seats
Toyota Softex is easy to clean and maintain. However, there are no specific ways or products to protect it from damage. For instance, with leather, you can wash it with expensive oils and conditioners. But you cannot do the same with Softex. Toyota lays way too many rules on cleaning and maintaining it.
You cannot clean non-seat areas using organic chemicals like alkaline, benzene, gasoline, or acidic cleaners. Similarly, you cannot use any form of alcohol-based cleaners, benzene, and thinners. Following these rules is challenging, with some people doing what they should not. And while some don't experience any consequences, others incur damages, streaks, or discoloration on their Toyota Softex.
Wrinkles And Creases
Almost all car upholstery creases. So, saying Toyota Softex is the only fabric that creases won't be fair. But if the reviews and comments in the most online discussion are to go by, then Softex creases more on the driver's part than most fabrics. The constant sliding in and out of the car seat by the driver causes it to wrinkle more, unlike other seats.
Note that the more an area creases, the more it's prone to wear quickly. So, continuous use of the driver's seat can wreak havoc, making it hard to avoid the problem, especially if you drive your ride every day.
Pet Claws
Toyota Softex is very soft and thin such that it's unable to resist pet claws. With pets being the leading cause of rips and tears, it may be challenging to take a walk with your favorite animal in your Toyota Softex car. And although this material offers a good grip, better than leather, to prevent your animal from sliding, the pet can still rip it off with its claws.
About Toyota Softex
So, what's Toyota Softex? Toyota Softex is a thin, smooth, thermoplastic polyurethane car interior material made by Toyota that's strong enough to resist damage. The material is easy to clean once soiled and can resist stains from spilled beverages and foods.
Toyota Softex appears like leather. However, it weighs less and is not pure leather. That means it's not produced from animal's hinds, making it ideal for a vegan who stands against animal cruelty. The processing of this fabric results in 99% less volatile organic compounds, unlike genuine leather. This makes Softex an excellent choice for individuals conscious of environmental conservation.
Does Toyota Softex has any advantages?
Benefits Of Toyota Softex
Breathability
One of the most notable features of Toyota Softex is its breathability. Softex doesn't absorb sweat, unlike leather. So, even when it's hot and you have buddies in your car, they won't leave behind lots of sweat, resulting in dry seats.
Texture
Softex is most loved because of its soft texture and steadier grip. Although leather has a softer touch, it doesn't have a better grip than Softex. Being in a leather seat can make you easily slip—one of the main reasons leather interior cars are not used in race cars.
As for Softex, your body remains firm in the seat even when navigating corners and at high speeds.
Appearance
Many reviews suggest that Toyota Softex car upholstery is a gorgeous fabric with a more affluent look despite being an economy car. Most car owners who could not afford leather upholstery were fed up with plastic and cloth upholstery which looks cheap. The introduction of Softex was a relief to them as it was like an upgraded leather, giving their cars a better appearance while being cost-effective.
Maintenance
Another pro of the Toyota Softex is the maintenance aspect. Softex is easy and affordable to clean and maintain. The material is stain-resistant and can be cleaned easily. Toyota Softex can therefore be ideal for vehicle owners who live a busy life as they would love the easy-to-clean aspect.
Touch
Although not pure leather, Softex is good to touch, just like leather. Many people love this material's fine touch and how it's comfortable to sit on.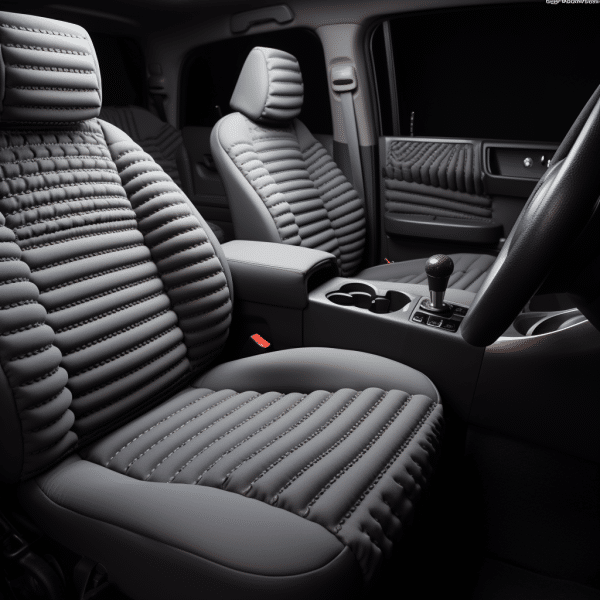 Conclusion
Toyota Softex car upholstery is gradually becoming popular, and many are embracing it. Although it has problems, people have realized they are not hard to solve. The benefits are equally numerous too. So, if you want to have Sofetx in your car upholstery, go for it. It's relatively durable, pretty affordable, and the best leather alternative.