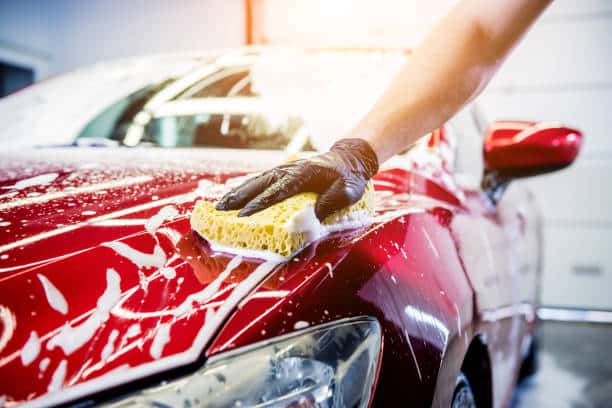 How To Get a Free Car Wash

If you own a car, there's no denying that it can get messy at times. Whether it's from your daily commute or just the nature of wear and tear, you know how expensive maintenance can be— especially when considering cleaning fees. 
But what if you could take advantage of these simple ways of getting a free car wash? Keep reading to learn more.
How To Get a Free Car Wash
Wash the Car Yourself
There are many ways you can use to get a free car wash. First and foremost, you can wash the car yourself. You will need some supplies like a bucket and soap. You can also use a commercial car wash product designed to self-wash cars. 
All in all, by self-washing, you can save a buck and time on car cleaning and maintenance in general. 
Buy Cars From a Dealership With Offers
This is the easiest way to get free car washes. All you need to do is buy cars from car dealerships with offers and incentives because they usually offer free car washes and other services to customers who purchase their cars.
There are many benefits of buying cars from dealerships, like getting a good deal on your next vehicle, getting the exact model you want in the colour, model, and features you want, and getting great financing options.
The best part about buying a new car from a dealership is that they always have some kind of incentive available for customers that purchase their vehicles through them. This is why shopping around for a good deal on your next vehicle is important by comparing prices online or in person at various dealerships.
Take Advantage of Seasonal Promotions
Most car wash shops have seasonal promotions. One example is the winter promotion, where you can get free car washes from January 1st through April 30th, while others give you free washes on certain days during the year. 
The best part is that these are usually advertised in newspapers and online, so you have plenty of time to check them out before coming in person to check out all the offers available at once.
Check Out Online Coupons and Offers
To get the best deals, you should check out the websites of car washes. They usually have promo codes for new customers so that you can get a free wash. Ensure that the discount code is valid and that there are no additional charges before purchasing.

You can also check out online pages that offer free car washes. These pages usually list all the local car washes in your area, so you'll be able to find one that works for you. If you don't have internet access, there are still ways to get your hands on free car washes. 
Some people will give away coupons or offer them at a discounted rate just for being in their store.
Free Wash Codes on Reddit
If you're looking for an easy way to find local places that offer free services, Reddit is great to start your search. You can use the search bar at the top of any page on Reddit to search for "free wash" or "free wax." This will bring up results from other users who posted about where they got their free services.
Once you've found a few stores that offer free services, contact them directly and see what type of deal they have available for those with coupons or discounts!
Take Advantage of Free Car Wash on Veterans Day
Every year, on Veterans Day, many car dealerships offer free car washes to their military customers. So if you are a veteran who has served in the armed forces, you can also take advantage of this offer. 
You will need to present your military ID card or other proof proving that you have served in the armed forces. The dealership will give you a coupon which you can use to qualify for the freebies offered by them during this period.
Be a Loyal Customer
This is an easy way to get a free car wash. All you have to do is keep coming back and make sure you tell your friends and family about this great deal. This will keep you coming back, and you'll be able to receive free car washes for life!
Charity and Fundraising Organizations
In the United States, several charity and fundraising organizations offer free car washes to raise money for their cause. While many of these programs are run by local governments or other non-profit organizations, some offer free services to individual consumers with a tax ID associated with the IRS.
The charity will often list participating car washes in your area. Some even have special programs where you can donate money for the free car wash. So if you're interested in participating in this program, check with the organization about eligibility requirements and partnership.
Signing Up for a Scratch Card or Loyalty Program
Many car wash shops offer scratch cards or loyalty programs where you can participate and potentially win their free services. These might include free car washes, oil changes, and more. You'll often find these in local grocery stores, pharmacies, gas stations, and convenience stores. 
Sign up when you see them, then whenever you happen to visit one of their locations, ask if they have any scratch cards or loyalty points left over from the last time you visited. Most will be happy to give you some extra points and coupons for their services.
New Startups
Many startups offer free car washes as perks, so it's worth checking out if you're looking for something new and different. These companies are usually small and just starting, but they have a lot of potential for growth and expansion if they can keep up with demand.
Bottom Line
In short, there are quite a few ways to get a free car wash if you have a decent relationship with your auto shop. Some shops will even throw in free engine flushes and other services if you ask nicely. 
If you're not too hard to please, you might even be able to score some free car washes on an ongoing basis by becoming an "instant member" at several of these shops.