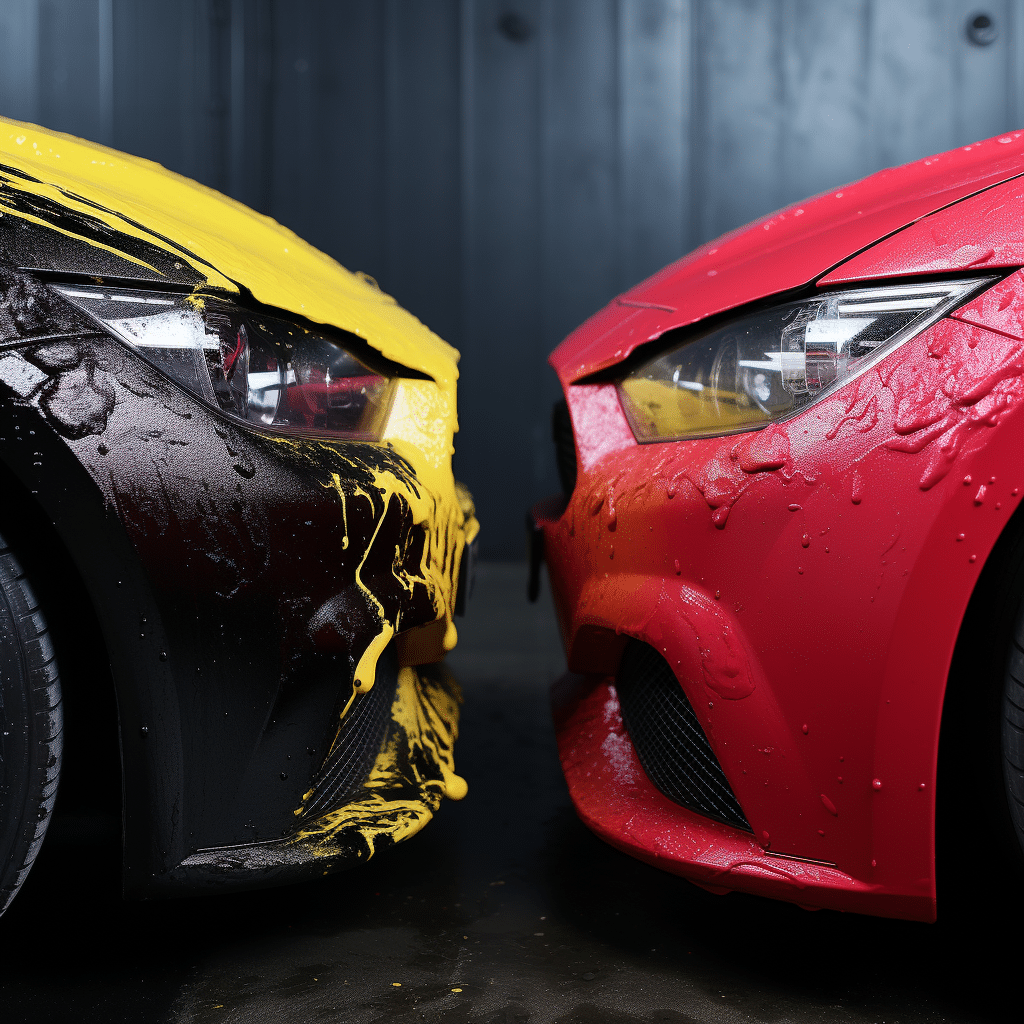 Peel Coat vs. Plasti Dip: Rubber Coating Comparison
Plasti Dip is widely known for popularizing rubber coatings in the automobile industry. However, it recently faced competition from Peel Coat paint spray developed by Rust-Oleum. Peel Coat and Plasti Dip work exactly the same.
In most stores, Peel Coat and Plasti Dip are arranged close to each other if not on the same shelves. They serve the same functions, and their costs are almost similar.
It's always hard for car owners to choose between the Peel Coat and Plasti Dip rubber coating. If you're among the group that falls in such a dilemma, please continue reading on this Peel Coat Vs. Plasti Dip in-depth comparison.
Peel Coat Vs. Plasti Dip: Differences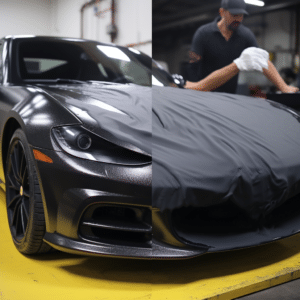 Peel Coat has More Color Options
Plasti Dip is famous, but its color varieties are fewer than those of Peel Coat. The option with a wide array of color choices gives you room to consider different types of customization. If you want to create an attractive finish using rubber coatings, you're in a better chance to attain your goals with Peel Coat.
Plasti Dip Is Thicker Than Peel Coat
When you spray Plasti Dip and Peel Coat on a surface, you will note that Plasti Dip is thicker. Thick paint has its advantages and disadvantages. On the positive side, thicker paint covers a large surface area, and you will utilize fewer layers to create a uniform surface.
Unfortunately, thicker pain is more likely to peel off. Therefore, thinner paints like Peel Coat are very difficult to peel off. Unfortunately, you will need many coatings to arrive at a uniform flow-less perk.
Peel Coat Streak More than Plasti Dip
The thinness of Peel Coat rubber coating makes it hard for it to be peeled off. However, it has a competitive advantage over Plasti Dip when it comes to streaking. Therefore, with a Peel Coat, you can easily arrive at a professional finish than in the case of Plasti Dip.
Plasti Dip has Better Nozzles
The type of nozzle on any spray determines the effectiveness of how you can release the content inside the containers.
Plastic Dip's nozzle is more practical than that of Peel Coat to guarantee you a better finish between the two coatings. Plastic Dip's nozzle ensures that pain is released evenly for the paint to be applied on the surface properly.
Peel Coat Vs. Plasti Dip: Similarities
Peel Coat and Plasti Dip are peelable. That is the most significant similarity between the two rubber coatings. Peelable coatings are beneficial since it allows you to experiment with other options when the initial one doesn't meet your preferences.
Don't Require A lot Of Preparation Work.
Unlike the vinyl wrapping, Peel Coat and Plasti Dip don't prompt you to know various preparation procedures and ingredients. All you need when applying Peel Coat and Plasti Dip is to clean the surface and ensure that they are dry.
Apart from the straightforward preparation of Peel Coat and Plasti Dip, they are also easy to apply. You only use the spray to apply the coating on a clean and dry surface.
You don't need to acquire professional skills from an institution. Hold the spray with rubber coating eight inches away from the surface and release the content directly. It will only take a few minutes to hours, and you will finish the painting work.
Widely Available
Indeed availability cannot affect your decision to choose between Peel Coat and Plasti Dip. Both are found in any place at any time. Most stores stock Peel Coat close to Plasti Dip and vice versa.
Why Choose a Peel Coat?
Peel Cat is getting famous among detailers because of the wide color varieties that allow users to try various finishes. Plasti Dip has fewer color options, and its customization is slightly restricted.
The second reason that makes Peel Coat more popular than Plasti Dip is the thinness. Thin paint doesn't streak easily. Therefore Peel Coat allows you to get a more professional finish.
Peel Coat is also 100% perfect for your surface since the thinness makes it hard for the rubber coating to peel off.
Peel Coat is typically designed for the detailer who finds fun and more empowerment by mixing different color varieties. It mainly involves the professional detailers planning to customize their projects thoroughly. Because it doesn't streak, Peel Coat ensures you get a better finish than Plasti Dip.
Why Choose Plasti Dip?
Plasti Dip is among the best rubber coating in the auto industry. It's loved because they are thick, ensuring no waste of paint by applying several coats.
Plasti Dip is also easy to peel off. Therefore, if you get bored or disinterested while using it, you can remove and try other options on the revealed surface.
The nozzle of Plasti Dip is better than that of Peel Coat. Nozzle ensures that the user enjoys applying Plasti Dip compared to the other counterparts.
Plasti Dip is suitable for the average car owner who has no idea or little knowledge when it comes to dipping. The thickness makes it easy for you to remove, and the advanced nozzle spreads the coating evenly.
The Bottom Line
What Is a Peel Coat?
Spray paint from Rust-Oleum is something that most people are used to. We always reach for this paint when we wish to halt or prevent rust on metallic surfaces. Many people have suggested this as a Plasti Dip substitute.
In any case, car owners or detailers who wish to alter the appearance of automobiles can use Rust-Oleum Peel Coat spray. You may customize your car at home using this peel coat.
The spray can store and apply the rubber coating and is exceptionally user-friendly. It's simple to apply but also easy to take off. Peel Coat is ideal if you want to experiment with different finishes on your automobile.
You can use Peel Coat rubber coating to shield your car's rims and bumper from damage and road rash and provide customization benefits.   It is strong and able to withstand both hands- and automatic-washing processes.
What Is Plasti Dip?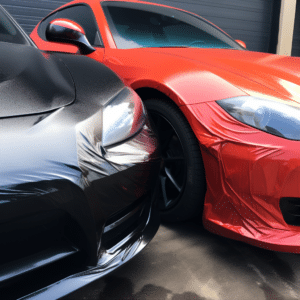 For both novice and experienced detailers, Plasti Dip requires no introduction. Today, it is the rubber covering that consumers prefer the most.
You may experiment with different colors with Plasti Dip without harming the inner material. A vinyl wrap or painting is more expensive than Plasti Dip. If you spray more extensive layers, the coating is quite resilient.
Plasti Dip may be peeled off exceptionally easily thanks to its peelable nature. This coating will shield your automobile from dents and other potential damage.
The Plasti Dip and Rust-Oleum peel coats are similar, as was already established. One of them is the fact that less preparation is needed.