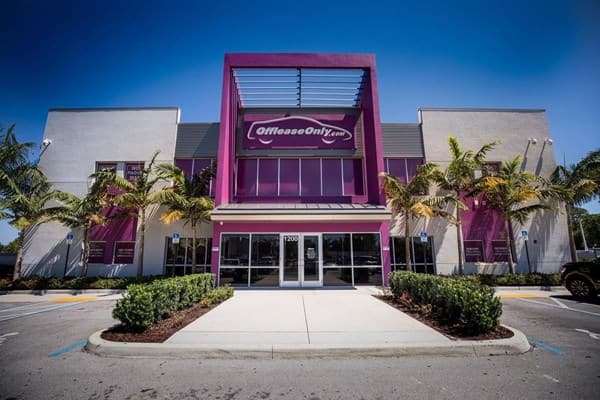 Off Lease Only – Your No-Negotiation Source for Quality Used Cars
Off Lease Only is a renowned distributor of used cars in Florida and also worldwide. The independent car dealership sells thousands of second-hand cars through their website and also their outlets in Florida. The inventory of Off Lease Only carries over 5,000 cars, with their prices ranging between $ 5,000 and $100,000.
How is your experience with Off Lease Only? Is it an excellent place to go? Do they negotiate their prices? Off Lease Only has a vast car selection, they deliver worldwide, and their prices carry no hidden charges. But, unfortunately, they don't allow negotiations; the car price under the display is what you will have to pay.
Does Off Lease Only Negotiate?
Negotiation is a plea by the shopper trying to convince the seller to offer them the item or service that fits within their budget or lifestyle. Sometimes it has its own downsides like time wastage. Therefore, Off Lease Only avoids negotiations because haggling, especially in the dealership business, consumes both parties' time and energy. Sometimes there won't be a better option than the one given.   Do you wish to feel wasted at the end of any conversation? No, you probably don't want to fall into that because negotiations are tedious; they consume energy like any other bodily exercise.
However, it's true that the buyer doesn't like that feeling of being misled. That's why the Off Lease Only as a no-haggle dealer tends to promote transparency at all costs. When you browse through their website, you will find the straightforward prices of every vehicle. In addition, Off Lease Only offers complete reports and specifications of the used cars to ensure that the prospective customers know what they're buying.
If you don't know how to negotiate for a used car, you don't need to worry because you don't have to practice with Off Lease Only. However, if you are the individual who is too much into haggling, then you need to pause that a little at Off Lease Only because you will be buying a used car at a fair price. The total cost doesn't carry a hidden fee.  Therefore, you don't have to worry; there is provision paperwork to help you know how the initial owner maintained the car. You will indeed prove that you're buying a superb automobile that is worth everything you spend from your wallet.
Notably, transparency is the number one priority at Off Lease Only. However, that doesn't mean that you should stop embarking on in-depth research before purchasing any used car. Understand the buying process of every dealership you wish to approach and make it possible for you to visit the store. Don't see the edited online pictures and feel satisfied with only that. Visit the official stores, talk with the manager and know whether they allow negotiations or not. For Off Lease Only, it's stated clearly that they don't allow negotiations. Therefore visit them when you're ready with your cash since you won't be given any serious time for bargaining.
How Off Lease Only Work
 Buying a used Vehicle is a risky endeavor. You should take proper precautions to ensure that you buy a good car that won't be a liability instead of becoming an asset. Off Lease Only is the biggest dealer of used cars in Florida. The company sells more cars than other dealers. As a result, off Lease, Only dealership is something you can rely on for quality. In addition, the history of every vehicle on display is available, and you can reach out for it online before visiting their physical stores.
Off Lease Only allows you to do a little homework to ensure that you're satisfied with your purchase. Then, you can drive your car to the mechanic, body shop, or any person you trust to help you with an in and out-car checkup before you invest.
Those are the little facts you need to know about Off Lease Only. Now, how is your experience with them? Do you know how off Lease Only works? We got your back if it's your first time at offensively.com. After picking the used car that matches your dreams, you've to read through the vehicle comments. Suppose the immediate vehicle has gone through accidents. In that case, you will come across a word like "Previous Accident." The phrase is possibly linked to a video that tells more about the accident. Click and watch the full video. The video has sound advice; try to listen carefully. It will help you in your everyday purchase of used vehicles. Then, return to the comments page and check the level of transparency instilled therein.
Off Lease Only teaches you everything about used cars. Each vehicle receives a free CARFAX report. CARFAX is linked in the "Vehicle Comments Section." Read and understand the CARFAX report of the selected vehicle. Don't hesitate to ask questions on the areas you don't understand. Once you're out of the dealer's hands, you will be out there alone. Thus, you need to know as much as possible about your vehicle even before paying.
The off Lease Only video product has emphasized its transparent business strategy. Thus, used car buyers feel safe from typical vendors who charge a lot for used automobiles with unrevealed complicated faults.
Conclusion
Off Lease Only is, over time, the best destination to buy a used car. The staff at the dealership will help you until you find the car you love. Quick purchase is guaranteed since you don't have to spend a lot of time doing negotiations. The price is also reasonable:  there are no hidden costs.  For every car you purchase, there are supportive documents for verifications. Always understand the general condition of the automobile before purchasing.
All types of customers fit Off Lease Only. You can buy your ideal car with bad credit at the same price as those with good credit. If you're visiting Off Lease Only for trade-in, then that is also acceptable. The dealership is not only about purchasing a car.  Finally, Off Lease Only is generally not like the other sellers of used cars. No hidden charges, no haggling, and there is no one out there who is ready to give you headaches after you've purchased your vehicle.