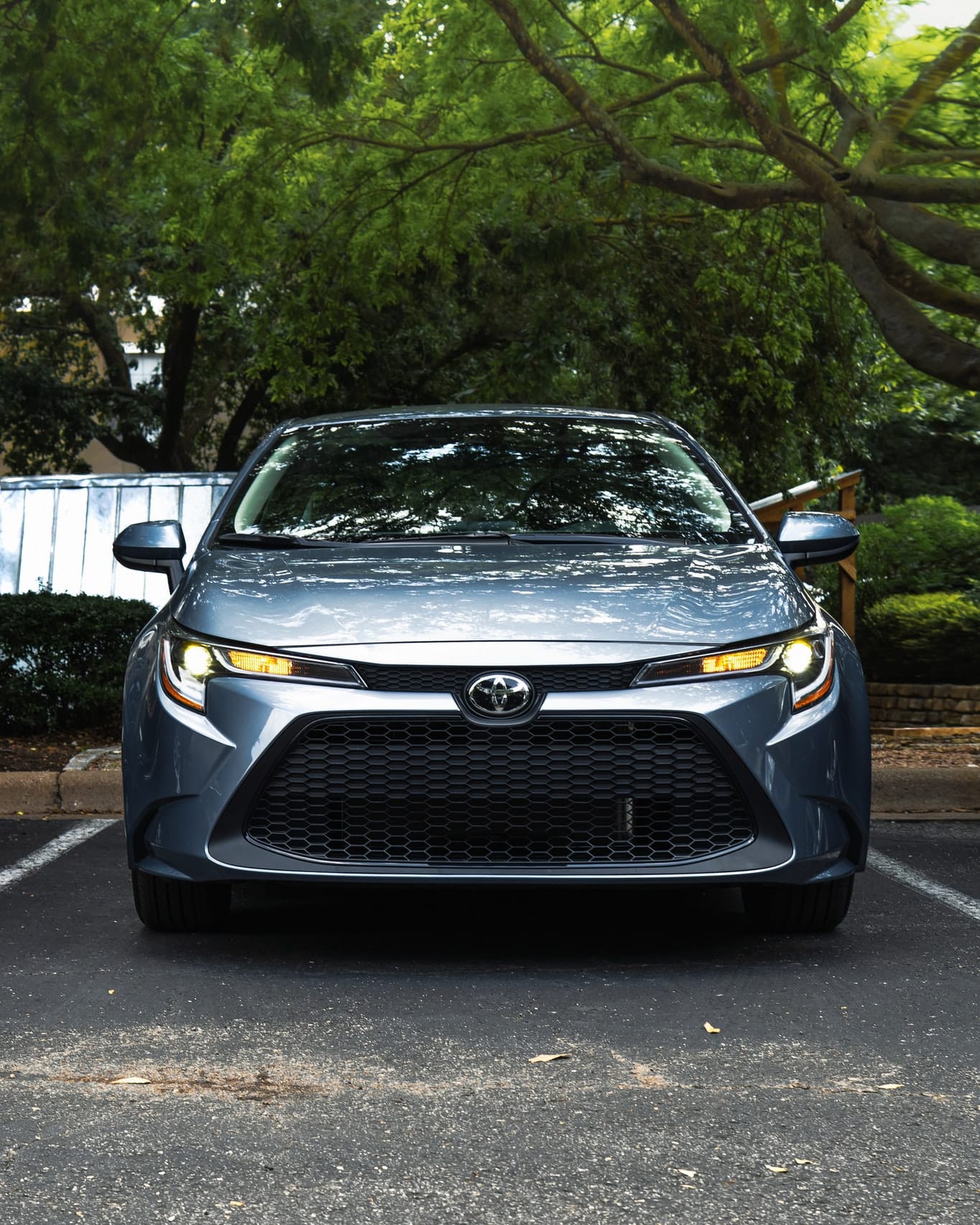 How Long Do Toyota Corollas Last?
Toyota Corolla is a reliable car with a quality rating of 4.5 out of 5.0. The compact car is available in sedan and hatchback body styles. The impressive features of Toyota corollas include the comfy front seats, excellent gas mileage, and the cushioned ride. The touch-screen infotainment system adds the angles of enjoyment you can find from its interior.
How Long Do Toyota Corollas Last?
The life expectancy of Toyota Corolla is around 10 years. However, with regular maintenance and proper care, the car can last for more than a decade. The 10-year plus durability of the Toyota Corolla makes it the highly recommended compact car that you can own even if it's already a used car.
How Reliable is a Toyota Corolla?
Traditionally, the best reason for buying a Toyota Corolla has been its reliability. The reliability of the Toyota Corolla ranks it the top of the other 36 compact cars. Its annual repair cost is approximately $362, which saves you a lot with the ownership cost. The repairs are not too severe, and the frequency is average. Complicated car issues are uncommon for the Toyota Corollas.
Apart from the excellent quality of Corollas, the customers are also impressed with its safety features. The ride, handling, and running costs have positive customer feedback, but the infotainment system score is slightly low. Toyota Corolla has both child and adult occupant safety. Pedestrian safety has a score of 86%.
The onboard safety features of Toyota Corollas include the adaptive cruise control, the rearview camera, lane trace system, automatic headlights, lane departure warning, and the driver alert system.
On top of the safety package of Toyota Corollas, you will also find a clever hybrid technology to improve fuel economy and emissions. The powertrain might be a bit low, but Corolla's chassis is the best in its class.
The longevity of the Toyota Corolla is influenced by the owner's driving habit and the maintenance routine. Aggressive driving strains the car's components and reduces its service life—irregular servicing causes infrequent breakdowns.  Well, if you choose to have gentler riding and proper maintenance, the wear and tear of your car are limited, and that ensures that Toyota Corolla works for a longer time.
Why Proper Care and Routine Maintenance Is Essential For Toyota Corolla
There is a maintenance schedule recommended for the Toyota corolla owners. Be sure that the car will operate optimally to serve for around 20 years when you follow it. Before we drill into the maintenance of Toyota Corollas, proper care of your car is all about having a smooth drive and avoiding costly negligence that can negatively affect your vehicle. For example, over speeding, ignoring the recommended speed limits, tire conditions, and oil change schedule when it's already time.
Regular maintenance of Toyota Corolla involves oil change, belt checks, tire rotation, and engine inspection, among others. Some maintenance services may seem small, but they are crucial to determining how long your car can last. Therefore, don't ignore any feature of your car, however small. When it's time to take a Toyota Corolla for services, please do it without fail. There is a lot that the scheduled maintenance is targeted to address at every mileage.
There is no way you can get most of your Corolla, especially durability, without adhering to routine maintenance practices. Of course, skipping even one service can lead to many costly problems to derail you down the road. Servicing Toyota Corolla is not a one-time event. You only have to pick a reputable service center and plan regular visits.
The Basic Maintenance Schedule for Toyota Corolla
Driving style and the condition of the roads you're driving on impact how often Toyota Corolla need servicing. Whichever the case, here is the recommended service interval for the Toyota Corollas. Follow it at every mileage to prolong the durability of your car:
5,000 miles

: Do oil change and tire rotation

15,000 miles

: Check the brakes, inspect and fill the cooling system, inspect the exhaust, steering, and more.

30,000 miles

: Change the cabin and engine air filter, inspect the fuel system.

60,000 miles

: check and change the transmission fluid and inspect the drive belts.

100,000 miles

: Replace coolant and spark plugs.
Longevity of Toyota Corolla Compared to Similar Car Models
Toyota Corolla vs. Honda Civics
Toyota Corolla and Honda Civic are popular compact cars both redefined with reliability. The two models last for the same time. Honda Civics can go for up to 300,000 miles like the Toyota Corolla. However, the annual repair cost of the Honda Civics is slightly higher at $368 than the $362 for Toyota Corolla.
Toyota Corolla vs. Ford Focus
Toyota Corolla lasts longer than the Ford Focus that can cover up to 250,000 mileage only. According to RepairPal data, Toyota Corolla is also more reliable than the Ford Focus, with a reliability rating of 4.0 out of 5.0. You need approximately $569 annually to maintain Ford Focus.
Toyota Corolla vs Hyundai Elantra
Hyundai Elantra is reliable, but its lifespan doesn't match that of the Toyota Corolla. Hyundai Elantra goes for 50,000 miles less than 300,000 miles of Toyota Corolla. In addition, it also has a high maintenance cost of $452 per year.
How to Prolong Life of Your Toyota Corolla
Toyota Corolla has evolved into different generations since its establishment in 1966. Its production is ever running fast, helping the car be ranked as the best-selling compact car globally. The success of the Toyota Corolla is because of the great testimonials citing the car is very reliable. It can last for up to 10 years and even more while serving to the best of its ability.
With proper care and maintenance, Toyota Corolla stays in its excellent condition for up to 300,000 miles. According to the Federal Highway Administration, Americans drive an average of 13,500 miles each year. That means that you can drive a Toyota Corolla for a period not less than a whopping 21 years following the same statistics.
Finally, if you want to prolong the life of your Corolla, adhere to the maintenance schedule, avoid buying inferior-quality components, hire only the trained technician for repairs and always drive your car in a smooth, relaxed manner.