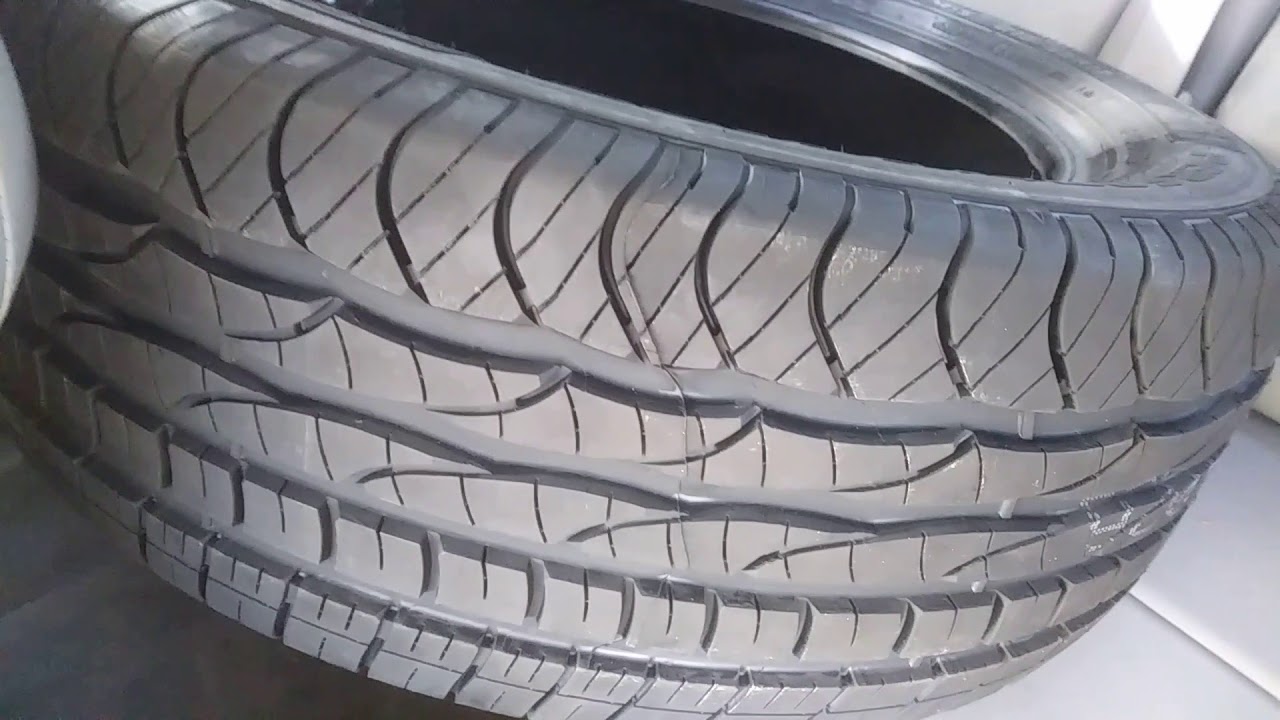 Decoding Douglas Tires: Affordable Quality, Walmart Collaboration
There's no doubt that tires are some of the most important vehicle features considering that they are the only contact with the ground. When it comes to affordable and high-quality tires, most people's choices usually come down to one brand name: Douglas Tires- one that offers various quality products alongside budget pricing.
Along these lines, we'll be giving a detailed rundown on the Douglass Tires, who makes them and cover up the story behind the brand's mysterious collaboration with Walmart. Plus, a few historical clues.
Douglas Tires: Who Makes Them?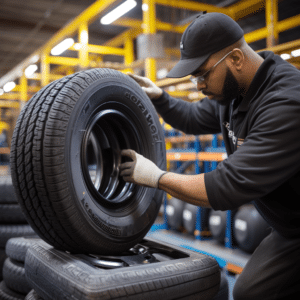 The story behind the making of the Douglas Tires brand is somewhat complicated but we're going to give a precise answer to that.
Majorly, Douglas is the subsidiary of Goodyear Tire Company. Back in 1935, Goodyear Tires acquired the Kelly Springfield tire company. Since then, Kelly tires make tires under the Douglas brand.
In 1992, the acquisition of Kelly's somewhat contributed to its collaboration with Walmart, giving rise to the US Federal Registration of the Douglas Tires we know today. In other words, Douglas became a brand exclusively sold by Walmart.
So Douglas Tires are manufactured by Goodyear Tire and Rubber Company and sold exclusively distributed by Walmart.
Douglas Mysterious Collaboration
Have you ever wondered why it's hard to get Douglas Tires elsewhere but Walmart? Clearly, this shopping Titan and the stated global rubber manufacturing company, Goodyear, have decided to keep their corporate collaborative relationship a conspiracy. Nonetheless, Douglas Tires seems to be Goodyear's Line of low-budget tires.
As such, some people think that these are just the cheap version of the Goodyear Tires. However, that's not really true as Douglas has made a name for itself over the past 25 years since it first hit the market. Besides, whether it's offering premium tires or standard tires, we can't overlook the fact that Douglas's greatest takeaway in the retail sector is the brand mix- where most of its proceeds originate at the expense of Goodyear (which is the parent company).
The brand may still be tracks behind in comparison to Goodyear Company, but Walmart has always been exceptional in developing brand loyalty. Walmart, in particular, collaborates with well-known companies including Goodyear Tires, which is probably why it's still enduring to this day.
Are Douglas Tires Worth The Risk?
Perhaps this is the most common question that pops in our minds whenever we're considering investing money in any product. And speaking of Douglas Tire's we're prepared to give you that clarification.
First up, there's no such advanced technology or trendsetting that can guarantee endless tire service. All tires will need a replacement at some point. A factor such as the type of vehicle, roads, weather conditions, and overall driving aggressiveness also dictates the tire's lifespan.
Douglas, in particular, seems to have met most customers' needs by offering advanced technology tires alongside reasonable pricing. So if you're looking for a reliable budget-friendly option, Douglas could be your perfect option.
These tires come with a 45k-Mile treadwear warranty and a speed rating of H for performance tires and H for Douglas All-season tires. Douglas All-season tires are generally quite probably due to their smart tread designing.
Types of Douglas Tires Available
Now that you've got a brief overview of Douglas tires and its rich background, you might be interested in knowing about the various types of tires this brand offers. So how about we dive into details.
Douglas All-Season Tires
As you've probably figured out, Douglas all-season tires are meant for vehicles mostly on roads as daily transport. These tires come with circumferential grooves that give pretty traction on wet and slick surfaces, ensuring little-to-no hydroplaning.
Therefore, if you're looking for tires that you can use on regular or family vehicles, without having to worry about weather conditions, you might be impressed by these tremendous all-season tires.
Douglas Performance Tires
If you own a sports vehicle, then you'll be wise to consider Douglas's performance tires. Of course, they're slightly expensive, but based on reviews, these tires are worth every extra penny spent. They're designed with better handling response, traction, yet they don't fall short on mobility. You'll also like the circumferential grooves and asymmetrical tread design for excellent traction.
Why You Might Want To Choose Douglas Tires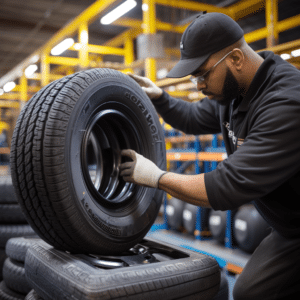 First, Douglas tires are available at Walmart stores everywhere. You can shop online at the Walmart store and we think that this level of convenience is a bonus considering that there are roughly 4,000 Walmart Supercenters and discount stores nationwide. You can confidently assume that Douglas Tires are easily accessible.
Good Warranty
While warranty dictates quality, Douglas tires aren't only affordable because they're designed with a 45k-mile treadwear limited warranty. However, there's a catch to this. The tires will have to be mounted at Walmart stores for you to file a warranty claim.
That means if you bought Douglas tires and had them mounted elsewhere, you might have issues obtaining a warranty claim. We came across such complaints so you might want to talk to your local Walmart Supercenter to get complete details about the warranty.
Budget-Friendly Price
Coming down to price, Douglas Tires are some of the most affordable options in the market today. Nonetheless, they're priced similarly to other comparable brands such as Ironman Tires and Laufenn Tires.
Conclusion
The writing is on the board and we've reached the conclusion. If you're looking for budget-friendly tires, something that will serve smoothly during regular driving, then you should consider Douglas Tires. This article is meant to clear out who manufactures Douglas Tires- though as always, we have included other info that we found relevant.