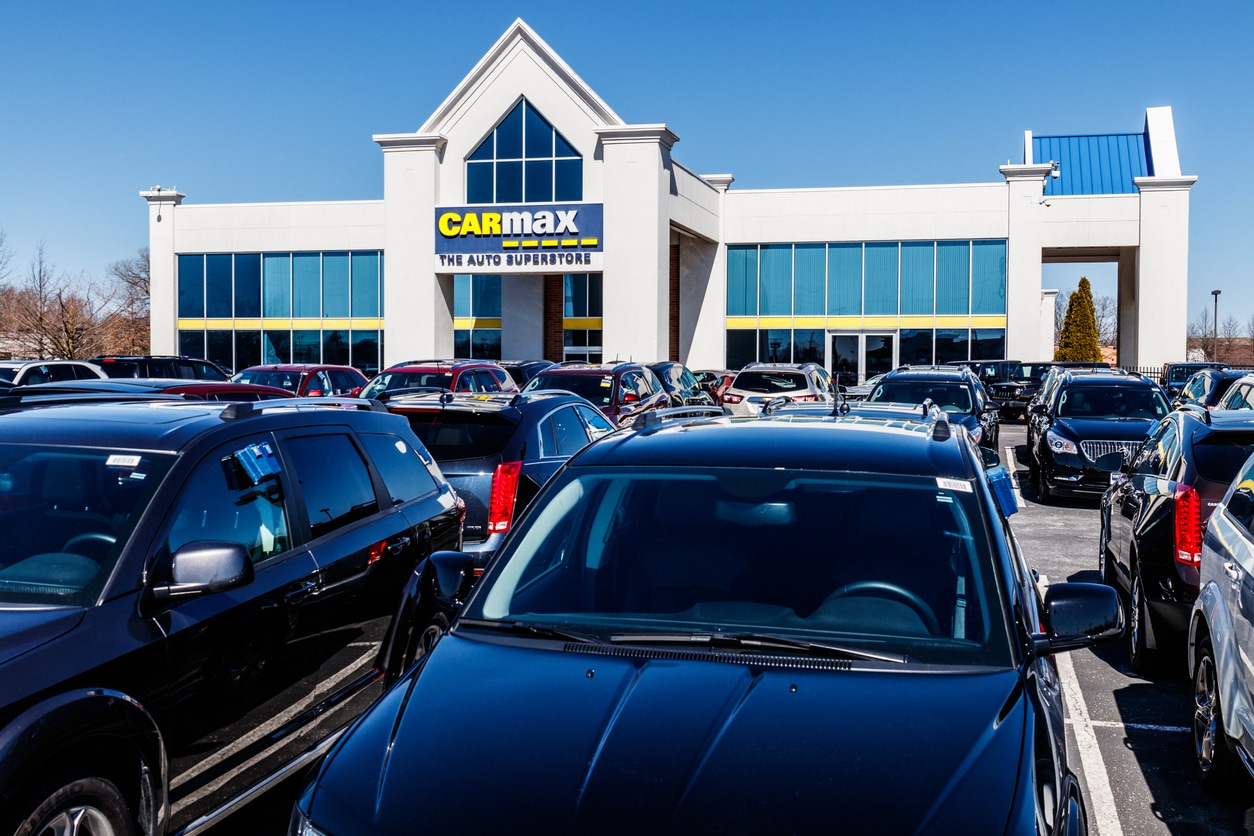 Comparing CarMax and DriveTime: Simplifying Used Car Buying

CarMax and DriveTime are renowned online platforms that promote the straightforward buying and selling of used cars. The whole process is stress-free.  Both companies have policies, and their deals are completed either online or at a physical outlet.  However, which is better than the other? What are the differences between the two? Do they have any similarities?
In this comprehensive article, we will compare CarMax and DriveTime. At the end of it, you will have to know about their differences and similarities. It would help if you had this masterpiece to ensure that you make the right choice when buying or selling a used car online.
CarMax vs DriveTime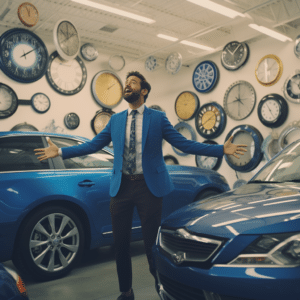 About CarMax
CarMax is the largest super-retailer for used cars in The United States. Its headquarters is located in Richmond, Virginia; Richard Sharp founded it in September 1993.  William Nash is the chief executive officer of CarMax and has been in office since 1st September 2016.
CarMax runs two business segments, and both are custom-tailored to ensure that automotive enthusiasts get quality cars at an affordable price. The sellers have a broader market with customers coming from different parts of the world. CarMax buys and auctions used cars. The company doesn't allow bargaining powers. What you typically see stuck at the window is what you should pay without haggling. 
How CarMax Work
The operation procedures of CarMax are pretty straightforward. The no-haggle policy prevents complications in the dealership; People shouldn't spend uncountable hours dickering. The good thing about CarMax Inc. is that they offer financial support. Yes, you have a humble chance to choose the type of automotive financing that you need.  You can discuss with the sales representative, and within a short time, you will arrive at a common conclusion without any problems. CarMax has a warranty to cover the critical systems and other parts in and outside the vehicle. Unfortunately, its periodicity tends to vary from one state to another.
There are over 200 physical CarMax outlets in the US. However, most of the buying and selling deals happen through the CarMax online platform. The CarMax used vehicles inventory has over 50,000 cars. That means that you've various options to consider during the actual purchase. As a result, there is a high chance that you will find the best used car that goes beyond your expectations. 
The CarMax Company is always concerned about client's satisfaction. Therefore, they tend to offer them a grace period of one-week car testing and ensure that the given specification works correctly. Then, if there is an issue, you can return the car by following the laid down procedures until you get a full refund or even pick a different vehicle.
For the seller, CarMax only buys your car if it meets the specifications of the company.  You can visit their offices for instant inspection. Compensation is given when your vehicle meets the requirements. Alternatively, if you have an eligible vehicle, you can get ready for an offer online. If you sell your vehicle to CarMax, you've no obligation to buy another car from them in return.
About DriveTime
The company, which was renamed DriveTime in 2002, is one of the most prominent privately-owned finance and used car selling companies in the United States. Its headquarters is based in Tempe, Arizona.
Like the CarMax Company, DriveTime supports vending machines to help buyers pick up newly purchased vehicles; they also provide in-house financing.  When a used car is purchased online, they deliver it directly to the buyer's door. The trade-in program of DriveTime is quite convenient. The money from trade-in is pocketed, or you forward it to purchase another car.

How DriveTime Work
The company promises well-maintained used cars at lower prices. It has both the traditional dealership effects and also operates online. Thus, to buy or sell a used car, you can use a smartphone device or a computer. However, haggling is not permitted. 
After purchasing a used vehicle that meets your preference, DriveTime's team will deliver it directly to your doorstep. You are also allowed to have a pick-up station. You can choose any of DriveTime's vendors that are distributed in different parts of the country.
Don't worry about the test drive. You have a maximum of five days to study and know everything about the new car. Then, if you're not satisfied, you can return it without questions. Before selling the preowned vehicles, the inspection center of DriveTime does the necessary repairs then sends them to the dealerships.
 CarMax vs DriveTime: Similarities
CarMax and DriveTime have remarkably similar buying and selling processes. Since its establishment in 2002, DriveTime has disrupted the entire industry of used cars. Luckily, CarMax has gained significant insights to compete favorably with DriveTime and other companies operating within the same field.
The sites of both companies use parameters such as price, mileage, car features, body type, year, color, transmission, and cylinders to help the users narrow down to the proper choices. Additionally, in most cases, they deliver the selected vehicle to your home. However, an extra fee is charged depending on the delivery distance.
CarMax and DriveTime also have resourceful websites. They offer the information and details to guide you in understanding whether the vehicle you're selling is fit for resale.
 CarMax vs DriveTime: Differences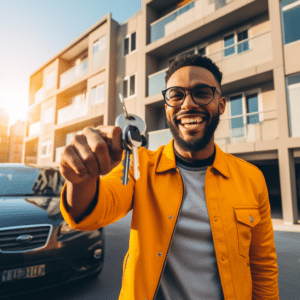 The significant difference between the two used car dealers is distributing their physical slots in The United States. CarMax has more outlets compared to DriveTime. Therefore, clients can visit the local inventory and do the first-time test drive in person.
Drive time is both a car-buying platform and a company that offers loans for auto-purchase. Before buying any car, they will check your credit score if it meets the requirements needed for approvals. That is not always the case with CarMax. DriveTime will help you create a credit history if you don't have one.
CarMax
Pros
User-friendly shopping interface

No-haggle create a zero pressure environment

Have an extensive collection of used cars

Offer a 7-day return policy and in-house financing.
Cons
Extra fee for the vehicles delivered to your location

You have to visit their store to sell

Prices are potentially higher

They can offer less to sellers
DriveTime
Pros
The shopping interface is easier to use

A wide array of vehicles to choose from

Financing options are personalized

99.9% possibility of auto financing approval

Have a 5-days return policy
Cons
Their prices can be slightly high compared to what private sales offer.

High interests in loans

Payment terms are not clear