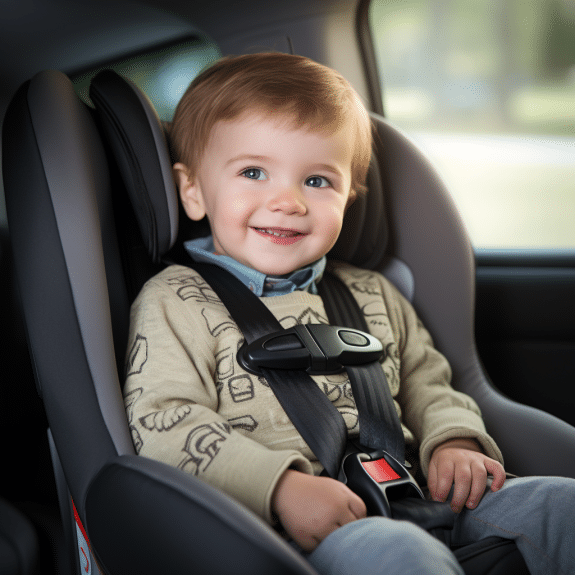 Choosing Safe and Comfortable Car Seats for Children

Choosing the right Car Seats for Children is essential. With many options, it can be hard to make the best choice. This article will help you with the process and offer key insights.
Safety and comfort when travelling is vital. Step one is to think of your child's age, weight, and height. Different stages require different types of seats. E.g. rear-facing for infants, forward-facing for toddlers, and booster for older kids.
Comfort is important. Check for padding and adjustable features. Also, easy installation and proper harness adjustment mechanisms.
Emily's story shows the difference a suitable car seat can make. She was driving her two-year-old daughter Emma to daycare. They had a crash. Thanks to the robust design and safety features, Emma was unharmed. This shows the importance of investing in a high-quality car seat.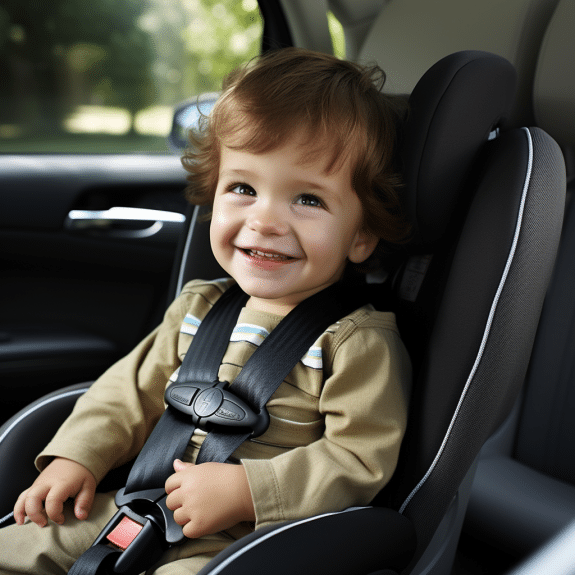 Importance of choosing the right car seat for your child
Choosing the right car seat for your little one is vital. It keeps them safe and sound while riding in the car, minimizing the risk of harm or death in an accident. Here are four reasons why it's important to get the perfect car seat:
Protection: The right car seat offers optimum defense for your child's fragile body, cushioning them from potential impacts during crashes.
Comfort: An ideal car seat ensures your child's ease throughout the journey, stopping any unease or unhappiness that might distract you while driving.
Proper positioning: The perfect car seat guarantees correct positioning, anchoring your child's head, neck, and spine to avoid any strain or injury in case of sudden movements.
Legal compliance: Picking an age-appropriate and properly installed car seat allows you to obey the legal requirements set by traffic authorities guaranteeing both your child's safety and adhering to pertinent laws.
To make sure you make an informed choice when selecting a car seat for your child:
Look at height and weight guidelines given by manufacturers to decide the most suitable kind of car seat based on your child's physical attributes.
Research different brands and models to find one that meets safety standards and has positive reviews from other parents.
Go for a rear-facing model for infants and toddlers as it offers better support and protection for their delicate necks and spines.
Note expiration dates of car seats as they can deteriorate over time – guaranteeing a safe ride necessitates regular replacements when needed.
Remember, it is essential to understand all details concerning your chosen model's installation process, instead of depending on assumptions or past experiences. Examining and adjusting the harnesses regularly will guarantee that your child remains secure during each trip. You can further improve safe travel by avoiding bulky clothing which can affect harness fit. Always read the manufacturer's manual for precise instructions and guidelines to maximize safety precautions.
Pro tip: Register your freshly purchased car seat with the manufacturer to get notifications about any recalls or updates, making sure your child's continued safety.
Age and weight considerations
Professionals take age and weight into account when selecting car seats for kids. The following table provides a breakdown of the appropriate car seat based on these factors:
| Age Range | Weight Range | Recommended Car Seat |
| --- | --- | --- |
| Newborn-2 | 5-22 pounds | Rear-facing infant seat |
| 1-4 years | 20-40 pounds | Forward-facing toddler seat |
| 4-8 years | 40-80 pounds | Booster seat with high back |
| 8+ years | Over 80 pounds | Seat belt, booster as needed |
It's important to note that the above table is just a guide. Parents should also factor in height and developmental milestones when deciding which car seat is suitable.

To guarantee safety, take the following steps:
Properly mount and secure the car seat according to the manufacturer's instructions. This reduces the risk of harm during accidents.
Check for recalls or safety updates related to your specific car seat model. Manufacturers may issue these to fix potential defects or enhance safety.
Keep your kid rear-facing for as long as within the car seat's weight and height limits. This protects their head, neck, and spine in case of an impact.
Get a car seat with a five-point harness system to firmly restrain your child in the seat, restraining them during sudden stops or crashes.
By taking age, weight, and other factors into account while applying these tips, parents can make an informed choice when selecting a suitable car seat to make sure their kid is safe on the road.
Types of car seats
When picking a car seat, think about these things:
Look for latch systems or clear directions for easy setup.
Think about the car seat's size and weight if you regularly switch it between vehicles.
Check for safety certifications such as the JPMA (Juvenile Products Manufacturers Association) seal or federal standards.
These are the 5 types to pick from:
Infant car seats: Suitable for newborns and infants up to 2 years old, they face the back of the vehicle and provide good head and neck support.
Convertible car seats: Can be used in rear-facing and forward-facing positions, for babies up to toddlers.
Booster seats: For older kids who have outgrown their convertible seats. These boost them to the right height for the seatbelt.
Combination car seats: These are a mix of forward-facing harness and booster seat, ideal for toddlers to school-age kids.
All-in-one car seats: Change from rear-facing to forward-facing to booster seat, for infants, toddlers, and older children.
For safety when using these car seats:
Follow the manufacturer's instructions for proper installation.
Adjust the straps snugly on your child, with no slack.
Check regularly for any wear or damage.
Choosing the right car seat is very important for travel safety. Take into account your child's age, weight, and height and always opt for quality and safety standards.
Safety features to look for
Safety is the top priority when looking for the right car seat for your child. Here are some key features to look for:
Five-point harness: Straps over the shoulders, hips and between the legs – to keep your child secure.
Side-impact protection: Added cushioning and support in case of a side-collision.
Energy-absorbing foam: Absorbs impact during an accident, reducing force on your child.
Adjustable headrest: To suit your child's growth stages properly.
Easy installation system: Like LATCH or ISOFIX, which ensures secure installation in your vehicle.
Think about breathable fabric too! This allows air circulation, keeping your child comfortable on long trips.
In conclusion, safety comes first when selecting a car seat. Research and invest in one that meets all safety regulations – it's worth it for your child's well-being!
Installation and fitting guidelines
Installing and properly fitting a car seat is crucial for your child's protection. Follow these 4 steps:
Read the Manual: Read the car seat manual from the manufacturer carefully. It contains important instructions related to your seat model.
Pick the Right Spot: Select a backseat position in your car that gives easy access to the seat belt or LATCH system. Make sure there are no obstructions or airbags that could be unsafe.
Secure the Seat: Put the car seat in the chosen spot then route the seat belt or LATCH belt according to the manual's instructions. Make sure it is tightly secured with no slack.
Check for Stability: Shake the installed car seat from side to side and front to back. It should not move more than one inch in any direction. If it does, readjust and tighten it.
Remember to recline rear- and forward-facing seats at the right angles for comfort and protection. Look up your manual for the specifics.
One parent shared their experience installing a car seat correctly. After a minor accident, their child was unharmed even though the vehicle had minimal damage.
Take the extra time to install and fit your child's car seat correctly. It can make a real difference in keeping them safe while on the road.
Additional considerations
When selecting a car seat for your child, there are other factors to think about. Let's dive deeper into these considerations!
– Weight and height limits: Ensure the seat fits your child's age and size.
– Can it be installed with both LATCH system and seat belt? Check if that's an option.
– Ease-of-use features: Look for adjustable harnesses and easy-to-use buckles.
– It must meet or exceed safety standards set by organizations like NHTSA.
– Side-impact protection: Consider car seats with that extra layer of protection.
– Comfort and support: Check for cushioning, head support, and adjustable recline.
– Cleaning and maintenance: Is the cover removable and machine washable?
– Don't forget to consider any medical conditions or physical disabilities your child may have. A certified Child Passenger Safety Technician can help.
– Pro Tip: Before buying, look for recalls or safety concerns associated with the model. This safeguards your child's safety.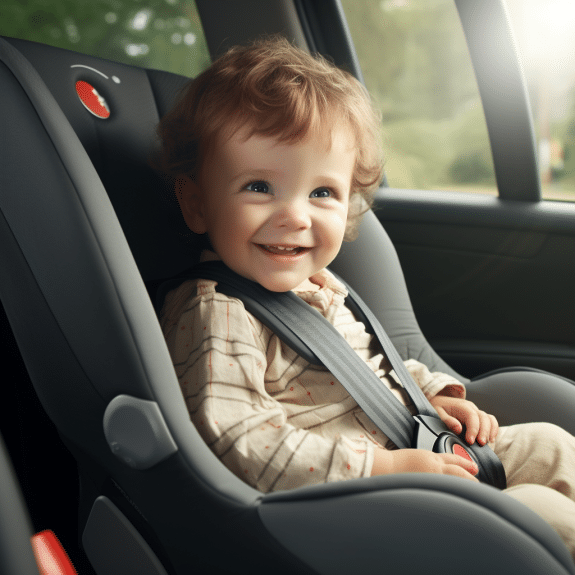 Conclusion
When it comes to car seats, safety and comfort come first. Think about your kid's age and weight, plus the type of vehicle. Check safety ratings and certifications, too. Install the car seat correctly – follow the manufacturer's instructions and make sure it's fastened. Inspect for wear or damage often, and replace if needed. Keep in mind that kids grow quickly, so check height and weight limits regularly. Investing in a high-quality car seat is important for your child's safety. For expert help, consult a Certified Child Passenger Safety Technician.
Frequently Asked Questions
FAQ 1: What factors should I consider when choosing a car seat for my child?
When choosing a car seat for your child, you should consider their age, weight, height, and developmental needs. It's important to select a seat that is appropriate for your child's size and age.
FAQ 2: What are the different types of car seats available?
There are three main types of car seats: infant car seats, convertible car seats, and booster seats. Infant car seats are designed for newborns, while convertible car seats can be used for both infants and toddlers. Booster seats are suitable for older children who have outgrown their convertible seats.
FAQ 3: How do I know if a car seat is safe?
When choosing a car seat, make sure it meets the appropriate safety standards and regulations. Look for seats that have been tested for crash performance and have a high safety rating. Additionally, always follow the manufacturer's instructions for proper installation and use.
FAQ 4: Should I buy a new or used car seat?
It is generally recommended to buy a new car seat, as you can be sure of its history and ensure it hasn't been involved in any accidents. If you choose to buy a used car seat, make sure it is not expired, damaged, or missing any parts. Additionally, avoid purchasing a used seat from unknown sources or online marketplaces.
FAQ 5: How long should my child use a car seat?
Your child should continue using a car seat until they meet the height and weight requirements specified by the car seat manufacturer. It is important to transition your child to the next type of seat when they outgrow their current one to ensure their safety.
FAQ 6: How do I install a car seat correctly?
Proper installation is vital to ensure your child's safety. Read the car seat's instruction manual carefully and follow the step-by-step installation guide. If needed, seek help from a certified child passenger safety technician to ensure the seat is installed correctly.