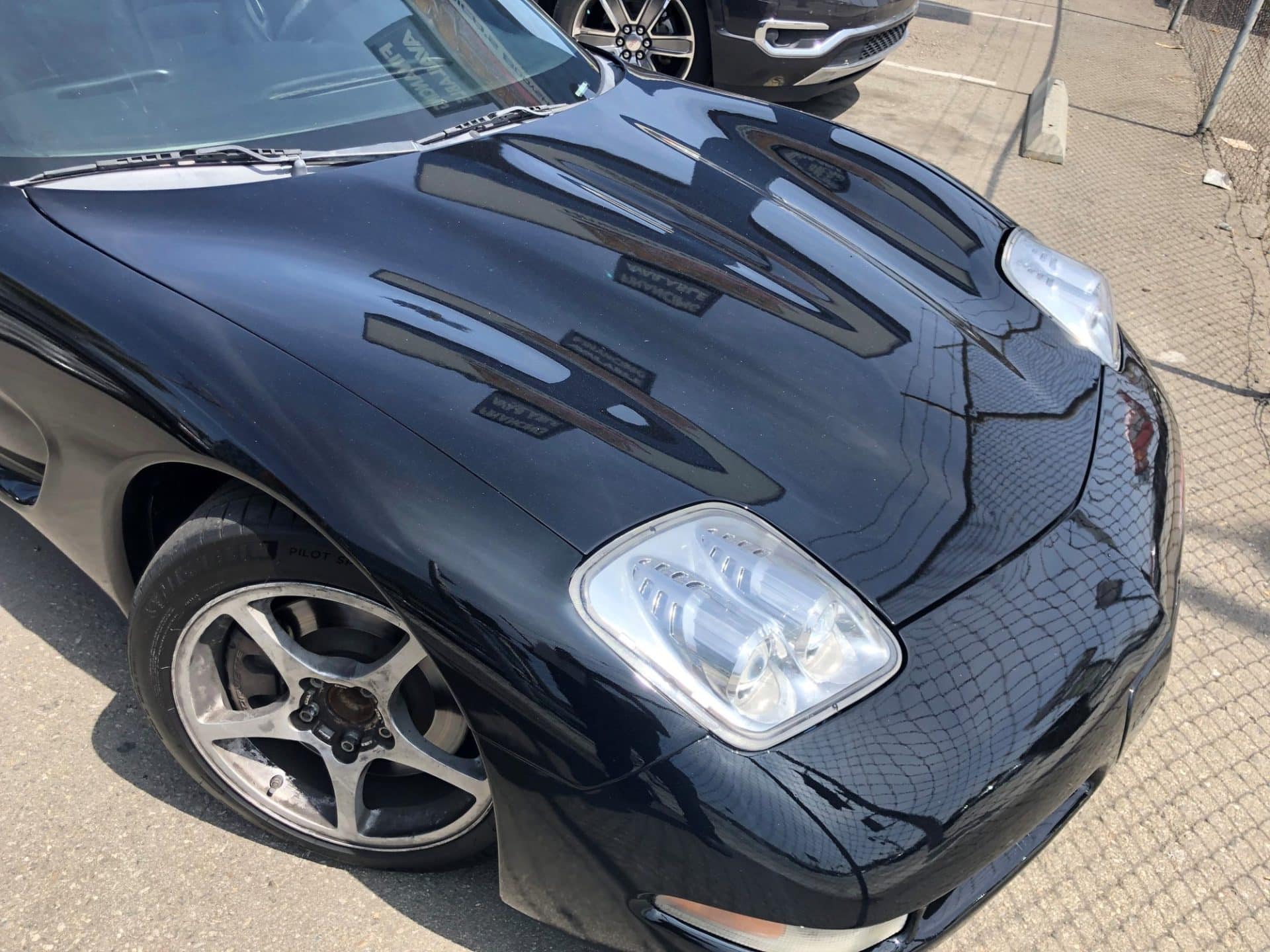 Are Maaco Paint Jobs Good?
If your car has flaws or dull paint, it's worth considering getting a new paint job. A paint job will enhance the ride's aesthetics and prolong its exterior's functional life. The benefits are not a guarantee of any paint job but a high-quality one. And with many paint job firms available, it's worth considering Maaco.
Thanks to its affordability, Maaco is a very popular car paint service company. The quick turnaround and high volume in Maaco mean they paint many cars simultaneously, making them affordable. Their basic package can cost as low as $300. That's so because they don't disassemble and paint car parts individually and use one layer of paint. Besides, they do a good job equal to the money you're paying. However, they also have drawbacks, like any other thing. Here's the good and the bad about Maaco paint jobs.
Maaco Paint Jobs: Pros
Offer Free Estimate Of The Paint Job
You don't have to keep guessing how much your paint job will cost if you consider one. You can take your car to Maaco stores, which will give you a free estimate.
Giving a free estimate doesn't mean you have to seek their services. If for any reason, you prefer getting your car's paint job somewhere else, you're free to do so.
Extensive Experience
Maaco has been in the industry for over 50 years. So, it has an extensive experience in paint job services – this is one reason many people trust the company.
Being in an industry for over five decades is proof enough that its clients trust it. Otherwise, it would have collapsed and died a long time ago. Maaco also employs knowledgeable people, giving you the confidence that they deliver the best paint job.
Available In Many Locations
Maaco is available in many locations across the US and Canada. There are over 400 independent Maaco franchises in Canada and United States. So, if you live in a big city, you should not have problems locating their stores. The company also seems to be doing well. So, if they don't have a store in your area, they'll probably have one soon.
You Can Get An Estimate Online
Besides getting a quote for free, you can obtain it from the comfort of your home. This can save you the hassle of manually going to their stores.
To get an online estimate, visit Maaco's official website, answer a few questions, and you'll receive a preliminary estimate. Note that the estimate may sometimes be different from actual or physical assessment by their staff.
Affordability
Affordability is one of the main reasons for Maaco's popularity. The average basic paint job ranges between $300 and $500, depending on your location and the paint area.
Besides affordability, Maaco offers the best price guarantee. Maaco boasts of its lower price and always provides a better deal than its competitors. So, if you come across another paint job service company with lower rates than Maaco, and the said franchise is within 50 miles of any Maaco center, Maaco can offer you a better deal. However, you'll be required to produce a written form of the competitor's estimate.
Warranty Coverage
Warranty coverage can give you peace of mind, knowing you're covered for a certain time. Maaco offers exceptional paint job warranty coverage, depending on various factors. So, reading and understanding their terms and conditions is crucial. For instance, they provide a specific period warranty that their paint services will be free from cracks and peels.
Quick And Wide Variety Of Services
Maaco franchises offer a wide variety of services. They can offer fleet services for several industries like airlines and hotels. They also provide affordable collision repair and process insurance claims, making their services convenient.
Maaco is also pretty fast than its competitors. Their paint job usually takes two to three days before completion. Many people find this pace pretty fast. Sometimes the paint job can take up to five days. More so if your car's big and needs more attention.
Various Packages
The basic Maaco package is the cheapest, retailing at $300 to $500. But there are other more expensive packages, promising better results and high quality, like the preferred and premium packages.
Maaco Paint Jobs: Cons
Like anything, Maaco has its shortcomings, too, that you need to know before making any decision. They include:
Their Paint May Not Match Original Car Paint
Since Maaco uses its paint brand, it's great for repainting an entire car and not specific areas. Painting the whole car results in a uniform look.
But, if you want to paint certain areas of your car, this may not work for you. Doing so may cause a mismatch between the original car paint and the Maaco paint, leading to inconsistencies in the result. So, take note of that.
Not Durable
Maaco's low prices should tell you that its paint doesn't last long. While some paints can last up to ten years, Maaco paints won't. This paint may crack or peel a few years from repainted, especially if you regularly expose your vehicle to damaging external components. But the good thing is that it's affordable. So, you can repaint it without digging deep into your pockets.
Single Stage Painting
Unlike other more expensive paint jobs, which disassemble parts and paint individually, Maaco doesn't. Painting car parts individually ensure better attention to detail, resulting in the best outcomes. As for Maaco, they only tape off the rims and paint the vehicle as a single piece.
Improperly Done sanding
Maaco paint jobs come with sanding. But, according to customers' reviews, cheaper packages result in improperly done sanding. Opting for premium or platinum packages assures you of the best sanding. However, that comes at an extra cost.
Quality May Vary Across Locations
Many people suggest that Maaco provides inconsistent results depending on the shop location. Some stores offer the best results, while others don't.
Conclusion
Maaco has been in the industry for almost five decades and has gained extensive experience. They, therefore, offer fantastic car paint jobs. However, the paint jobs come in different packages starting from the basic and cheapest to platinum which is the most expensive. Choosing cheaper packages gives you cheaper results and vice versa, so it's all a matter of getting what you're paying for.