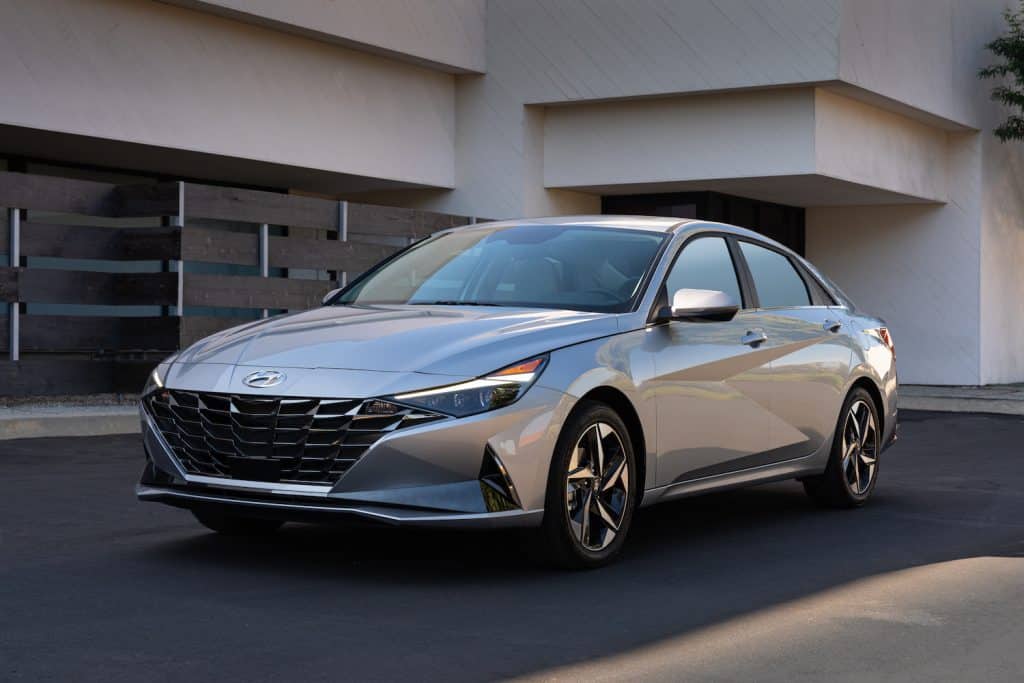 Unveiling TrueCar: Pros, Cons, and Alternative Car Buying Options
TrueCar is an automobile technology platform that links car buyers to car dealers. In addition to their website, they also collaborate with brands such as Sam's Club, USAA, and Consumer Reports Showing that TrueCar sponsors on their partner website. The company also collects and compiles car buying statistics and reports the market car price trends to car dealers and buyers.
To put it in simpler terms, TrueCar is one of the leading brokers for car dealers. However, you might be wondering, how accurate is TrueCar? According to the New York Times, TrueCar guaranteed prices were on average $1,550 more than what customers paid when dealers competed for their business independently.
As a result, the answer is that TrueCar prices are not accurate. Its website merely scratches the surface of the best car deals available in the market. If you are looking for the most fantastic deal, it is advisable to contact more than three different dealers. You can utilize alternative services to contact more dealers and then haggle to get rates lower than TrueCar's.
Tips on How to Beat TrueCar Prices
TrueCar can only link you with only three local car dealers. However, it is recommendable that you contact close to eight dealers to get more competitive prices.

Do not be misled into paying a higher price if the dealership does not have the precise configuration you were given. Ensure the dealer gives you a particular VIN, price, and list of available options before you visit the showroom. Consider checking with other dealers for what you want if they try to add options and raise the price.
Remember that getting a decent deal on a car is only half the battle. When you arrive at the dealership, be prepared to haggle over auto finance and your trade-in value.
Do Dealers Have To Honor TrueCar Price?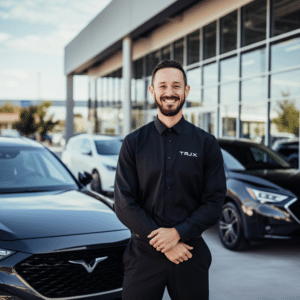 No, dealers are not required by law to honor TrueCar prices. Some sellers are trustworthy, but others may not be.
Many dealers may offer a car deal to entice you to visit even when they do not have that model in their stock. Another usual scenario is to quote a price that excludes some applicable fees, leaving the customer with a nasty surprise at the dealership.
Does TrueCar Ship Cars?
TrueCar, as a middleman between auto sellers and customers, does not technically ship cars. However, it has a group of certified car dealers who participate in the TrueCar Buy from Home Program and can transport a vehicle to your residence. These dealers have a "Buy from Home" label next to their listing, suggesting that they will deliver your car and pick up your trade-in within 50 miles of the dealership.
To prevent the spread of Covid-19, participating dealers will take the necessary steps, such as using seat covers during transportation and sanitizing your car. You can also complete the paperwork remotely in this scenario. However, it's worth noting that many of these dealers will likely deliver to your home whether or not you found them through TrueCar.
What is TrueCar Military?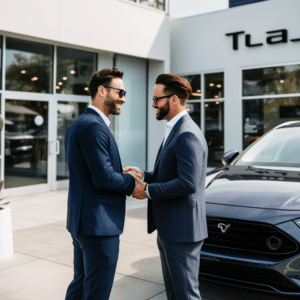 TrueCar Military Appreciation Packages rewards incentives to active duty military, veterans, and their families. The benefits include manufacturer bonuses, a 20% reimbursement for specific vehicle repairs, and access to a trained mechanic from My Auto Expert to answer all your repair inquiries.
It's worth noting that many automakers give these incentives to military people regardless of whether or not you use TrueCar's Military Program. To be eligible, you must purchase your vehicle from a TrueCar-certified dealer and register it within 45 days of purchase.
The Pros and Cons of TrueCar
Pros
In a creative graph, their price report displays the actual automobile cost (invoice amount), the average price paid, as well as what constitutes a great deal.

TrueCar has an excellent mobile app and website that displays images, pricing, and customer feedback. Both the app and website are incredibly similar. However, while on a TrueCar authorized dealer lot, the TrueCar app will allow you to scan a window sticker.

Their price report also features a "flexibility score" that shows you how much of the negotiating room a dealer offers on that model.
Cons
They will only link you to three dealers who must be in their network.

TrueCar only offers you the best local prices but never negotiates them further.

Dealers may offer a price on a model, color, and options through TrueCar, but they may be using a bait and switch tactic and not have the configuration in stock.

It is possible to get a TrueCar saving certificate, but it does not include the extras the dealer tries selling to you at the showroom.

Though the TrueCar mobile app will permit you to scan a window sticker while at a TrueCar certified seller shop, you will be needed to create an account and sign in first before you can access the feature. Thus you will be required to provide your contact details. Additionally, the app is not helpful if you are not at a TrueCar certified dealer's shop. And since some dealers might take even a day before they can respond to you with competitive prices, it is advisable not to use this feature. Instead, get all of your prices in order before going to a dealership.

TrueCar does not assist you in locating the best auto finance or obtaining the best trade-in value for a vehicle, both of which are essential aspects of a car purchase and may cost you much money if mishandled. However, you are responsible for these items regardless of which automobile price service you choose. Therefore TrueCar can't be blamed for leaving them out.
What Are The Available Alternatives To TrueCar
Many automobile technological platforms that can provide you with similar services as TrueCar are available. These alternatives include Find The Best Car Price, CarsDirect, and MotorTrend. However, unlike TrueCar, these alternatives will link you with five car dealers. The more dealers you contact, the more they will have to fight for your business, resulting in a lower automobile price for you