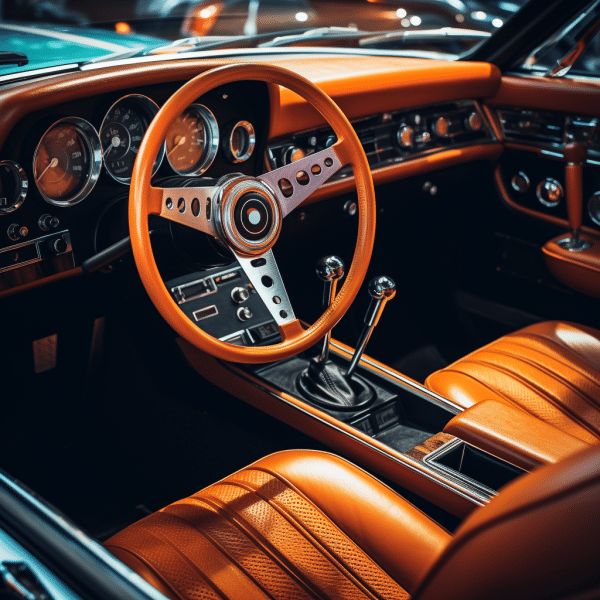 Transforming Your Car Interior: Budget-Friendly Upgrades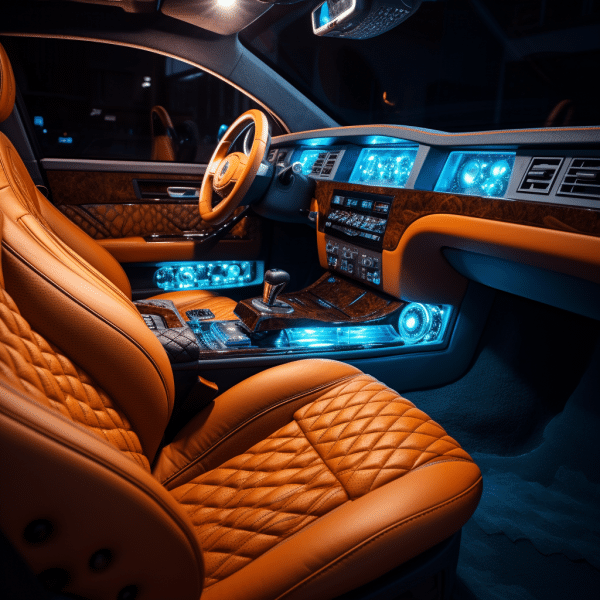 Car interior upgrades: There comes a time when you need to change your car's interior. This can be due to boredom with the current look or wear and tear due to prolonged use. You don't want to be stuck with components that are not good-looking or damaged. The emergence of superior, cozier items can also drive you to change the interior.
Whichever the reason, you might want to change a few items or have a total overhaul. The cost of change is highly dependent on the part required, and the desired quality. Modifications to the interior can either be major or minor depending on your budget, damage and personal preferences.
Major Changes
Major changes are long-lasting modifications. They are more costly, labor-intensive, and may involve an entire overhaul or purchase of new components. Such changes include; seat replacement, dashboard reinstallation, change of steering wheel, upgrading the carpet, repainting, modifying rooftop, and upgrading the flooring.
Minor Changes
On the other hand, minor changes are less costly. They are not labor-intensive; you can fix them by yourself. These changes include; Changing seat and steering wheel covers, updating driver control components on the dashboard, and getting some stylish carpets instead of modifying the floor. Though these changes will make your car look good for a while, they might not last long.
Why Change The Interior
Several reasons can lead you to change your car interior;
Personal Taste
While purchasing a car, you might not get every bit of the interior to your taste. You can choose to personalize the parts to suit your uniqueness and preferences. You don't want to drive a boring car that doesn't resonate with your personality.
Wear And Tear
After long use of your car, the interior may get worn out, and thus the need to refurbish the whole or part of it
Premium Features For Added Comfort
If you want to experience a touch of comfort while driving, you may want to change your interior components with newer, better parts. Premium features could also spruce your driving experience. Getting a customized interior draws you some dollars back, but it is worth the investment.
For Resale
After using your car for a period, you might want to sell it. A change to the interior will increase the resale value. If you are targeting a particular niche of clients, you want the components to suit their needs.
Technological Advances
When a manufacturer stops making a model of a car, they cease to produce their spare parts. Anyone still using the old model will, therefore, have to replace any worn-out parts with new ones.
Car interior upgrades
What Parts Can Be Changed
There are more than 20 parts of a car interior that can be changed, some individually and others as a set. We look at the main parts and how they can be changed.
Driver's controls include; the steering wheel, pedals, gear knob, and hand brake. If interested in a major change, you can replace the parts. You could also change the entire dashboard, which would be costly. For a minor modification, you can change the steering wheel cover, and replace the pedals, gear knob, and hand brake lever.

Seats. Fitting new seats in your car boosts safety, improves your driving experience, gives a classy look, and makes it look sportier. This is a long-lasting solution and advisable if the seats are shaky or not firmly in place. However, if you are on a tight budget, get some nice seat covers for your car. You can get prints and fabric of your choice to suit your taste at a lower cost. For a cozier look, have the seats covered and upholstered in leather.
Carpets
After years of use, a car carpet starts to wear off and fade. You can replace the carpets yourself, though it is a little challenging. You could get a professional to help you out. For a cheaper option, you could get some new mats. They come in a range of colors, styles, finishes, and textures that suit different tastes. A set of good mats can safeguard your car carpet and give you a cozy look.

Interior color. When traveling with children, they can easily scratch the interior of your car. In case of such an occurrence, you can have it repainted. Repainting revitalizes the interiors and gives it a superb look at a low cost. Have a professional repaint to avoid spills and damages to other parts.
Cons Of Interior Change
Invalidate Your Insurance
Depending on the modifications you make to the vehicle, some might lead to invalidation of your insurance cover by your insurance firm. Consult your insurance agent before any major modifications to the car.
It Is Costly
Changing any component will cost you. The charge will depend on; the cost of parts to be changed, quality of items, and labor intensity, among other considerations. Insurance cover cost increases too if the previous cover is invalidated.
Compromised Safety And Comfort
Some modifications could compromise the safety and comfort of your car. Ensure any change is done by a professional and is legal. A novice can mess with you big time. Consider the pros and cons of the changes before making them.

Conclusion
You can make major or minor changes to the Car interior upgrades depending on your budgeted cost, and the extent of damage or wear of the parts. For minor changes, the cost and labor intensity will be down. On the other hand, you will spend more on the cost of parts and labor in case of extensive modifications.
The cost of changing a car's interior is not the same across the board. Premium parts will cost more than ordinary ones.
Certified dealers recommend using parts from them, and they also suggest having a professional perform the labor-intensive modifications.