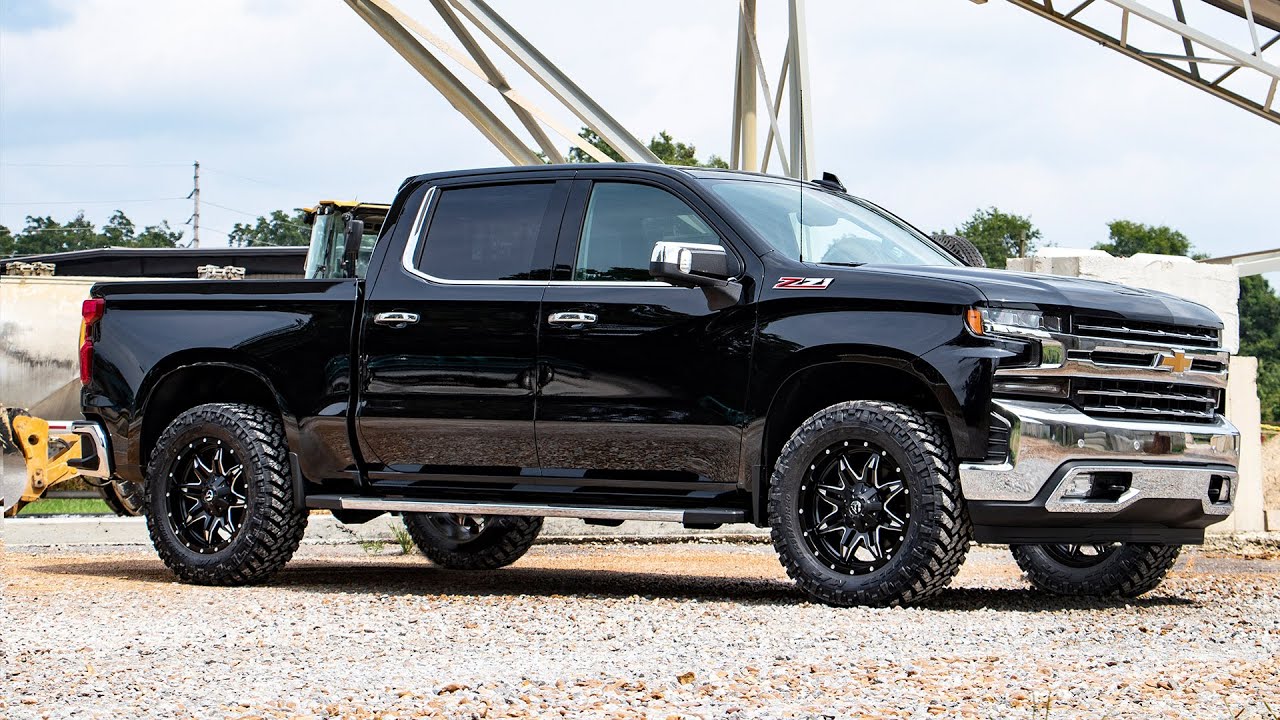 The Best Level Kit For Silverado

There are various reasons why you might consider getting the best level kit for Silverado. Possibly you just got a shiny brand new Chevy Silverado and realized that the front end is somewhat lower than the back. Also, it could be that your Chevy Silverado has gotten front weighty due to added features such as bumper or winch.
However, finding a leveling kit that will capably fit your Silverado is not a small task. You will need to choose from the very best leveling kit options available. And while that might be tricky, we've put together a list of the Best leveling Kit for Silverado so you don't spend too much time browsing for options. 
Leveling Kit Explained
A leveling kit refers to a type of lift kit, but it's designed for a specific purpose. It's simply hardware used to slightly lift the front of the vehicle so it matches the stock height in the back. Additionally, it can improve the looks and performance of your vehicle.
This lift kit is usually designed to provide a maximum lift of about 2 inches or somewhere around there. That means the exact amount you'll need depends on how uneven your suspension is.
In this article, we reviewed the best Silverado leveling kits available, so you don't need to spend too much time browsing for options. Moreover, you'll find plenty of information on installation and more. Read on and check out our suggestions to get a better idea of the various leveling kits for your Silverado.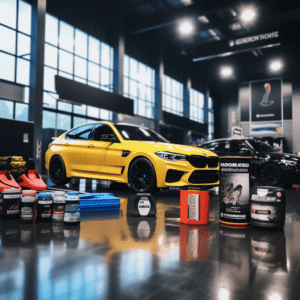 Here are the Best Level Kits For Silverado
Rough Country 2″ Leveling Kit (fits) 07-18 Chevy Silverado
Raising the front end will give your truck a great style and improve performance. One of the best kits to do this is the Rough Country 2″ Leveling Kit. It could be a one-stop option for those searching for an optimal blend of improved on/off the road performance and look.
Thanks to the model; it's innovative with a spacer design that makes it ideal for any Silverado truck. With this 2 inches leveling kit, you can easily level the front and rear of the tires of your truck. You will also get to maximize the installation time as this unit does not require you to detach the struts of your vehicle for the assembly.
The Rough Country 2″ Leveling Kit comes with a 100% bolt-on assembly procedure. You will be through with installation in 2-3 hours. This leveling kit is specifically perfect for the 07-18 Chevy Silverado models. One catch, however, is that this kit will let your truck bounce a lot on rough terrain. Not to mention that it comes with a low packaging system.
All things considered, if you're searching for an effective way to grant your Silverado a more aggressive stance, choosing the Rough Country 2″ Leveling Kit could be the best solution.
Pros

       

Excellent combination of style and protection

       

Lifts up to 2 inches

       

Perfect for 30 inches vehicles

       

Improved performance: on/off the road

       

Budget and easy to install
Cons
       

Not the best for 4 wheel vehicle model

       

Installing this kit would lower ride quality on rough terrain
MotoFab Lifts CH-2LM – 2 in Front Leveling Lift Kit
Next up is the MotoFab Lifts CH-2LM – 2 in Front Leveling Lift Kit. It is among the best in the range, certainly an excellent choice if you're looking for an effective and affordable unit for pickup trucks.
With a rectangular silhouette, this model beats all the kits when it comes to lifting Silverado trucks. It is designed to meet the factory suspension settings of any type of vehicle. It boasts a unique construction.
The MotoFab Lifts CH-2LM – 2 in Front Leveling Lift Kit will let you lift your vehicle at least 2 inches high. Plus, it gives ample room for enjoying the outdoor riding experience and executing all mechanical tasks.
The CNC-machine billet aluminum construction employed here makes the kit one of the top-notch and heavy-duty parts for your trucks. It's not only ideal for Chevy Silverado; it's also a great unit working with GMC pickup trucks.
Overall, the MotoFab Lifts CH-2LM – 2 is one of the easiest units to use. Without needing the help of special tools or professionals, you can easily install this kit with your truck. More importantly, it comes with all the necessary tools for installation.
Pros
       

Installation time of 1.5-2 hours

       

Designed to lift your trucks up to 2 inches

       

Strong leveler to help work freely

       

Powder-coated aluminum to enhance quality and durability

       

Compatible with Chevy and GMC trucks

       

Effective and affordable than most units out there
Cons
       

Bolts are slightly too long (1/4 inches)

       

Involves many tools to work
KSP 3″ Front Leveling Kits for Silverado 1500
The  KSP 3″ Front Leveling Kits for Silverado 1500 is an incredible front wheel leveling unit, especially for those who have a budget constraint. It is a three inches leveler that gives an agreeable fit for the Silverado.
Speaking of safety, you will find this kit exceptional compared to others out there. It has an aircraft-grade aluminum construction that ensures a safe ride even in extreme riding situations.
The leveling kit also has 12.9-grade bolts with anodized surfaces and decent thread pitches. All these ensure durability while making the whole unit corrosion-free. Moreover, it is straightforward to install as it comes with complete assembly instructions.
This leveling kit will also give tires aggressive performance and an overall better look. It can lift the front wheel to three inches thus ensuring a secured journey. It is considered a premium leveling kit for several models including GM 1500 pickups.
Pros
       

Best front leveling kit for Silverado 1500

       

Offers safe riding on tough terrains

       

Perfect for 2WD, 4WD, 2007-2019 Chevy models

       

The powder-coated surface makes the unit corrosion-free

       

Aircraft-grade aluminum billet to enhance durability
Cons
       

Not compatible with multiple vehicle types

       

Needs alignment after assembly

 
2″ Leveling Kit for Chevrolet Silverado 1500
Looking for a leveling kit that can raise your truck nicely and grant you a top ride both on and off-road? If so, then you'll be wise to choose the  2″ Leveling Kit. It is an excellent tool for adjusting the level of your truck.
Made with high-quality materials, this leveling kit is enhanced with a sturdy spacer, which is corrosion-resistant. The bolt-on assembly process involved in this lever allows you to install the equipment without disassembling the strut.
We also appreciate the fact that the installation of this unit will make your vehicle appealing in no time- not to forget that you'll also enjoy enough space off the ground riding on tough terrains. The whole thing is compatible with different Chevy models such as 2007-2018 Silverado 1500 4WD/2WD and Chevrolet Silverado 1500/GMC.
Pros
       

Easy bolt-on installation

       

Provides enough ground space

       

Best 2 inches leveler for Silverado

       

Compatible with OEM controls tools
Cons
       

Not designed for the rear of Silverado

       

Might need expert help to install
 MotoFab Lifts CH-3F-2R 3 in Front and 2 in Rear Leveling lift kit
The MotoFab Lifts CH-3F-2R 3 in Front and 2 in Rear Leveling lift kit is yet another best option worth consideration. It's rated as one of the best value-for-money units by Silverado owners. Perhaps the most impressive thing is that it can lift the front of your truck and the rear side of your vehicle.
It is a perfect leveling unit for the large-size tires of your pickup truck including the 2007-2018 Chevy models. It features a CNC-machine billet aluminum construction that guarantees superior durability for long-lasting application.
Another notable thing is that this is a power-coated unit designed to match factory suspension. Hail to the futuristic designed rear lift blocks and larger U bolts; they come in handy to help change the rear side. Buyers will find these blocks durable enough than the factory ones.
Lastly, if you're planning to install large tires as opposed to factory ones, then choosing this leveling kit could do you a favor. One of the most recommended units for Silverado owners.
Pros
       

CNC-machine billet aluminum construction

       

100% satisfaction guarantee and warranty

       

Powder-coated lift blocks for long-lasting completion

       

Designed to lift the rear side up to 2 inches (3 inches front)
Cons
       

A bit heavy at around 21.5 pounds

       

Not the best for 2000 Chevy Silverado 1500
ADPOW 3″ Front Leveling Lift Kit Chevy GMC GM Silverado 1500
Last but not least is the 3″ Front Leveling Lift Kit Chevy GMC GM Silverado 1500. If you want a leveler that can lift the front wheel of your Silverado, then be sure to consider the 3″ Front Leveling Lift Kit.
It comes with aircraft-grade billet aluminum and is powder-coated, confirming a reliable and long-lasting construction. The spacer's coated surface makes this unit corrosion-free.
Another essential thing about this leveler is that it's designed to fit larger tires and rims. Moreover, it will improve the appearance of your vehicle and provide enough ground space. We also love the OEM ride quality and comfort offered by this leveling kit.
It's packed with everything you need for bolt-on assembly. Although the front kit is lighter than three inches and the rear blocks are thicker than two inches, still, the unit can lift the vehicle 2 inches in the rear and 2 inches in the front. Overall, the 3″ Front Leveling Lift Kit Chevy GMC GM Silverado 1500 works perfectly and lifts vehicles up to 3 inches.
Pros
       

Three inches front leveling kit

       

Raise the truck 2 inches in the rear

       

Fit for custom rims and large tires

       

Durable and lightweight than steel made spacers

       

Ideal for Chevy GMC Silverado 1500
Cons
       

Does not work for an 08 Yukon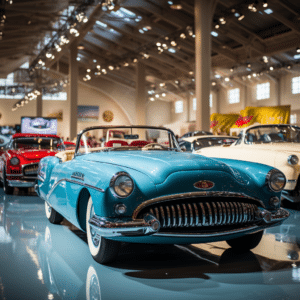 Things To Consider When Buying The Best Leveling Kit for Silverado
Material
The first thing you need to check is the material utilized to make the leveling kit in question. You should choose from those made of high-strength steel and aircraft-grade aluminum. Also, be sure to check that the parts are corrosion-free. If the unit is powder-coated, the overall durability will be enhanced.
Ease of Use
Another important thing to consider when shopping for a leveling kit is the installation process. Make sure that the product you're purchasing is easy to assemble and install. Quality leveling kits usually don't need much time to install. You will just need to follow the installation guide provided and be finished with the job in not more than two hours.
Choosing the Right Type
Leveling kits come in different forms and shapes. Therefore, you might want to consider one that's compatible with your Silverado truck. Make sure the leveler is suitable for your model.
Kit Elements
The components that are required to properly level your truck depend on what you want to fix. Note that different kits might have different parts. Some may come with coil spacers, strut extensions, and powder-coated blocks. Luckily, levelers for Silverado are usually not expensive to buy.
Weight Limit
Levelers are designed with different weight tolerance limits. If the balance of the weight between the leveler and the truck does not match, the unit may damage or break apart. Weight capacities are essential when choosing the right leveling kit for your Silverado.
Lift Range
Usually, it is recommended that you use a lift range if you want both the rear and the front sides of the truck to be the same. Levelers simply raise the front end of the vehicle. Still, you will find some levelers that are designed to lift both the front and the rear. These particular kits can raise the trucks at least two inches and more.
Experience
Lastly, you will be wise to think about the proficiency required to set the leveling kits. For starters, go for one that is easy to use. Try to figure the balance of your expertise and the class of these levelers.
The Bottom Line
We have done the research and provided you with a detailed review of the best level kit for Silverado. If you're someone looking for a lift of a certain height, pay attention to the product description as well as the stated pros and cons. Also, note that a good lift kit installation process will guarantee you great results.