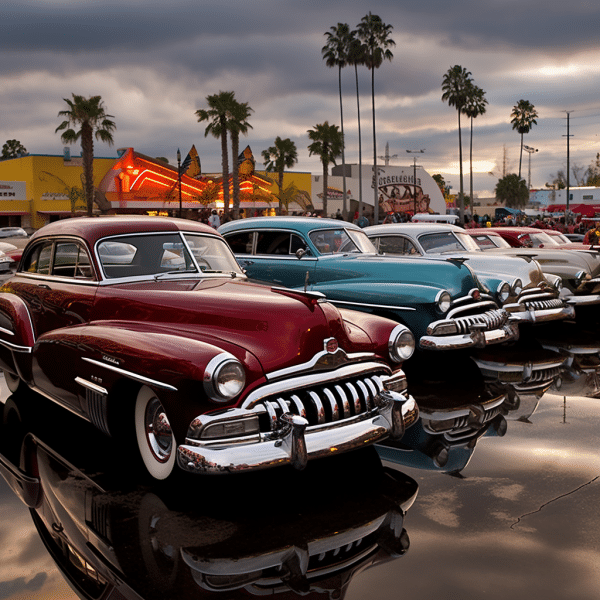 Pomona Swap Meet Celebrates Classic Cars
Car enthusiasts seeking for a thrilling experience in historic automobiles, uncommon treasures, and a dynamic automotive community? Just visit the Pomona Swap Meet and Classic Car Show! This page explores this famous event's rich history, thrilling attractions, and amazing features. Join us as we examine vintage cars and their excitement to automotive enthusiasts.
The Pomona Swap Meet and Classic Car Show History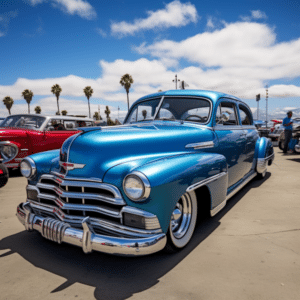 The Pomona Swap Meet and Classic Car Show has a rich history since 1975. A tiny group of automotive aficionados wanted to buy, sell, and trade components and accessories. This event has grown into one of the world's largest automotive swap meets and historic vehicle exhibits, drawing thousands of visitors from across the world.
Venue and Schedule
The Fairplex in Pomona, California, hosts the event. The Fairplex accommodates hundreds of vendors, exhibitors, and antique vehicle owners on its many acres. The Pomona Swap Meet is conducted seven times a year, generally on the first Sunday of the month, giving car enthusiasts plenty of chances to indulge.
A Haven for Classic Car Enthusiasts
4.1 Discover Rare and Unique Vehicles
The Pomona Swap Meet and Classic Car Show is a treasure trove for classic car aficionados. From meticulously restored vintage cars to rare and hard-to-find models, the event boasts an impressive array of automobiles from different eras. Walking through the venue feels like stepping back in time, with each vehicle telling its own story of automotive history.
4.2 Classic Car Parts and Accessories
Apart from showcasing stunning automobiles, the event also offers a vast selection of classic car parts and accessories. Whether you're hunting for a specific engine component, a vintage steering wheel, or even a rare emblem, the Pomona Swap Meet is the perfect place to find that elusive piece to complete your restoration project.
4.3 Engaging with the Automotive Community
Engaging with other car lovers at the Pomona Swap Meet and Classic Car Show is enjoyable. You'll meet passionate vehicle owners and restoration experts who share your love of cars.
Highlights and Attractions
5.1 Car Corral
Classic automobile owners can display their for-sale autos at the automobile Corral. Car Corral is the place to find a classic muscle car, convertible, or truck. It's an opportunity to inspect many autos and haggle with owners.
5.2 Auto Trader Classics Cars for Sale
Auto Trader Classics Cars for Sale is a must-see for classic car collectors. You'll find several historic automobiles from different decades and brands here. Whether you're a collector or a first-time buyer, the incredible selection will have your dream car.
5.3 Car Club Showcases
Car clubs play a significant role in the automotive community, and the Pomona Swap Meet recognizes their contribution by dedicating space for car club showcases. These showcases provide an opportunity for car club members to display their vehicles together, share their stories, and foster a sense of camaraderie among enthusiasts with similar interests.
5.4 Celebrity Appearances and Special Guests
The event often features celebrity appearances and special guests who are renowned figures in the automotive industry. From legendary car designers to popular television personalities, these appearances add an extra layer of excitement and star power to the Pomona Swap Meet and Classic Car Show.
Experiencing the Swap Meet
6.1 Tips for Attendees
If you plan on attending the Pomona Swap Meet and Classic Car Show, here are a few tips to enhance your experience:
Arrive early to beat the crowds and have ample time to explore.

Wear comfortable shoes as you'll be walking a lot.

Bring cash for smoother transactions with vendors.

Stay hydrated and protect yourself from the sun.

Don't forget your camera to capture the breathtaking classic cars on display.
6.2 Exploring the Vendor Areas
The vendor areas at the event offer an extensive selection of automotive-related products. From new and used parts to tools, merchandise, and memorabilia, you'll find everything you need to fuel your passion for classic cars. Take your time to browse through the various stalls, as you never know what hidden gem you might stumble upon.
6.3 Food and Refreshments
After immersing yourself in the world of classic cars, take a break and indulge in the delicious food and refreshments available at the Pomona Swap Meet. Whether you're craving a classic burger, a refreshing beverage, or a sweet treat, there are plenty of options to satisfy your appetite and recharge for more car-filled adventures.
6.4 Entertainment and Live Music
In addition to the captivating cars and bustling vendor areas, the Pomona Swap Meet also offers live entertainment and music. Enjoy the lively atmosphere as talented performers take the stage, adding a vibrant backdrop to your day of classic car exploration.
Recommended Gear to Bring
To make the most out of your visit to the Pomona Swap Meet and Classic Car Show, we recommend bringing the following gear:
Comfortable walking shoes – Ensure you can explore the event grounds without discomfort. 

Link to comfortable walking shoes

Sunscreen – Protect your skin from the sun's rays during the outdoor event. 

Link to sunscreen

Camera – Capture the stunning classic cars and memorable moments at the event. 

Link to high-quality camera
The Impact of the Pomona Swap Meet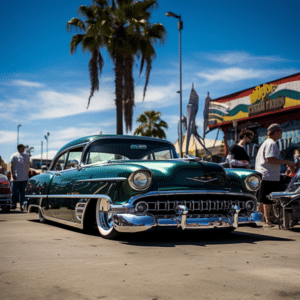 The Pomona Swap Meet and Classic Car Show draws car enthusiasts, professionals, and industry insiders. The event allows automotive companies to showcase their products and services, boosting economic growth.
The Pomona Swap Meet also preserves and celebrates classic cars so future generations can enjoy their beauty and history.
Conclusion
The Pomona Swap Meet and Classic automotive Show is automotive fanatics' paradise. From its humble beginnings to its global automotive event stature, its amazing range of classic automobiles, parts, and accessories has captivated guests. No matter your level of vintage car collecting, this event is a unique way to appreciate the industry's passion and workmanship.
FAQs
Q1: Is the Pomona Swap Meet and Classic Car Show open to the public?
Yes, the Pomona Swap Meet and Classic Car Show is open to the public. Car enthusiasts of all ages are welcome to attend.
Q2: How often does the event take place?
The Pomona Swap Meet is held seven times a year, usually on the first Sunday of every month.
Q3: Can I buy classic cars at the event?
Yes, you can purchase classic cars from the Car Corral and Auto Trader Classics Cars for Sale sections of the event.
Q4: Are pets allowed at the Pomona Swap Meet and Classic Car Show?
Pets are not allowed at the event, with the exception of service animals.
Q5: How do I become a vendor at the Pomona Swap Meet?
To become a vendor, you can visit the official website of the Pomona Swap Meet for more information and registration details.
References