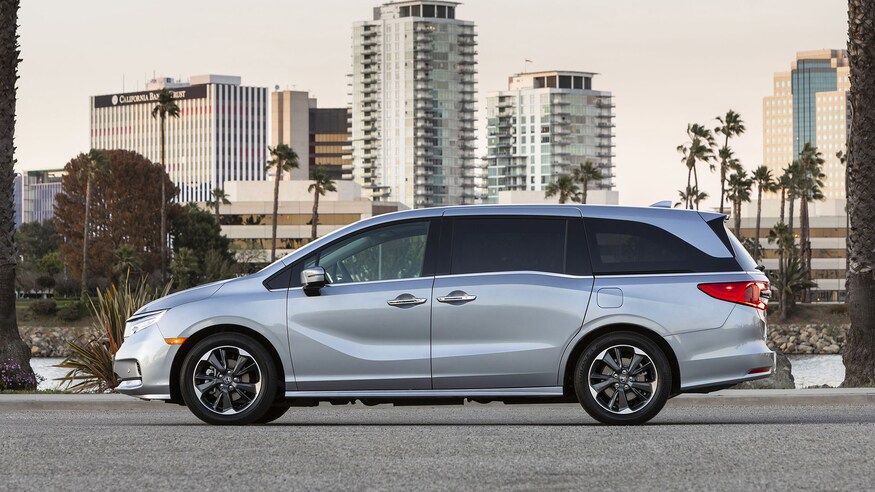 Minivans with Rear Windows That Roll Down

If you want to upgrade to a large family vehicle, then a modern minivan would be the best option. It will allow you to keep the feel-good aspect that comes with driving an attractive car with cutting-edge technology.
Besides being the most practical vehicle for moving your family members or even friends in comfort, the latest minivans have a slew of easy-to-use features. Such features include adjustable seating combinations and rear-seat entertainment systems, among many others. As a result, the modern minivan truly has its distinct flair, which you will be proud to flaunt on your driveway.
 However, you might be wondering, are there minivans with rear windows that roll down? Let's dive in deeper and have a look.
Are There Minivans with Rear Windows that Roll Down?
One of the bonus features you are likely to find in many modern minivans is rear windows that roll down. That is because some manufacturers have discovered that even with the ample space, life in the minivan's back may get a little stuffy at times. 
In the past, the second row of sliding side doors had a fixed glass, leaving the third-row windows as the only source of fresh air. Some manufacturers, on the other hand, have managed to get around this restriction. In the second row of their minivans, they include power-down rear side windows, allowing passengers to enjoy the fresh air.
Which Minivans have Rear Windows That Roll Down?
Not all minivans have rear windows that roll down. Below is a list of minivans that have the feature:
Honda Odyssey

Hyundai Entourage

Kia Sedona

Mazda MPV

Toyota Sienna
What Other Bonus Features are you Likely to find in Minivans?
115-volt Power Outlet
Please don't be fooled by the voltage rating; we're talking about a typical two-prong household outlet. That means you can plug in a portable camp stove or a PlayStation 3 without needing an adaptor like you would for standard 12-volt outlets. It doesn't get any better than this in terms of convenience.
Some of the minivans with this feature include Saturn Relay and Buick Terraza.
Power Rear Liftgate
What might appear to be an unnecessary luxury may turn out to be helpful. That is especially when you approach your minivan with a toddler in one hand and groceries in the other. That is because a power-powered liftgate will open on its strength when you pull on the external handle or click a button on the remote. At that point, you can put the groceries in the cargo bay, press the button again, and get back to work. As previously stated, it is very convenient.
Some of the minivans with this feature include Toyota Sienna, Nissan Quest, Mercury Monterey, Kia Sedona, Hyundai Entourage, Honda Odyssey, Ford Freestar, Dodge Grand Caravan, and Chrysler Town & country.

Rear DVD entertainment system
A long-distance trip can get boring, even though you have many things to share with your family or friends during the road trip. Thus some minivans have a rear DVD entertainment system that helps make your journey much more relaxing. The system gives you an option to pop in movies for everyone to enjoy or cartoons for your kids. In addition, since it has some wireless headphones, your kids can comfortably watch cartoons while you and your partner listen to the radio.
Minivans that have this excellent feature include Toyota Sienna, Pontiac Montana SV6, Mazda MPV, Mazda 5, and Dodge Grand Caravan, to mention a few
Center folding storage tray
This feature consists of a tray with cup holders that slides between the front captain's chairs. Many parents love this feature. Why? Simply put, it can accommodate all the goodies of a drive-through or serve as a convenient resting spot for your purse or bag.