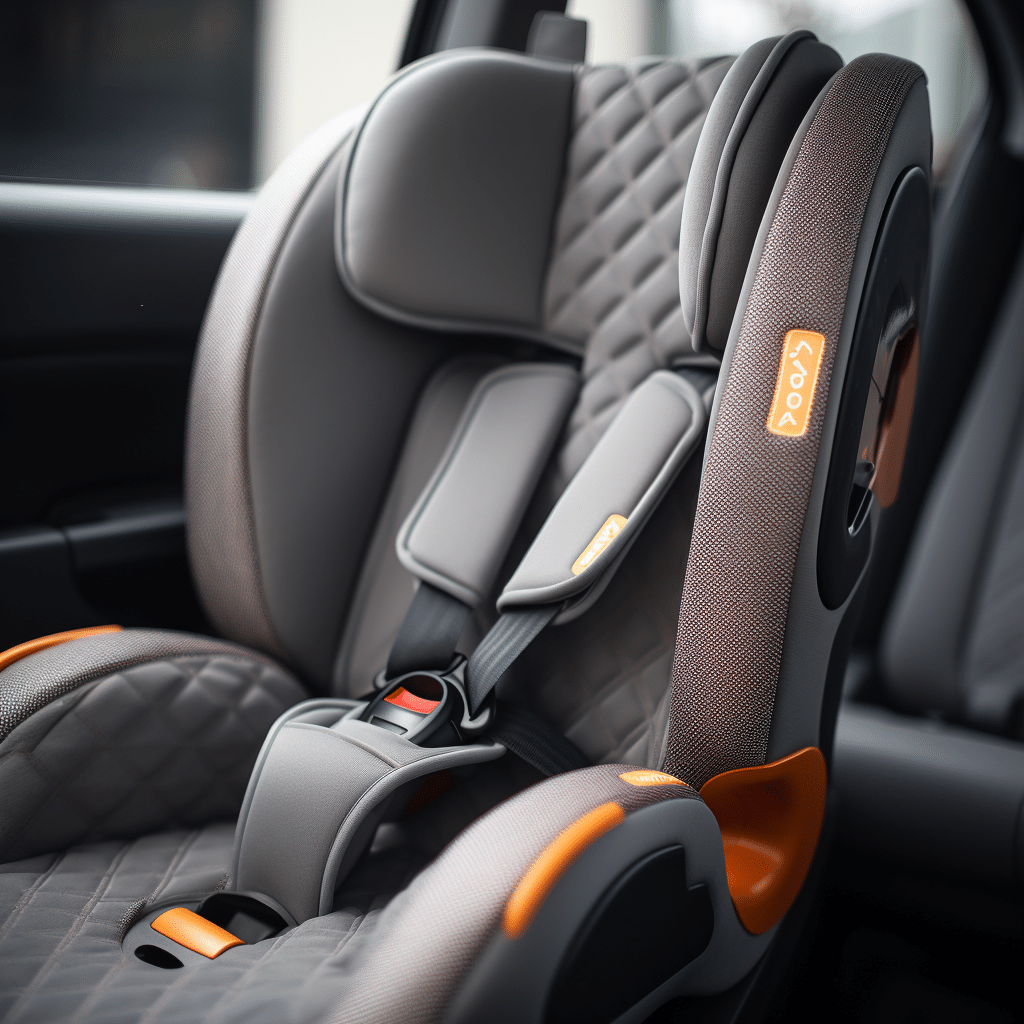 Essential Car Seat Accessories for Safety and Comfort
Parents want the best for their babies, especially when it comes to safety. A car seat is a must-have item. But, with so many options, it can be hard to pick the right accessories. Here, we'll help you decide.
A newborn insert is necessary for head and neck support. Also, a seat protector helps protect your car and adds padding for your baby.
Optional accessories are based on your needs. Car seat covers keep your baby warm for long trips. And, if you need extra storage, a car seat travel bag can be useful.
Over time, car seat accessories have improved. In the past, they were basic. But, now, we have lots of options to fit different lifestyles.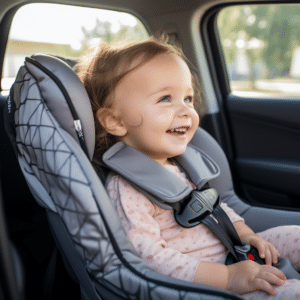 Importance of Car Seat Accessories
Car seat accessories are a must-have for any parent. They provide safety and comfort for your child during your travels. Here are some examples of these useful items:
Seat Protectors – guards against spills, stains, and damage.
Travel Trays – let your child snack and play without making a mess.
Car Seat Mirrors – you can keep an eye on your baby without turning around.
Seat Belt Adjusters – make sure the seat belt fits your child properly for maximum safety.
Window Shades – protect your child from UV rays and reduce glare.
Plus, there are other car seat accessories you may need. Infant head supports offer extra neck and head support for newborns. Car seat organizers help keep essentials like diapers, wipes, and toys in reach.
Don't wait any longer – make your child's journey safer and more enjoyable with these valuable car seat accessories. Invest in them now!
Comparison between Different Car Seat Accessories
Car seat accessories are unique. To grasp their differences, let's examine a comparison table:
| Accessory | Description | Material | Installation Method |
| --- | --- | --- | --- |
| Car Seat Cover | Protects car seat from spills and stains | Waterproof fabric | Elastic bands or straps for easy installation |
| Backseat Organizer | Stores essentials like toys, snacks, and bottles | Durable polyester or nylon | Adjustable straps that attach to the back of the seat |
| Car Seat Protector | Prevents damage from child seats or pets | Non-slip material with padding | Anchors or straps to secure it |
| Sunshade | Blocks UV rays and reduces heat | Mesh fabric or reflective material | Suction cups or shades that attach to windows |
These accessories have varied purposes, providing distinctive benefits. Apart from the ones in the table, there are other accessories, e.g. seat belt adjusters and travel trays.
When selecting car seat accessories, factors such as ease of installment, longevity, and compatibility with a child's car seat are key. Quality materials that are simple to clean are also important.
For example, a car seat cover made of waterproof fabric is ideal for spills and stains. Elastic bands or adjustable straps make installation and removal easy.
Backseat organizers of durable polyester or nylon can help keep items close. Look for adjustable straps that attach securely to the back of the seat.
Car seat protectors are essential when using child seats or traveling with pets. Non-slip material with padding should be used for comfort and protection. Anchors or straps should secure it.
For sunshades, mesh fabric or reflective material is best for heat reduction and UV protection. Check if they attach using suction cups or shades that fit onto windows.
By considering these suggestions, you can find the right car seat accessories for your needs and preferences. Car seat covers, backseat organizers, car seat protectors, and sunshades all play an important role in keeping your travels with children safe and convenient.
Factors to Consider When Choosing Car Seat Accessories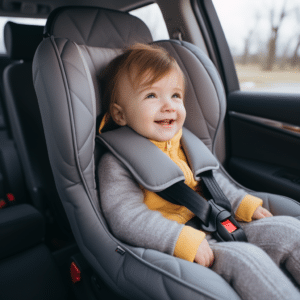 When it comes to car seat accessories, there are a few factors to think about. These make a difference in your child's safety, comfort and convenience.
Safety: Prioritize accessories that have passed rigorous safety tests. Make sure they offer proper support and protection.
Compatibility: Check that they fit your car seat model. Choose ones specifically designed for the brand or model. This guarantees a secure fit and optimal performance.
Ease of Use: Consider how easy it is to install and adjust the accessory. Quick installation saves time. User-friendly adjustments let you change the fit as your child grows.
Research: Look into customer reviews and expert opinions. Find out about durability, maintenance needs and value over the long-term.
Choose Wisely: Check out the range of car seat accessories in the market. Make sure you get the best for your little one's safety and comfort.
Conclusion
Car seat accessories offer plenty of choices! Cozy inserts, sunshades, organizers and toy attachments can provide comfort and convenience. One great accessory: a car seat mirror. You can easily check on your child while driving- giving you peace of mind. A seat protector is also useful. It's waterproof and offers extra cushioning.
If you travel with a baby or toddler, consider a car seat travel bag. It'll protect your car seat from dirt and damage while you're on the go. Also, a car seat canopy or shade keeps the sun's rays away- making your child feel cool and comfy.
Plus, don't forget about fun! Car seat trays and activity centers can keep kids entertained on long rides. These often come with pockets to store toys and snacks.
Choose the right car seat accessories for your child. Mirrors, protectors, travel bags, canopies/shades and entertainment trays can make every journey enjoyable. Invest in these essential accessories today!
Recommendations and Final Thoughts
When it comes to car seat accessories, safety is key! Look for products that have been tested and certified to meet safety standards.
Think about your child's individual needs. Do they get too hot? Search for accessories with ventilation or cooling features.
A quality car seat cover is a must for spills, stains, and general wear and tear. Pick one that's easy to clean and fits snugly over the seat.
If you often travel long distances, choose a car seat organizer with adjustable straps and multiple compartments.
Last but not least, opt for accessories that make your child comfortable. Consider padded shoulder strap covers and cozy headrest pillows.
To make sure you pick the right product, do your research! Read reviews, ask experts, and compare features and durability.
It's incredible how car seat accessories have changed over the years! From basic cushioning to innovative products, these additions make car rides smoother and safer for our little ones.
Frequently Asked Questions
1. What car seat accessories are essential for infants?
Essential car seat accessories for infants include a newborn insert or head support to ensure proper positioning and support, a car seat canopy to protect your baby from the sun, a car seat mirror to easily monitor your baby while driving, and a car seat protector to keep your car seat clean and prevent damage.
2. Are car seat covers necessary?
Car seat covers are not necessary but can be a convenient accessory to protect your car seat from spills, stains, and pet hair. They are also helpful in maintaining the cleanliness of the car seat and can be easily removed for washing.
3. Can I use a car seat travel bag?
Using a car seat travel bag is highly recommended, especially when traveling by air. It provides extra protection to your car seat from rough handling and potential damage during transportation. A travel bag also keeps your car seat clean during storage.
4. What are the benefits of a car seat organizer?
A car seat organizer can help keep your car tidy and organized. It provides additional storage space for essentials like baby wipes, bottles, toys, and snacks, making them easily accessible during car rides. Having a car seat organizer can save you time and effort in searching for items while on the go.
5. Is a car seat protector necessary?
A car seat protector is not necessary, but it is highly recommended. It helps protect your car seat from indentations, scuffs, and spills caused by the car seat base or your child's shoes. The protector also prevents the seat from slipping or shifting, providing a safer seating position for your child.
6. Can I use a car seat mirror?
Yes, using a car seat mirror is a great way to keep an eye on your baby while driving. It allows you to see your baby's face and monitor their well-being without turning around. Make sure to position the mirror properly for a clear and unobstructed view.