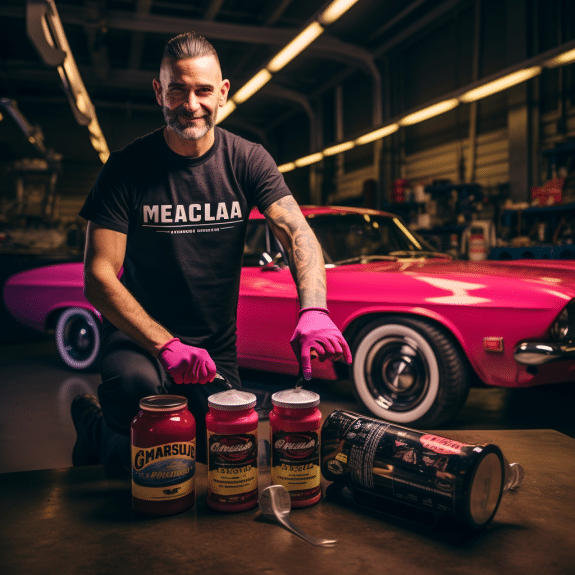 Decoding Car Care: Chemical Guys vs. Meguiar's Showdown

Chemical Guys vs. Meguiar's car care: Car detailing can be challenging, especially if you're gray in car care products. As such, it's can be a hectic process to find reliable and trusted brands that have been in the market for long and their products tested.
Two of the most reliable and popular brands are Chemical Guys and Meguiar's. These two brands are known for producing the best car care products, making your car look incredible after detailing. Despite them having similar products, their formulations are different. Here's a review of Chemical Guys vs. Meguiar's, discussing the companies, their similarities, and their differences.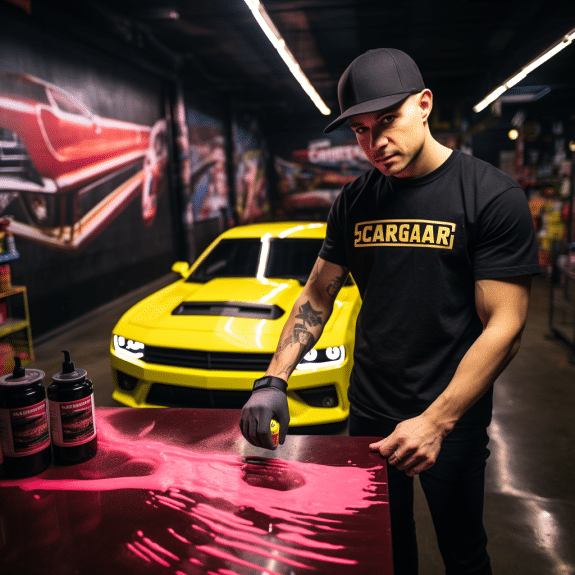 Chemical Guys vs. Meguiar's: Overview
Chemical Guys Overview
It was founded in the US in 1968 by David, Paul, and Dan Schneider, passionate about car detailing. This passion drove them to formulate products and make them available across various countries, popularizing their brand. This brand produces a wide variety of items, including leather care, hand sanitizers, shampoos, soaps, cleaning kits, and cleaning agents for microfiber towels.
Although Chemical Guys started in the US, it has expanded its market to Asia and Europe, with the goods being available in over 50 countries. Chemical Guys currently have its headquarters in Los Angeles. They also have two websites; one for the American and the other for the European markets. Chemical Guy's company has made a name for itself in the market through high-quality products and effective marketing techniques.
Chemical Guys Products
The microfiber towels of this company are super absorbent, holding as much water as possible, making them a worthy investment. Its hand sanitizers are also fantastic and have over 70% star ratings. What's more, they produce excellent interior car care that is durable and cant damage your car. The car cleaning products ensure effective cleaning, leaving no residues or streaks. Some cleaning agents have long-lasting aromas, making your vehicle smell good for long.
Meguiar's Overview
Founded more than 120 years ago, Meguiar's has outstood the test of time. This brand started as a small lab in Frank Meguiar Jr garage, where he was formulating a substance to polish his car and make it appear better. That became the start of this robust car care company.
Meguiar's boost of excellent and high-quality car care products makes them stand out among competitors. For this reason, their goods are preferred by professional detailers who know that quality is better than popularity. 
However, the company doesn't take much consideration into marketing strategies and product presentation. The firm has been selling its products in yellow bottles until recently when they changed their pack design.
Meguiar's Products
Meguiar's manufactures its products based on the consumer, whether for regular use (consumer line) or professional use (professional line). Here's a look at what the two terms mean.
Consumer line – consisting of Hot, Ultimate, Gold Class NXT, etc., are the entry-level products produced by the company. They do not contain powerful formulas and may not offer the best results to professional detailers. However, they can be ideal for regular people who don't hassle much about detailing needs, unlike other professional detailers or car enthusiasts.

Consumer line products come in pretty packaging and are trending on social media.
Professional line – these products are available as gallon concentrate, which detailers can buy and dilute. However, unlike the consumer line, they don't have fancy packaging but can get the job well done. Meguiar's doesn't stress much over including marketing gigs like fragrances or bright colors on the professional line products. That's so because they have a solid trust that their products are superb and can stand the market competition.
Similarities Between Chemical Guys And Meguiar's
Reliable Brands
Although Meguiar's is older than Chemical Guys, both the brands are reliable and trusted in car care products. 
Easily Sourced
Meguiar's and Chemical Guys have websites in the European and American markets. So, anyone living in these regions should easily find their products. The two-car care manufacturers also distribute their products to many countries on various continents. Thus, you shouldn't have a problem getting your hands on them.
Similar Products
Both Chemical Guys and Meguiar's produce similar products, car ash soaps, polishes, etc. However, they use different chemical formulas.
Differences Between Chemical Guys And Meguiar's
Fan Base
Put on a scale, 120 years is much more than 50 years. Meguiar's has been around for more than 120 years, while Chemical Guys have been there for the last 50 years. For this reason, Meguiar's is more popular and has a huge fan base compared to Chemical Guys. You can do a random test, and ask any driver or car lover who's been there in the '50s and they'll swear by Meguiar's.
But because Meguiar's is older with a more fan base doesn't mean that Chemical Guys has inferior products. Both brands work hard to develop the best car care formulas.
Product Variety
As mentioned, Chemical Guys are newer, unlike Meguiar's. However, they've done an excellent job in innovation and product expansion. This brand offers a wide variety of products compared to other leading competitors.
Meguiar's still depend on past success, and it works for them. However, there have been complaints that the company is not innovative and has not yet expanded its product selection despite being in the market for over 100 years. Hence, if you prefer different product types, go for Chemical Guys.
Worldwide Availability
The worldwide availability of products determines a company's success. Compared to Meguiar's, Chemical Guys still has a long way to go. Meguiar's products are available in over 100 countries, while Chemical Guys products are sold in 50 countries. Another thing to note is that despite being available in many countries, Meguiar's has more positive reviews than Chemical Guys. Chemical Guys reviews are mixed up, with an equal ratio of positive and negative.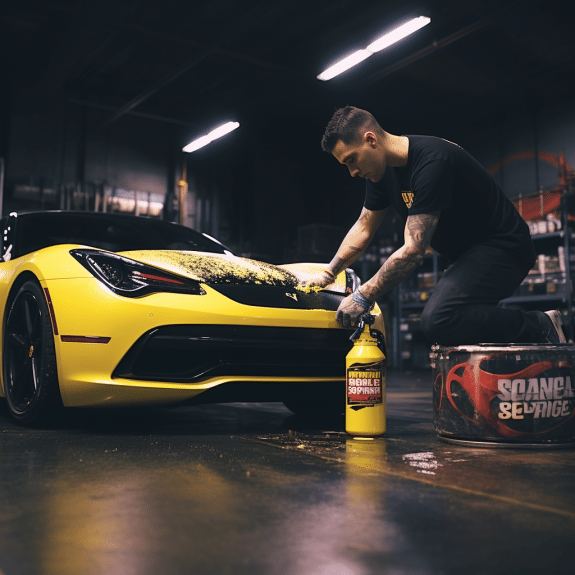 Final Verdict: Chemical Guys vs. Meguiar's
Which is better: Chemical Guys or Meguiar's? Both brands are incredible at producing car care products, and depending on what you want, either of them is suitable. So, if you're searching for an experienced car care manufacturer, Meguiar's is your best shot as it's been there since immemorial. However, if you love pampering your car or are a car enthusiast, try Chemical Guys. They have many products to choose from; you'd be spoilt for choices.