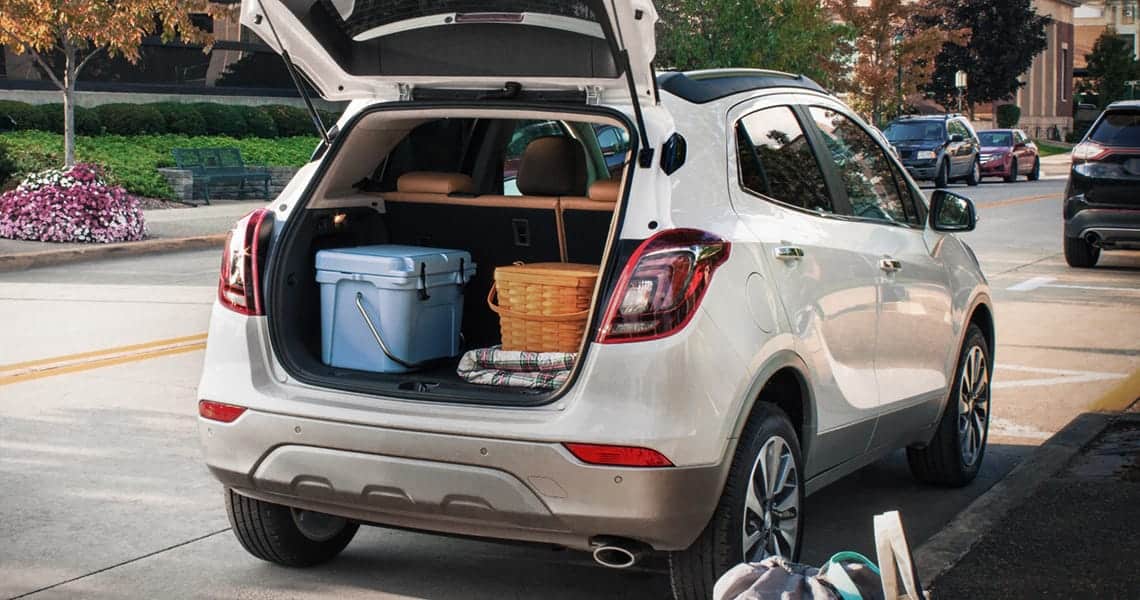 Can I Drive My SUV With Hatch Open?
Have you ever been left in a dilemma about whether to drive with an open hatch or not? That is mostly the case after buying something too huge to fit in your vehicle's cargo space. Well, you're not alone. Many people typically drive trucks, cars or SUVs with the hatch open. The practice might be illegal or not depending on the type of vehicle, the state laws and whether you have a cargo space at the vehicle's back.
There are no specific legal requirements in most countries stating that you should only drive the SUV when the hatch is closed. However, for your safety and other road users, you should ensure that the hatch is secured if you drive the vehicle while it's open. It should not flip to open easily while the vehicle is in motion. To keep the slightly open hatch of your SUV in a fixed position, you can use simple robes, ratchet straps or bungee cords.
Now, let's give a quick answer to the question, "Can I drive my SUV with the hatch open?"  Yes, you can do it, but remember that there are many things you need to consider when driving an SUV with an open. hatch
What is Hatch?
Hatch found in Sport Utility Vehicles is an equivalent to the tailgate that is usually fitted in trucks. Instead of designing a door down-folded from the vehicle's back, an alternative opens outwards. It makes opening and closure easier, especially when adding or removing the huge cargo.
The SUV's hatch is located at the rear end, and it's meant to offer better access to the truck cabin as you pack for a trip. The space that can be accessed from the hatch is quite limited. Therefore some situations might require that you leave the hatch a bit open to allow for enough room.
In most cases the hatch opens upwards; hence you can lift it using the already fitted mechanisms. The vehicles in the current modern world are equipped with automatic sensors, and you can open the hatch without using your hands.
Disadvantages of Driving Your SUV with an Open Hatch
It's most obvious that when you drive with an open hatch, there is the probability that something will fall out and break down into pieces. You might have exerted all your effort and energy to ensure that the hatch is secured but not keeping it closed will leave the gaps for other bad things to happen.
Goods can fall out and get damaged when you hit a large bump or even drive against a steep incline that is enough to jostle the cargo onto the road. The dropping of the items on transit from your vehicle doesn't not only cause damages but also pose a detrimental risk to the other drivers and passengers using the road.
If you're allergic to cold, you need to ensure that the weather is favorable for you to embark on a journey that will leave the hatch open. Wind, rain and snow make a very disappointing trip since you will be directly exposed to the allergens.
Exposure to bad weather elements is also something to think widely about if you're planning for long and multi-day trips. As you encounter bad weather, the trip will be less enjoyable, more protracted and full of negative impacts on your health.
Reduced Security Guarantee
The security of the items on transit should always have a top-notch priority. When the security is minimal, they might not reach the intended destination. Should you drive into a public parking area for an overnight stay, it means that your vehicle has easy access from the open hatch. 
It's not always a good thing to assume the worst in others, but it's not a good idea to leave your vehicle open and unattended. You can return to find that everything is stolen or ruined and even the vehicle has been driven away by unknown prospects.
Security problems make open-hatch-driving the worst thing for multi-day trips. It's better to have an enclosed trailer that you can store your goods safely for the entire journey, even if it means doing so at an additional cost.
Advantages of Driving your SUV with an open hatch
When you keep the hatch open, it means that you've decided not to hire an alternative vehicle or a trailer to help you carry the goods. The most significant benefit is you will be carrying a load of goods for big and expensive vehicles. Finally, you will spend less money than what was anticipated.
If you're to rent a bigger vehicle from a friend or a company to carry the cargo, you will have to drive something you're not familiar with. That is a nerve-wracking activity for some individuals. It also eats up on the time you spend picking the vehicle from the rental facility, using it and later returning once the job is done.
What You Need To Keep In Mind When Driving an SUV with Open Hatch
If you've chosen to drive your SUV with an open hatch, you must adhere to the precautionary steps. First, make sure that the hatch is secured even if it's partially open. The bad thing to ever happen to you is when the hatch can whip and open while the vehicle is at high speed.
Secondly, if you're driving with an open hatch, please try to avoid the high-speed road as much as you can. Back and side roads might take you a while to reach home, but it's a bit slower fashion that guarantees safety.  The highway has many drivers at high speeds, thus the increased risk of an accident affecting a bigger number of people in case something escapes from your car is high.
Generally, you can drive your SUV with an open hatch but make sure you do it safely. Follow the tips and guidelines given in this article, and you will enjoy seeing yourself landing at your destination with the goods well intact.