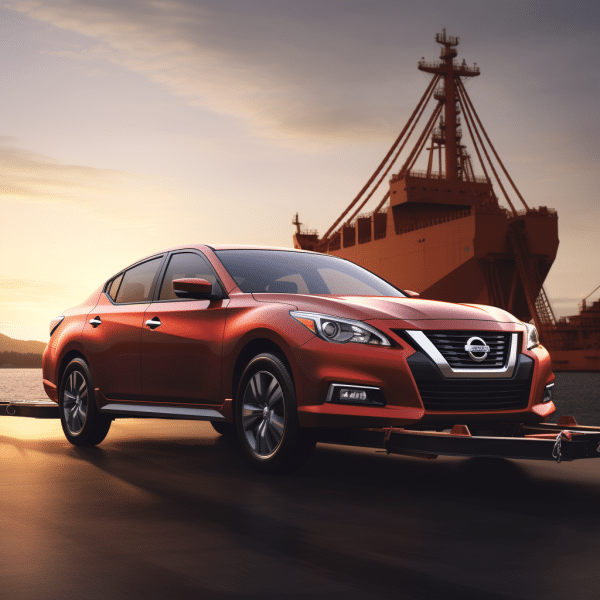 Can a Nissan Altima towing Safely Tow Trailers?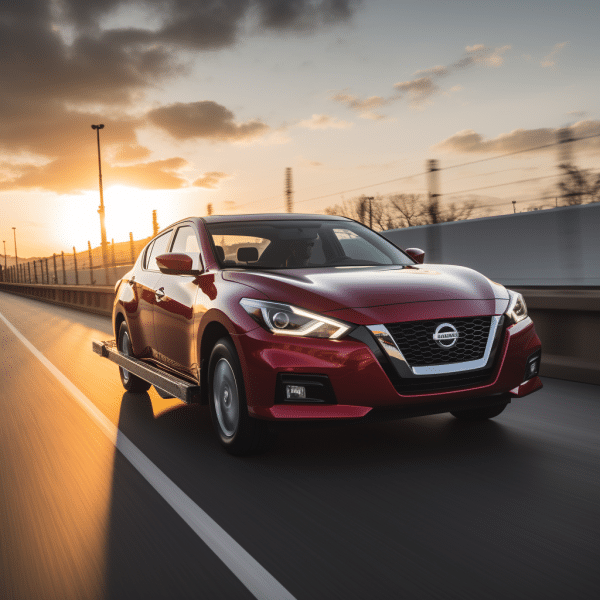 The Nissan Altima towing is a great car. Over the years, Nissan Altimas have attained somewhat of a cult following with many owners. Despite falling in and out of favor with the general public, the Nissan Altima offers up a strong combination of performance, practicality, and affordability that make it one of the best mid-size sedans in its class. That said, many people can't help but ask, "can the Altima pull a trailer?"
Can a Nissan Altima Pull a Trailer?
The answer to this is a resounding yes. Forget what most people on forums say. Nissan Altimas are very capable, and pulling a trailer does not over-stress the car. However, the car's towing weight is 1000lbs or less. It's therefore important not to exceed this limit.
Most people think that the Altima can't tow, citing a weak frame. But that's far from the truth. The Altima's frame is sturdy enough to tow less than 1000lbs. However, you should still tow cautiously and confirm the trailer weight before adding more stuff. Things like ATVs or heavy furniture can exceed the 100lbs limit.
Should You Use the Nissan Altima to Pull a Trailer?
Despite its 1000lbs towing limit, the Nissan Altima is not really designed for towing. Here are a few reasons why you should consider other options before towing with a Nissan Altima.
Structure
When Nissan made the Altima, it's unlikely they had towing in mind. Towing at high speeds around corners can shift weight distribution dramatically between your car and the trailer. Additionally, the extra strain on the suspension components over time can weaken them and eventually damage the car.
Transmission problems
Another potential problem of towing with this small sedan is that it can wear out your transmission much faster because of the extra weight. If your Altima is automatic, you can expect transmission problems after constant towing.
General safety
When you think about driving, you must think about road safety. Towing is not the same as driving a car with no trailer attached. In the unfortunate event of an accident, an Altima with a trailer attached is more likely to cause damage to its passengers and other people on the road.
Wear
With the added weight of a trailer, all the components of an Altima will wear and age faster. As a result, it's advisable not to exceed 60mph when towing as this increases the wearing.
Weight distribution
Weight distribution is another risk the Altima faces when pulling a trailer. Excessive weight on one side of the vehicle, especially at high speeds, can cause it to tip over more quickly than you'd think. If the weight is far back in the trailer, it can shift to one side of the car as you make a turn. This is torture for the suspension, and if you haven't replaced the kit, it wasn't made for it.
One of the main reasons the Altima is such a good daily driver is its power to weight ratio. That exact reason makes it bad for towing because it's light and wouldn't last very long when you constantly push it to its limits.
Is towing really that bad for your car?
That heavily depends on what you're towing, your tow package, and the speed you're driving at. For instance, if your car is not designed for towing, there's a good chance it will gradually sustain damage from all the forces caused by turning, acceleration and braking with a trailer attached.
If you want to tow with an Altima, it's okay because it's technically allowed to tow up to 1000lbs. However, if towing is something you want to do regularly, you might want to consider buying a truck or SUV instead. Otherwise, your Altima will not last very long.
How to know what size hitch to get
To get the right hitch for your Altima, you need to consider its curb weight and the gross combined weight rating (GCWR). You can find the number near your spare tire.
If you can't locate it, call the Nissan dealer and ask for it. Once you have the numbers, find a trustworthy hitch dealer and tell them. They will help you get the perfect size hitch for your Altima.
Can an Altima tow a U-Haul trailer?
Most U-Haul trailers are just too heavy to be towed by an Altima. If you have items that need to be transported, you have other options. One would be to rent one of those big U-Hauls, while the other is to tow the trailer with someone else's car while they drive your Altima.
U-Haul's smallest trailer weighs about 850lbs. Therefore, if you rented it and put nothing in, you'd be able to tow it with your Nissan Altima with no problem. However, nobody rents a U-Haul to tow it empty. Although U-Haul says that the small 4×8 trailer can be towed by any vehicle, that's stretching the truth a bit. It wouldn't take much to exceed the Altima's 1000lbs limit.
If you really need to rent a U-Haul trailer, you're better off renting a truck to tow it. The trucks come in all varieties, so you can be sure to find something that fits all your stuff. Additionally, U-Haul can provide a dolly trailer that you can use to tow your Nissan Altima behind the U-Haul. This is the easiest and safest way to move all your stuff.
Can a Nissan Altima tow a pop-up camper?
A Nissan Altima isn't the best car to tow a pop-up camper. Some of the lightest pop-up campers still weigh in excess of 2000lbs.
If you want to take a Nissan Altima camping, your best option is a tent. Nowadays tents are pretty big and comfortable. In addition, some companies make rooftop campers for small cars.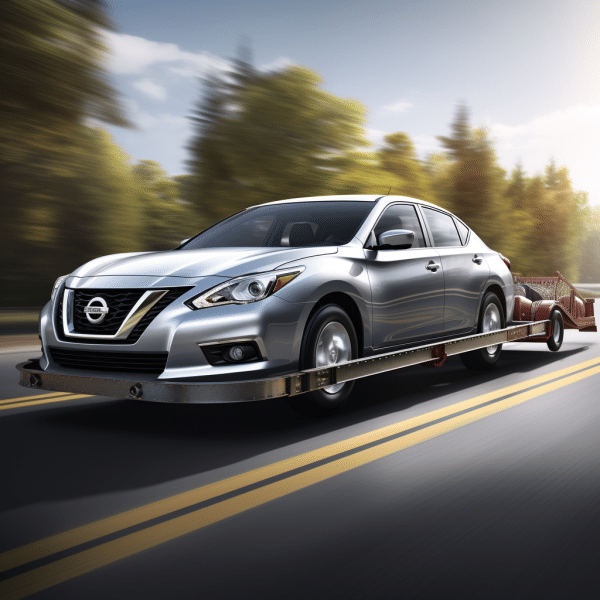 To wrap it up
Nissan Altimas are great cars. They are easy to maintain, economical, and a thrill to drive. However, when it comes to towing trailers, they might not be the best option. Even when you don't exceed the 1000lbs towing capacity, the car will feel the long-term effects of constant towing.
Nevertheless, towing once in a while is totally acceptable as long as it's under the weight limit. It's also important to drive cautiously when towing to reduce the effects on your Altima.