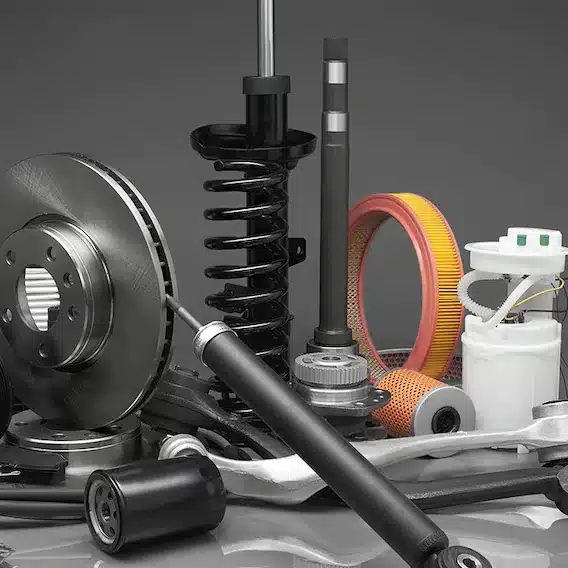 Best Place to Buy Subaru Parts
Subaru's are now among the world's most reliable automobiles, and owning one is a major accomplishment. However, just like any other automobile, your Subaru will require new brakes, tires, and other components at some point to maintain its safe and reliable performance. When it comes time to replace parts on your Subaru, you'll only want to go to a shop that sells authentic Subaru parts. As a result, we've written this article to point you in the direction of the finest locations to buy Subaru components.
Best Place to Buy Subaru Parts
Subaru Parts Pros
Subaru Parts Pros provides you with cheap, dependable, and long-lasting Subaru auto parts. They do not offer aftermarket, damaged, or used components; they only sell original OEM parts. Furthermore, they have years of experience in the vehicle sector and treat all online transactions very seriously.
As an online automotive business and a physical Subaru shop, their major mission is to be the most reliable auto part authority. As a result, they attempt to provide frictionless transactions, from selecting a specific vehicle part to receiving the item at your doorstep. Throughout this process, they will adhere to the highest standards of honesty and integrity to provide the best possible service to their consumers.
Subaru Parts Pro has a large inventory of Subaru OEM parts for all of your performance, towing, and cosmetic modifications. They provide everything you need, from external and interior accessories to performance parts and maintenance items, to fit your preferences.
Rubber floor mats, shift knobs, door sill protectors, cargo mats, cargo covers, backup cameras, armrest extensions, and other interior products are available. Their external accessories include license plate brackets, side mirrors, body kits, car coverings, grilles, and many more. Meanwhile, their maintenance supplies include spark plugs, cabin filters, and oil filters, all of which help to ensure that your vehicle runs smoothly and efficiently. Finally, they have transmission mounts, engine mounts, shift mounts, and exhaust systems if you want to improve the performance of your Subaru.
The company stocks parts that are compatible with various Subaru models and model years. Subaru XV, Subaru WRX, Subaru Legacy, Subaru Outback, Subaru Impreza, Subaru Forester, Subaru BRZ, and Subaru Ascent are all part of this group.
For example, they provide various external and interior Subaru Outback accessories to improve the vehicle's convenience, comfort, and overall appearance. They also sell cabin air filters for the 2020 Subaru Forester that capture dirt and particles to keep the interior of your car fresh. Their Subaru STI shift knob gives your manual gearbox stick shift a more ergonomic feel, while their Subaru Crosstrek floor mats and Subaru Forester cargo mats are more than enough to protect your car interior from foot traffic and unexpected spills. Additionally, their Subaru Forester roof rails can provide sturdier connection points on your roof for carrying baggage and other items.
These are just a few of the Subaru accessories and parts they have on hand. License plate frames, auto-dimming mirrors, backup sensors, Subaru covers, and many more items are also available. They've got all the Subaru parts you'll ever need.
At Subaru Parts Pro, you can rest assured that you will only receive genuine Subaru parts. Customer satisfaction is at the heart of their business, as they believe in developing positive relationships with their customers. As a result, their large assortment of OEM Subaru parts comes at a lower price than the manufacturer's suggested retail price. Furthermore, their products come with guarantees to provide you peace of mind. Visit their physical store or their online store to take advantage of these fantastic bargains and discounts that will suit your preferences and budget.
SubaruParts.com
Subaruparts.com is another great location to buy Subaru parts. There is not much difference between them and the Subaru Parts Pro. They exclusively stock genuine Subaru Factory OEM parts and accessories here as well. However, unlike Subaru Parts Pro, they do not have a physical location, and their prices are slightly higher because they only sell at the manufacturer's suggested prices. But one thing you will definitely like about SubaruParts.com online business is their user-friendly website, shipments that are first compared to those of other businesses, payment methods, and return and refund policies.
If you place your order now for your Subaru parts, it will be processed in 24 to 48 hours. Within the contiguous United States, most in-stock orders will ship in less than ten business days. If an item you ordered is out of stock, they will order it from their distribution center warehouse, though this could delay your delivery by another 7-10 days. Parts that are on backorder for more than 30 days will be indicated on the product page.
Subaruparts.com supports a variety of payment methods to meet your needs. PayPal, American Express, Discover, MasterCard, and Visa are examples of payment methods you can choose from to pay for your order.
If you are displeased with an item you ordered or need to return, you can contact SubaruParts.com within 48 hours of receiving it. They will accept the item for return if it is not used, in its original packaging, in like-new condition, and returned within 30 days of receiving. However, to reference your order easily and to facilitate a quick return, SubaruParts.com will request you to offer them the following information:
Your full name

Your email address

The order number

The item you want to return

Detailed explanation concerning why you intend to return the items

Indicate whether you want a refund or a replacement
 If you request a refund for accepted returns, the company will process the refund within three days using the original payment method you used for the original order. It's worth noting, too, that the time it takes for them to initiate a refund and have it displayed in your account differs depending on payment type and bank institution.
If an item you ordered is damaged or got lost during transportation, you can request a call back from SubaruParts.com through their website. One of their representatives will contact you with advice and the next steps.